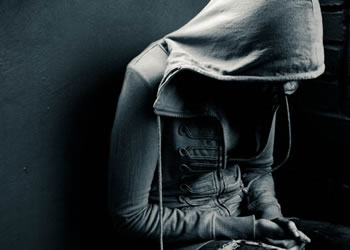 Az Analytics szerint az olvasóim több mint háromnegyede nem itthonról jut el a posztjaimhoz, ezért köszöntöm Japánt, Brazíliát és a keleti partot, maradok az angolnál. Az előzetest is csak azért, hogy zsírozott anyanyelvi jobbhorog legyen az elmúlt év legszebb keresőkifejezése, amivel rámakadtak, érkezik, figyelj, MIBŐL KÉSZÜL A RÉZ. Az idegrendszer ilyenkor kirobban, mint a neoncső, de ezt is lehet szokni, Zürichben még ott indult folyásnak a jobb szemem, amikor a Google fejlesztői megmutatták, hogy több mint 11 millióan kerestek rá arra, hogy how to make babies. Tényleg. Köszönöm a türelmet.
Hullo, faithful and filthy readers. More than 55K unique visitors and 200K+ pageviews with a 24% bounce rate, by people who mostly speak English, use Firefox and are mostly interested in loose women, edgy futurism and according to the tag statistics, [cyberpunk, parkour, infographics, concept art, fetish] makes them tick. This is the past 50 weeks, almost a year's entirety of planet://damage and I'm thankful to you [yes, YOU] for following the rant. Whenever I log into GoogAnal to check the stats, it's always good to see you haven't lost interest in the flow that's for the most time a tumblr with a separate domain and an archive for proof that there actually was a time when I could write my own sentences and didn't blockquote half the known universe. But I digress.
I take the liberty here to express my sincerest, most heartfelt sympathy to one of my fellow human beings, who, by a blinding misstep of fate, found p://d by asking how to have a blowjob in montreal 2009. The list of funny search keywords and expressions shortened to a handful of pub jokes, with schwarzenegger is love doll being on top. I'm very much thinking about starting a porn blog (adult blog? erotica blog? is it how you PC stamp them these days?), too many hits about love dolls (the second most frequent searchword after my nickname), real doll masks, serial bukkake, slut training, how to make a human sex doll and how to do business with love dolls, which sounds something like an elusive piece of writing Warren Ellis would refer to in a creative stupor on the bottom of a Chinese opium sailboat. And for something completely different, the list of the most read articles of 2009, without the loose women: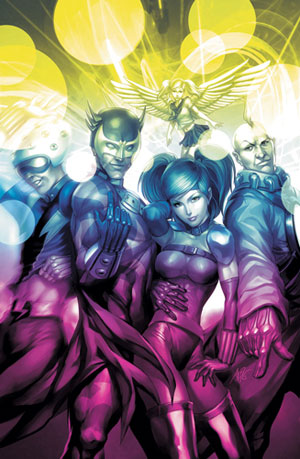 14 sec: too short to live, too long to suffer: we released a cyberpunk short movie in June 2009 with film director Tamas Mesmer, a classic and clichéful first-generation story with Japanese hitmen, mutants and some kick-ass musical accompaniment by First Aid 4 Souls and BAAL. Check the movie here with some on-site tweets and photos.
A thesis on Gibson and cyberpunk: part 1: that's a project coming from way back. I was an English major a couple of years ago at the uni and wrote a thesis in 2002 called The representation of the Body in the works of William Gibson, this is the first part of the serialized version. You can find the rest either via the search function or the tags when I have the time to backtrack and retag some fifteen hundred posts.
[HUN] On Hungarian cyberpunk part 1 and part 2: A brief introduction into the Hungarian cyberpunk subculture I had the luck of experiencing it firsthand and developing it later with a few select bloggers and individuals into something completely different. Personal stuff, not that much, recommendations, more like.
[HUN] The seven hardest Thai action movies you haven't seen: Hungarian readers tell me it's fun to read but if you're nowhere near the language, click it anyways, it features seven Thai action movies from Ong-Bak to Raging Phoenix and you're almost as good with the youtube embeds and the titles, Google will tell you the rest.
[HUN] Cyberpunk in Mexico: watching the videos and following the links will be enough for you, this is about two Mexican cyberpunk movies, 2033 and Sleep Dealer and also a few bands from that area, most notably Hocico.
The best iPhone apps part 2: aural LSD and junior bondage: this comes from a time when I was pretty much hooked onto my iPhone and bought all apps that looked even a bit intriguing (and thankfully there were only a few, during the past few months I haven't actually purchased any apps) – this includes Zen Bondage, RjDj and Nine Inch Nails Tap Tap Revenge, to name a few.
[HUN] A post on REZ: I know even Rez HD is an artsy old piece of a console game to use with LSD and shrooms, but even being all straight edge, it is all splendour and love.
[HUN] The book called Death Beat Club: Six years ago I wrote something like a book tasting like bittersweet blogger ego. I posted its highlights and my favourite sections in ten separate parts. Search for death beat club and satanic wisdom shall be yours.
Penfield's Electrode: I love coming across amateur materials that look intriguing and creative enough and I had this great luck finding Penfield's Electrode. Will have a longer post on amateur cyberpunk shorts and I have quite a list – and this will also be mentioned at greater length. Great stuff.
Neuromancer: the translationparty mashup: How to run through cyberpunk's biggest achievement through a Japanese-English-Japanese translation engine and come up with something bloody, garbled and schizophrenic? That's how.