Bio
PERSONAL
Hi. I'm Damage – I was called a writer, a journalist or a futurologist in the past. Recently, I've been hearing musician a lot more.
My track record is lengthy, so here's a bare minimum: I grew up on cyberpunk, I've been working on futurepresent issues for a long time and I ultimately made my career by writing about technology, working with music or talking to people a lot. Worked surprisingly well so far. Lived a year in North London, now I'm currently based in Budapest. (According to Kreatív, the flagship magazine of the Hungarian creative industry, I was one of the top 25 creative Hungarians in 2013. That was a decade ago, though.) I'm currently a freelance creative – if you need translation (EN-HU-EN), copwriting/copyediting, social media work, creative campaigns or music (for your videos, ads or games), I might just be the person you're looking for.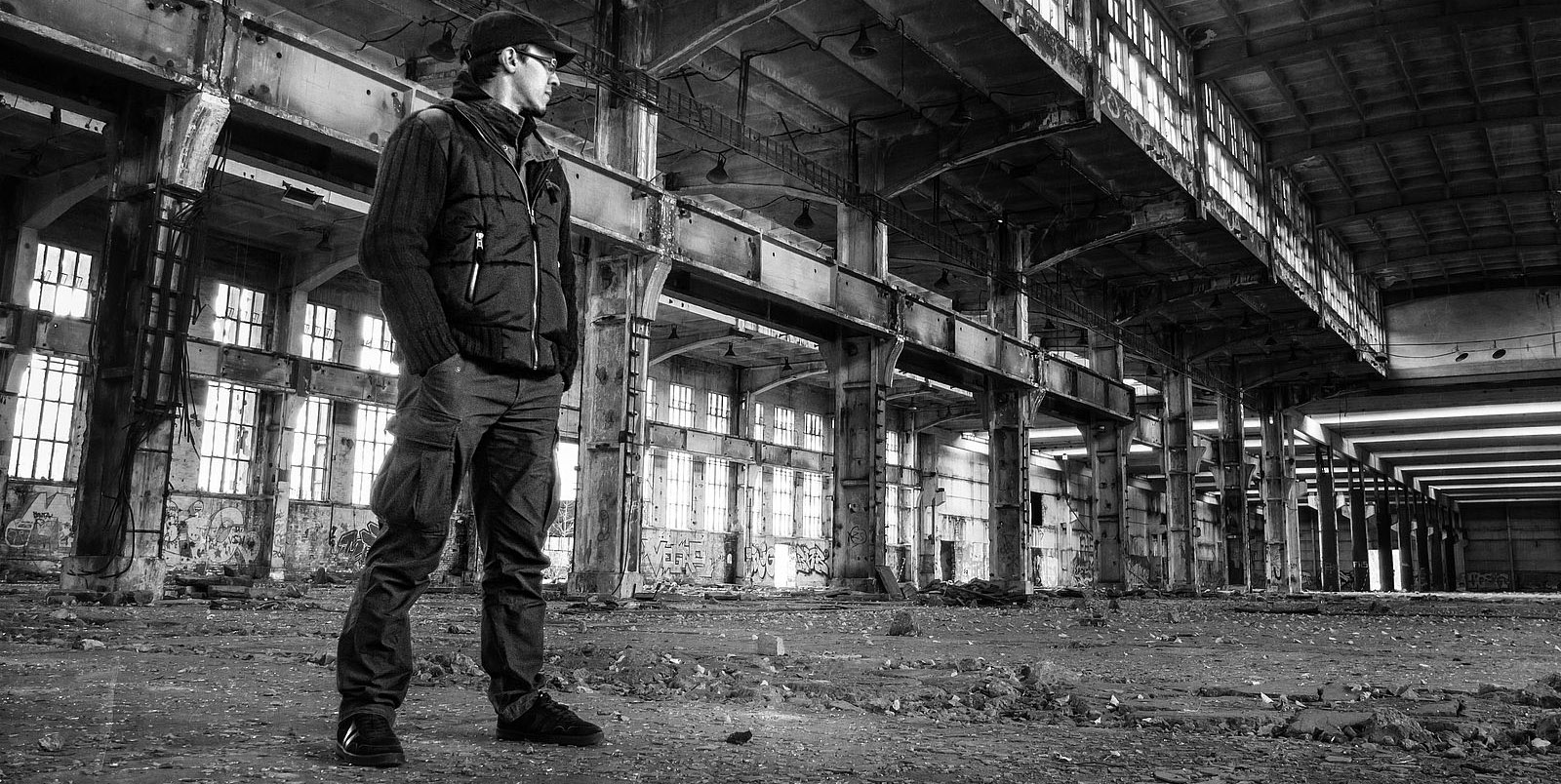 PROFESSIONAL
COMMUNITY MANAGEMENT
Being the founding chief editor of LD50, Hungary's first and up-to-date biggest alternative community portal (something very similar to Vampirefreaks) with a peak of cca 12.000 daily unique visitors was the first CM job I tackled. I also ran point on Budapest's first regular weekly goth/industrial club series at Club Marco Polo (with Zero of the NegativeArt crew) and I was one half of LD50's Kollektíva promoter/org team, doing a well-established regular mini-fest for the Budapest scene. All this gave me the possibility to work with such amazing musicians such as Eve of Destiny, Soman, Killing Miranda, Closterkeller, The Sepia or Angelspit, among others. (In 2011, we closed down LD50.hu and made it read-only, as a memento for new generations to come. However, in 2021, due to GDPR- and privacy-related issues, we removed the site contents as well.)
After 7 years I stepped down as chief editor and went over to research and journalism. Obviously,
one does not simply stop community management
, so I continued CM'ing for music startups –
Dragontape
in 2011 and after having relocated to North London, worked for the music-based dating site
Tastebuds
, catering to the needs of
more than 125.000 users
.
RESEARCH (FUTURE TECH & SUBCULTURES)
Cyberpunk does make you a sucker for new tech and weird stuff, I know it happened to me. I've been a tech columnist for 2 1/2 years at HVG, a major Hungarian news portal, covering events like Ars Electronica, the unveiling of a new Google HQ in Zürich or plowing my brains with Layered Voice Analysis. Also did something very similar for 24.hu.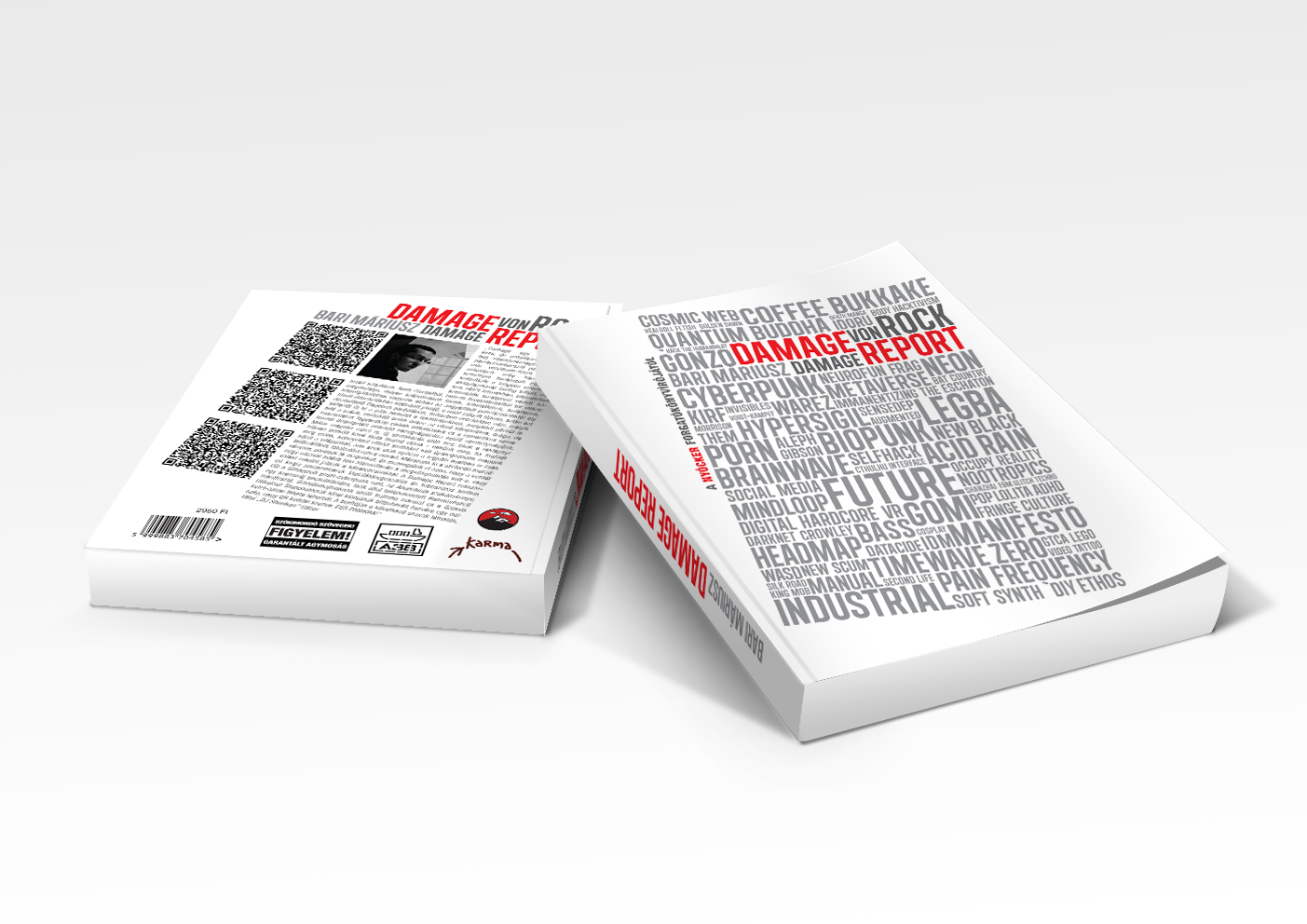 I've been working for almost five years for a glossy J-culture magazine called Mondo – ran my own 12-page column entitled Damage Report that led to my eponymous first non-fiction gonzo novel about technology, cyberpunk and fringe culture, not unlike Mondo 2000's A User's Guide to the New Edge. (You can grab Damage Report for free here if you read Hungarian.) For almost like a decade I've been spreading the rock as  a lecturer of social media, future tech and online marketing at the International Business School Budapest.
I've also given birth to The Dose magazine, very much like a Lonely Planet guide to cyberpunks, goths and underground afficionados. Four PDF issues were made, focusing on Budapest, Tokyo, London and Paris, respectively.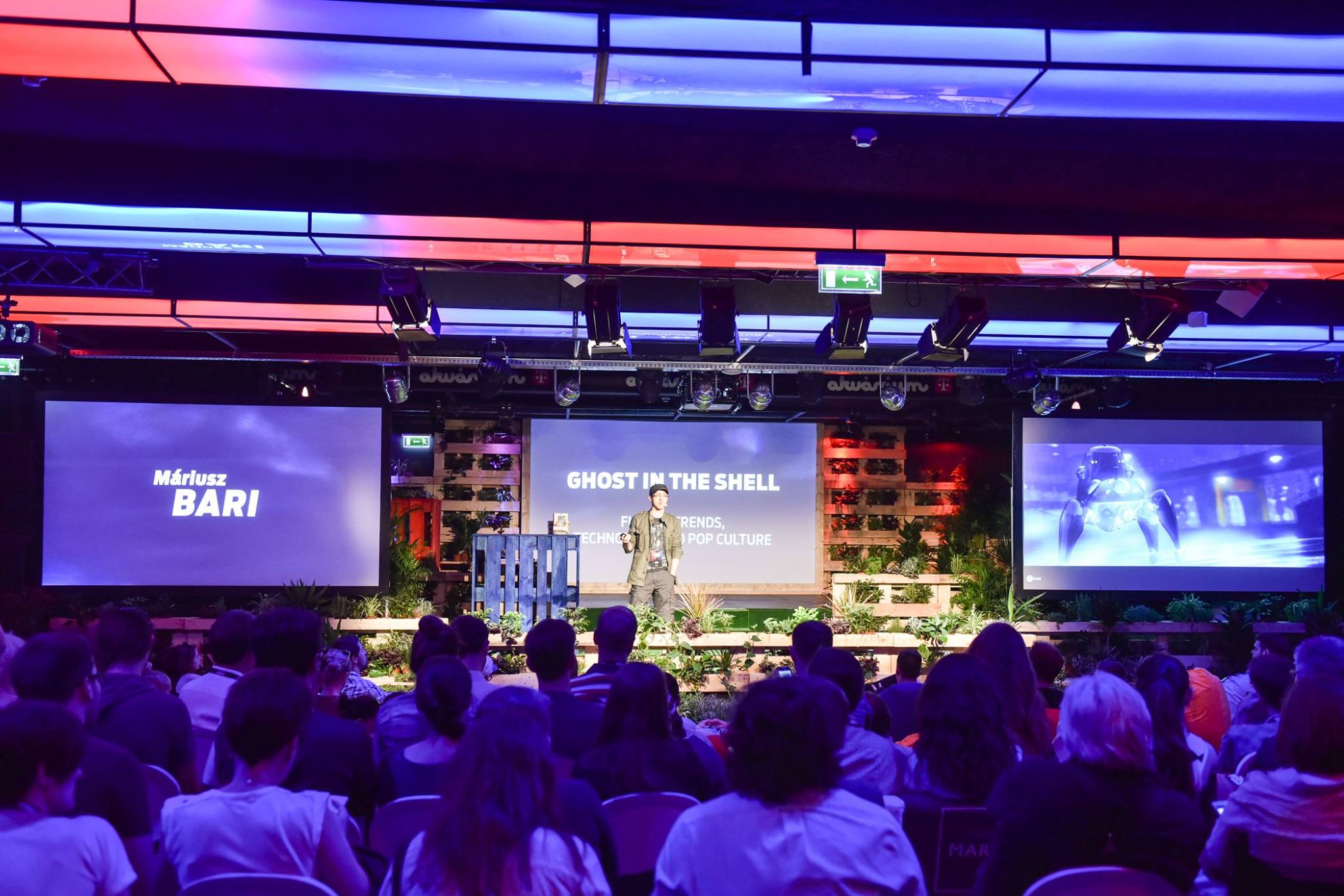 GPOYW from Brain Bar Budapest, 2016.
INFOGRAPHICS
After completing my debut book Damage Report, I felt like I had to use my brain differently, keep words to a minimum. I took to learning infographics in January 2012 – ten months later I was one of the winners for an infographics event contest run by The Economist. I also worked on commissions for a few clients like Vodafone, Cisco, the Budapest Flood & Public Lighting Ltd, Visceral Business, Tastebuds, Tablet2Cases or my good friend and social media kunoichi Sylwia Presley. For a time I also was registered as a Visual.ly Marketplace Designer and if you wanna peep (please do), here's my portfolio. I don't design infographics anymore, so don't bother asking for any graphic work for your amazing project.
AND THEN, MORE MEDIA.
I was also hosting radio shows – a lot of them. Four years every week at Hungary's first webradio called ParaRadio about cyberculture and underground music during the late 90s led me straight to broadcast radio – EstFM 98.6 – where I spent two and a half years, not just doing weekly radio shows but also working as a lead scriptwriter for an absurd radio sitcom called Kónuszék avagy a Szabódó Család. The success of that series led me to be one of the screenwriters for a New York Times-acclaimed animation comedy entitled Nyócker a.k.a. The District! (It's currently 6.2 on IMDB. And yes, I gave my face to one of the characters.) I was also involved in a Hungarian tech podcast called 20 perccel a jövőbe (20 Minutes into the Future) where we talked about current tech issues and trends in a post-6pm fashion with a lot of bad puns.
To round this all up, there were two more books that I co-authored  – one on music genres, the other on Steve Jobs.
AND RECENTLY, MUSIC
Music and me, unending love since day one. After working with FastTracker in the second half of the 90s, putting together an albumful of tracks, I've gone to radio (both online and broadcast), DJing and promoting artists. This all changed in 2016 when I released my first EP Snapshots of a Surveillance Manifesto. Having released more materials and a few music videos (here's a full release list), I have previously been affiliated with industrial veteran Martin Bowes of Attrition's label Two Gods for a time – my releases since HRLL have been signed to Black Pill Red Pill Records). I'm also loosely affiliated with Tigersquawk Records through Sanity Checks, a fun Cthulhoid side-project that I do with Brian Graupner of The Gothsicles. There's also an angrier side-project dubbed RTFXX.
Genrewise I'm quite close to electro-industrial and I've been remixed by bands like Attrition, Haujobb, Leaether Strip, Angelspit, The Mercy Cage or Black Nail Cabaret.