Hullo, filthy voyeurs of the planet Earth! The draftlist is full of 2008 retrospective posts and that's the first one of them (and the t-shirt geisha who's connected to walls of loudspeakers is halfway behind the whole wish to revelate, but anyways). My latest post on the site stats was written on the 18th of June, seven months ago and that's easily the most-commented post on this whole site and I'm sort of venturing out into the forest with my strobes switched on, because you wouldn't want to comment on me in any other way. Allbassards.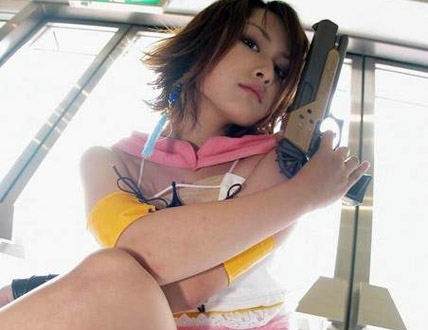 The year1 post was written in Hungarian and as you know, I'm still having this dilemma about languages: the original gonzoish style I usually wrote in comes more naturally in Hungarian, whereas .hu pretty much limits the number and diversity of readers. As for languages, Google Analytics reports 52.3% English, 29.2% Hungarian, 4.1% German, 2.2% French and 2% Spanish. (As for opsystems, 88% of you use Windows, 6.9% Macintosh, 3.4% Linux and the rest of you mangle your eyes with PSP, PS3, iPhone… I even have Wii and iPod users. Risupetto.) The first year summary was more like 50% Hungarian, 41% English, 1% Japanese. I also promised to decrease the average time you spend here, I managed to do this from 2 minutes to 1:34, not that I would be too happy about it, however much I ranted about burst culture. I also had 17317 unique visitors – numbers with visual patterns appeal to me and thanks all. However much I tried to separate [pd] from ld50, I cannot completely escape the need for feedback and I actually crave for hordes of visitors – and I don't really want to escape the need, either.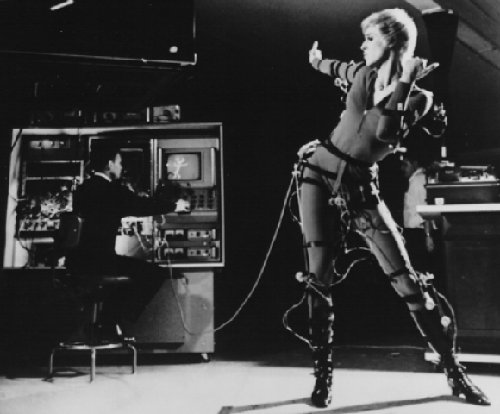 Top keywords on planetdamage [jun18-dec18]
planetdamage russian lolitas himawari cyberpunk documentary ghost in the shell 2.0 lesbian lolita mazer mayhem steampunk gas mask fetish batman ghost in the shell toribash repo! cyberpunk hazmat i'm all you planetdamage berlin dj porn tokyo synthespian steampunk case mod vocaloid d4m4g3 motor tattoo naga sabi louis vuitton circuit bending beardyman magnetic motor neuromancer movie fhm china manikin porn body paint girls cosplay cleavage steampunk restaurant dental porn amputee manga
Top referrers on planetdamage [jun18-dec18]
(apart from countless hits via google images, netvibes, stumbleupon, twitter and its Hungarian spin-off, turulcsirip)
ld50, hvg online, hardwired, mondo magazin, grey on black, grinding.be, gémeskút, pinktsunamii, hardergeneration, hoze, weburbanist, japan it up!, tűzfészek, synthetic smile, survivalism
Minor referrers on planetdamage [jun18-dec18]
vividfluxury, gothpunk, technoccult, the day they tried to kill me, elitalice, telvlp°raire, braincrack, buhera, daily sensation, digitaldj, street samurai, sfportal, muma, resiklo, rootcoffee, doktorsblog, repo! the genetic opera, emke, mofokarcsi, coilhouse, shortcircuit, apx r4nt5, gravel creative, solidsmack, system shutdown, the moped ronin, technorgasmic, nervtwitch, lolitron, moleblog, pinktentacle, tattooblog, warren ellis, worldshots, konishiroku, pica pixels, sylwia presley, void manufacturing, yuichi rock.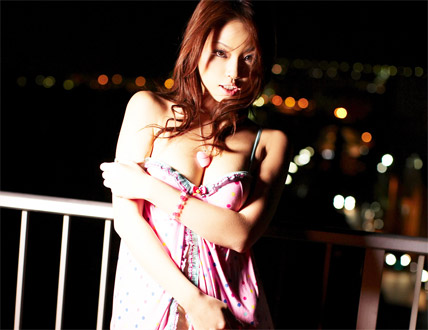 Top content on planetdamage [jun18-dec18]
( None of you are interested in cyberpunk movies, apparently you're all into Japan, boobs, cosplay and parties. Which is all very fucking fine, by the way. )
viona-art band photography (baal, aural vampire, dj sisen):: a completely random find on three artists I covered in the Tokyo issue of the Dose – great pics, too bad I didn't have them at the time I was designing the mag. Which is coming back in 2009. Beware.
cyberpunk bodypaint girls with guns (g.e.n.):: girls entertainment network had a smaller post on motoko cosplays – too bad that my other post, the result of long hours of sitting through good and surprisingly shitty GITS galleries didn't end up in the top ten.
russian lesbian lolita keyboards (and supple++):: art lebedev's optimus tactus keyboard and a great software to help people with motoric disabilities, all shadowed by the russian lesbian lolita image of TATU.
Huszonöt éves a cyberpunk, 1. rész:: cyberpunk was 25 years old in 2008 and this was a lengthy Hungarian post putting things in perspective with pop culture – this was also the collection of articles I wrote for Mondo magazine, a Hungarian J-mag I do columns for.
ld50 hetedik születésnap, the news is on:: this was basically a hack, everyone who was interested in the last and horridly pathetic ld50 birthday party was redirected to this post. not a feat and grandioseness, if you ask me.
slobsofgaming's eleven hot cosplayers:: tifa, tits and to be honest, I didn't expect you'd be that interested. ld50 got its first boost from posting chicks galleries, so 2009 is the year of making the decision whether I want to make the same steps with [pd] as I did with ld50.
mirror's edge: new concept/images from the cyberpunk parkour game:: Mirror's Edge was supposed to be a fantastic game and I'm still waiting for the PC version (playing with Left 4 Dead, Galcon and I Love Katamari instead) – following up on some videos and concept images was fun.
steampunk coffee machines (and a touch of civet):: steampunk was a love quickly disappearing (and that's a shame, because I'm still following up on fashion and DIY forums and Freakangels, among many)
hello kitty gasmask fetish:: a lovely meme that sprang up from the protests of Anonymous, clearly one of the pics I would stamp "best moments of 2008" on.
d4m4g3 live on mtv: never again, really:: and this was something the non-Hungarian speakers couldn't really follow up on, a pretty much fucked up TV show on cyberpunk I was invited to.
Apart from all the conclusions I came to, what changes would you like to see here, content-, concept- and designwise?