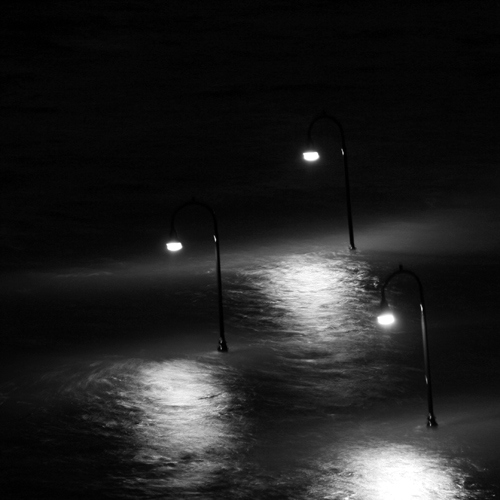 Headphone Commute, Tympanik, Futuresequence, Boing Boing Music, Bandcamp(fans), Synthtopia, Side-Line, Auxiliary… the list of worthy info hubs just keeps getting bigger and even better.
A few days ago I wrote about Tympanik's new 42-track fifth-anniversary compilation and now here's another in a similar vein which is a must: […and darkness came] (although it sounds like a decent V/A on Cold Meat Industry) is a massive benefit compilation, "with 100% of the proceeds being donated towards two charitable organizations, Doctors Without Borders and The Humane Society, to help all those affected by Hurricane Sandy".
Seeing the list of contributors below and the reason above, definitely something to donate the $10USD+ for. For more details, go visit Headphone Commute.
Clint Mansell • Max Richter • Nils Frahm • Hauschka • Machinefabriek • Valgeir Sigurðsson • Dustin O'Halloran • Christoph Berg • Hummingbird • Simon Scott • Marcus Fischer • Peter Broderick • Black Swan • Rival Consoles • Lawrence English • Kate Carr • Ólafur Arnalds • Waves On Canvas • Maps And Diagrams • Dalot • Good Weather For An Airstrike • Leah Kardos • Ezekiel Honig • Mark Templeton • Radere • Fabrizio Paterlini • Netherworld • Stephan Mathieu • Talvihorros • Pleq • Antonymes • Brambles • Clem Leek • Minus Pilots • Olan Mill • Ian Hawgood • loscil • Bersarin Quartett • Hammock • M.Cadoo • Jóhann Jóhannsson • Rafael Anton Irisarri • Helios • Mike Jedlicka • Christopher Willits • Celer • :papercutz • Dakota Suite • Kreng • Annoice • Takahiro Kido • Yuki Murata • Aria Rostami • Peter Prautzch • The Frozen Vaults • riverrun • pinkcourtesyphone • David Wenngren • offthesky • Autistici • Strië • A Bleeding Star • Kane Ikin • Sun Hammer • Roel Funcken • Wabi Experience • Another Electronic Musician • Scanner • Erik K Skodvin • Julien Neto • Absent Without Leave • Last Days • Stray Ghost • Trifonic • Marcus Fjellström • Gen Ken Montgomery • David Newlyn • Boy Is Fiction • SaffronKeira • Ben Lukas Boysen • Somatic Responses • Évo Lüthi with Monolyth and Cobalt • Ex Confusion • Seth Chrisman • wndfrm • Infinite Scale • Floods
and even more