Snapshots of a Surveillance Manifesto (EP, 2016)
Snapshots of a Surveillance Manifesto is the debut electro/industrial EP by Hungarian cyberpunk novelist & researcher Planetdamage, much influenced by recent events in the fields of surveillance and data privacy. (Self-released, entry on Discogs)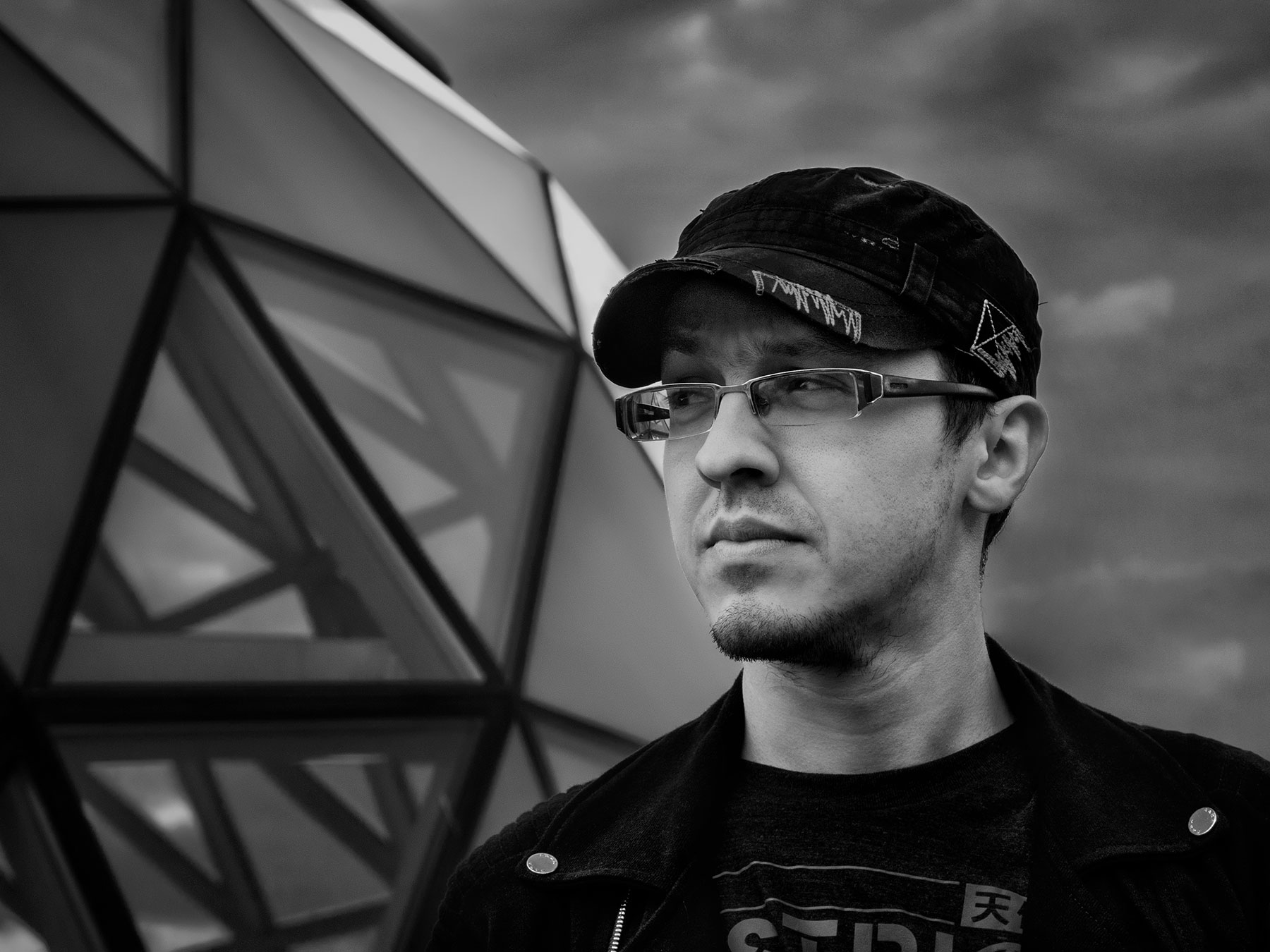 "Love the old school sound and production. Really something you should check out."
–Claus Larsen (Leaether Strip)
Stream and support
Snapshots.. is now available for purchase, if you want to support the Planetdamage empire! Buy it from Bandcamp to get a 5-track production diary detailing how the debut EP was built up from start to finish!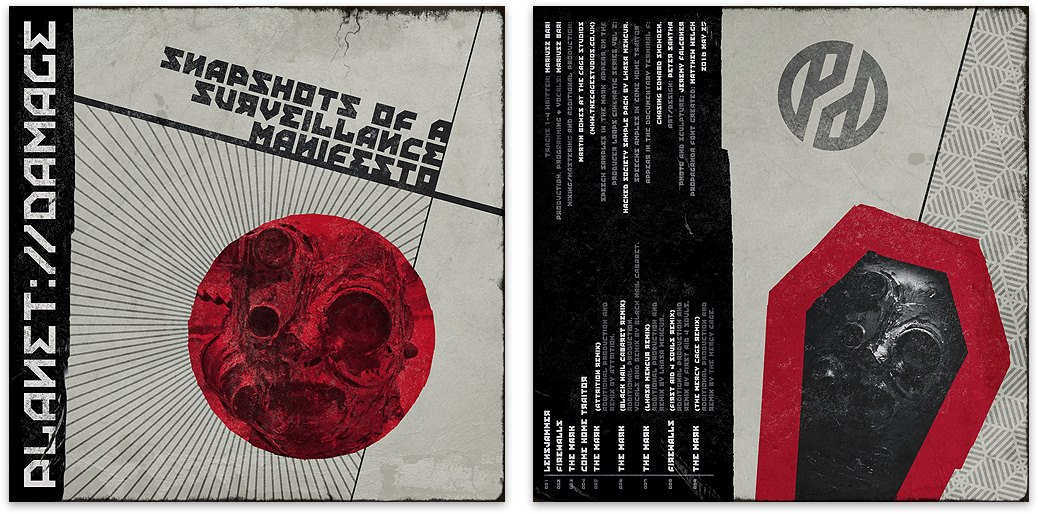 The EP contains four original tracks (Lensjammer, Firewalls, The Mark, Come Home Traitor), five remixes (by Attrition, Black Nail Cabaret, First Aid 4 Souls, Lhasa Mencur and The Mercy Cage), and an audio production diary containing background info on the production of each track. The very first release available from this page was available with some extras on the side.
"Planetdamage emerges you in a dark, turbulent, dystopian future. Driving Tetsuo drums and Blade Runner basses support cold red atmospheres as computerized vocals whisper curses.
This is great stuff – its depth and darkness will seduce you."
–Zoog von Rock (Angelspit)
Credits
Tracks 1-4 written by Mariusz Bari. Production, programming and vocals: Mariusz Bari. Mixing, mastering and additional production was royally delivered by Martin Bowes in the bowels of The Cage Studios. Speech samples in 'The Mark' appear on the Producer Loops Cinematic Series Vol 2: Hacked Society Sample Pack by Lhasa Mencur. Speech samples in 'Come Home Traitor' appear in the documentary Terminal F: Chasing Edward Snowden. Tracks 5-9 were produced and crafted by their respective remixing artists: track 5 by Martin Bowes, track 6 by Krisztian Arvai and Emese Arvai-Illes (additional vocals by Emese Arvai-Illes), track 7 by Lhasa Mencur, track 8 by Istvan Gazdag, track 9 by Josh Wood. Cover/inlay design and artwork by Peter Santha, sculpture and photo by Jeremy Falconer. Artist photos by Balazs Kassai.
"Snapshots of a Surveillance Manifesto is equal parts reality shock and cyberpunk manifesto." (Neon Dystopia review).