2017? Too much noise.
Hello. It's been some time. I basically limited my FB activity to a Dunham-number limited (sort of) private group of friends, acquaintances and stalkers called Externalia, based on a newsletter I ran for a time. (Images go to Instagram, my Last.FM scrobbler went to hell and I hate how Spotify lags my box or lacks a lot of stuff I listen to, the Chrome web scrobbler extensions don't work well either and music listening aggregation is something I would love to see in 2018. Just saying.) Released an EP in January, worked on a new one this whole year. Bought a lot of music gear, developed Gear Acquisition Syndrome, then killed it. Sold a lot of board games, bought a few new ones (Pandemic: Legacy S1 is amazing, Eldritch Horror and Zombicide: Black Plague are close to our hearts, This War of Mine is something of a gorgeous ambivalent trainwreck – brilliant but too depressing). Teaching still goes on about digital marketing and upcoming technology trends. Also, a remix of one of my tracks was featured in a dance performance at the Budapest Kunsthalle. Lot of things.  Many of them I might have forgotten about. Lots of bad things. I won't even write about those.
So I bring you photos from this year. There were more, two pre-selections happened, then these ones remained, very focused, in more ways than one.
01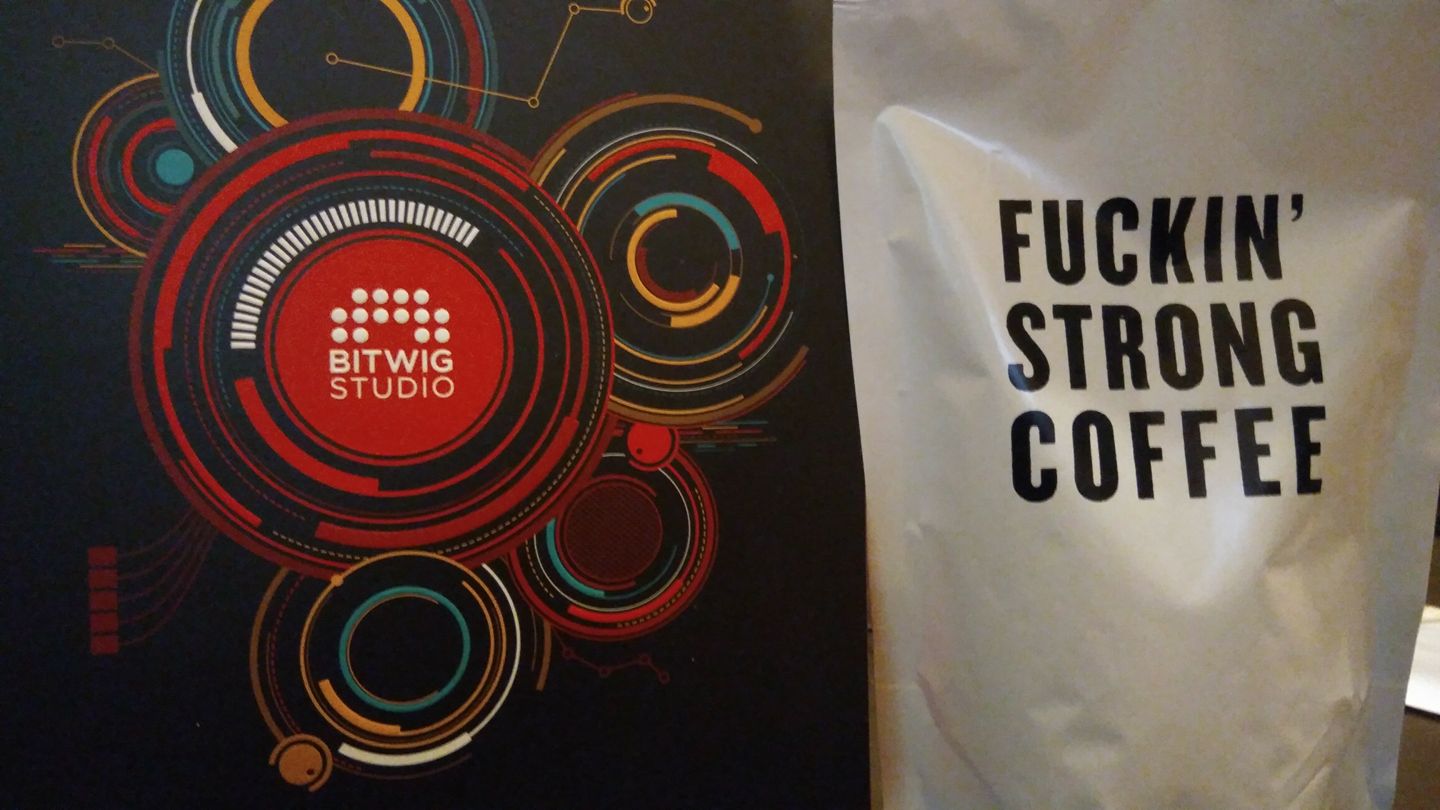 Fuel duo of 2k17: coffee and music. To the right: the essential quality of coffee, according to Warren Ellis, it is something close to Hiroshima strength, same approximation by one of my favourite Italian cafés near Shoreditch is aaaah triple ristretto. This package comes from Bite, I think, but the strongest coffee in the Hungarian capital is in Barako Coffee House, no doubts about that. To the left: that's my new DAW! I switched from Renoise to Bitwig early this year, because it was a nightmare working with vocal tracks in a pattern-based environment, Ableton was too expensive and Bitwig was a new idea, also the UI looked really decent. Looking back a year's worth of music writing and jamming, this DAW is a monster. My new EP Stray Signal (out in February-ish, 2018) was done with Bitwig and I think you can pretty much hear that – if you'll buy the EP off the Two Gods label Bandcamp, you'll also get the audio production diaries as a hidden file.
02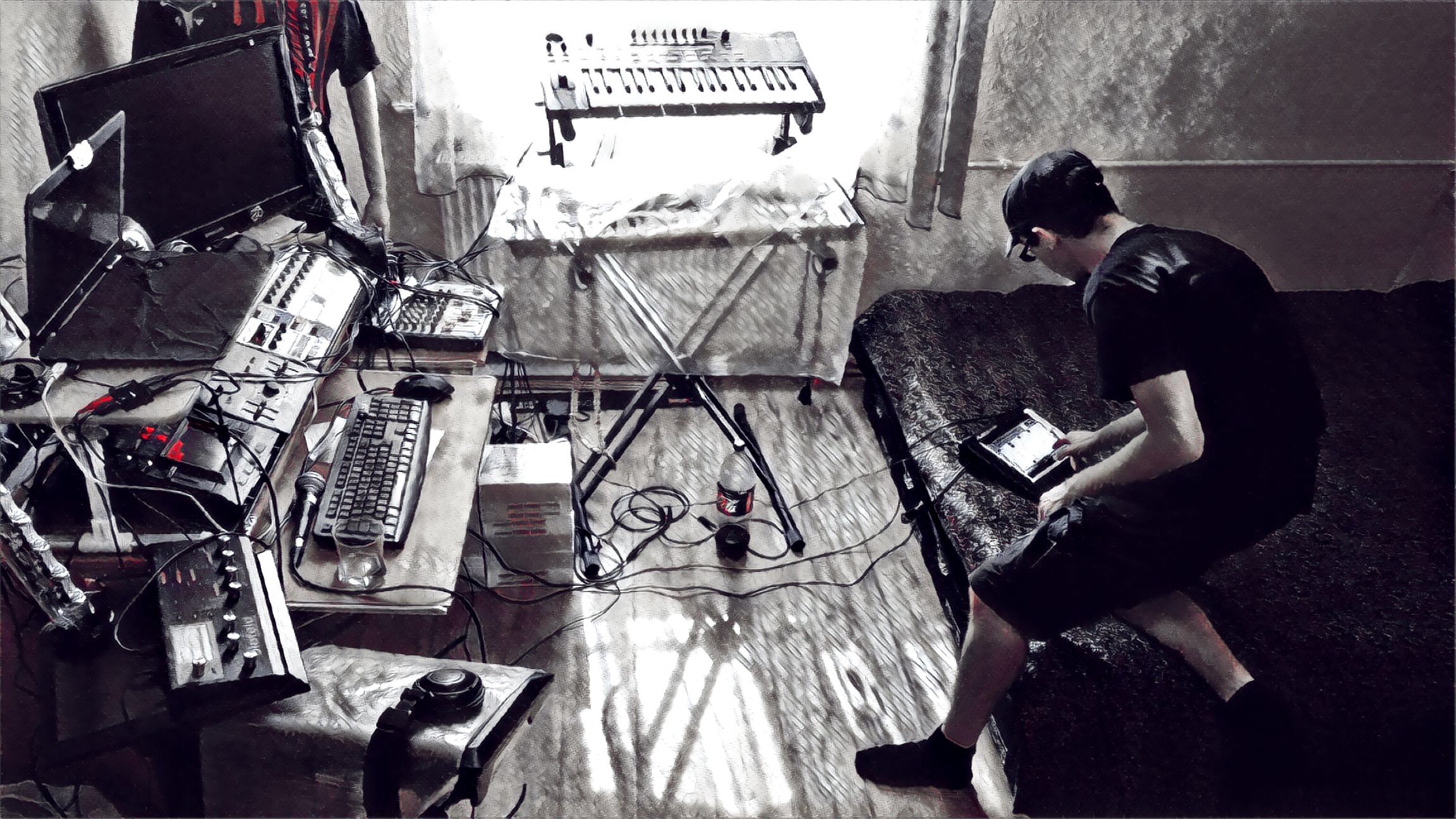 Two months before my first gig, shot by my good friend tlvlp, showing off my gear, live and in-house thrown together. Most of this did not end up on stage, though – I wanted to trigger backing tracks from the SPD-SX in the foreground (because everything looks better if you hit it with fluorescent drumsticks, thanks Ancsur!), then I ended up with using my Android phone, because 1) it's easy, light and works fine and 2) around 11pm with the level of drunkenness I'm expecting on the floor, you won't be able to hear the difference between the DA of a smartphone and an SPD-SX, anyway. For pads and leads I used the Novation Ultranova, for vocals a Roland VT-3 voice transformer box (easily my best music gear buy this year at FriendlyHouse) fed through a Kaoss Pad 3. You will notice I do not have the laptop switched on and for good reason – ELECTRICITY COSTS A LOT IN EASTERN EUROPE trying to do everything without a laptop. That's one of the reasons why I have the iPad there (a surprisingly trustworthy piece) and the Arturia BSP, triggering all things MIDIable. If I can tap the exact sequence, even my coffee machine in the next room can trigger a fucking coffee bukkake fountain, because, you know, CC messages. (Several Easter eggs hidden here.)
03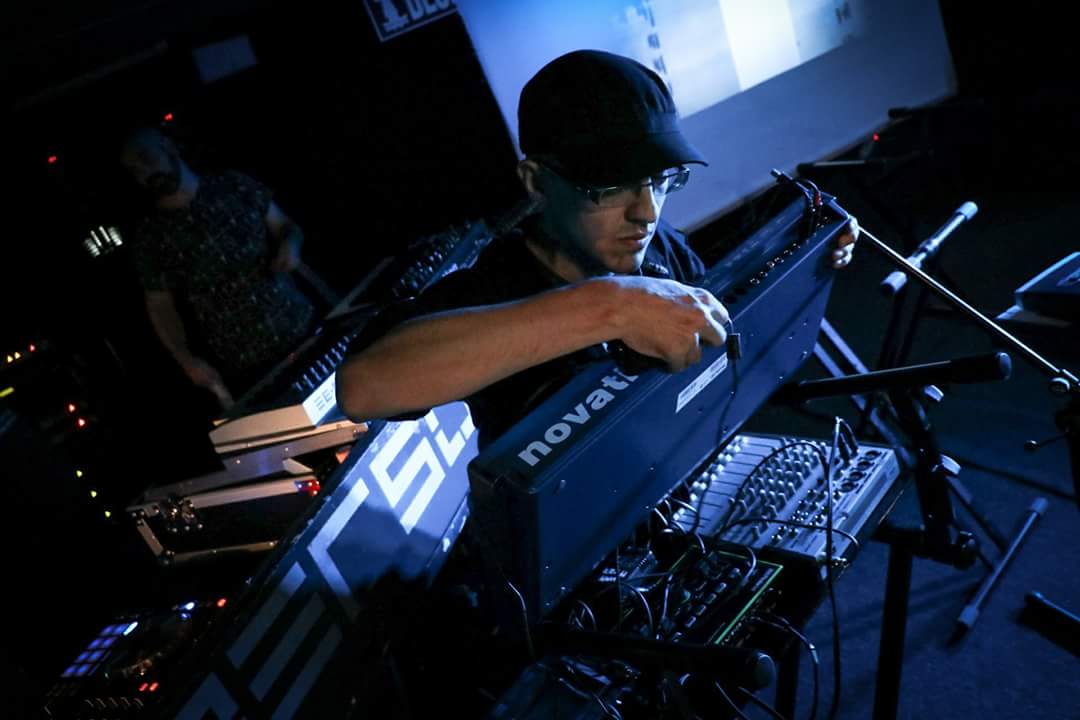 Pre-gig soundcheck, photo by BL Photo & Graphics. Funny thing, my BFF Bess told me not just to practice playing my tracks but also to practice setting up my gear and pulling it down as fast as possible. I think I'm around 12 minutes with this gear and I thought I was super efficient with color-coded cables, marked power adapters and all that and now I know that the next time I play, that marking system's gotta be fluorescent, because I couldn't see shit in a low-light environment such as this one. And, oh yeah, mega thanks to Black Nail Cabaret for letting me to use their in-ear.
04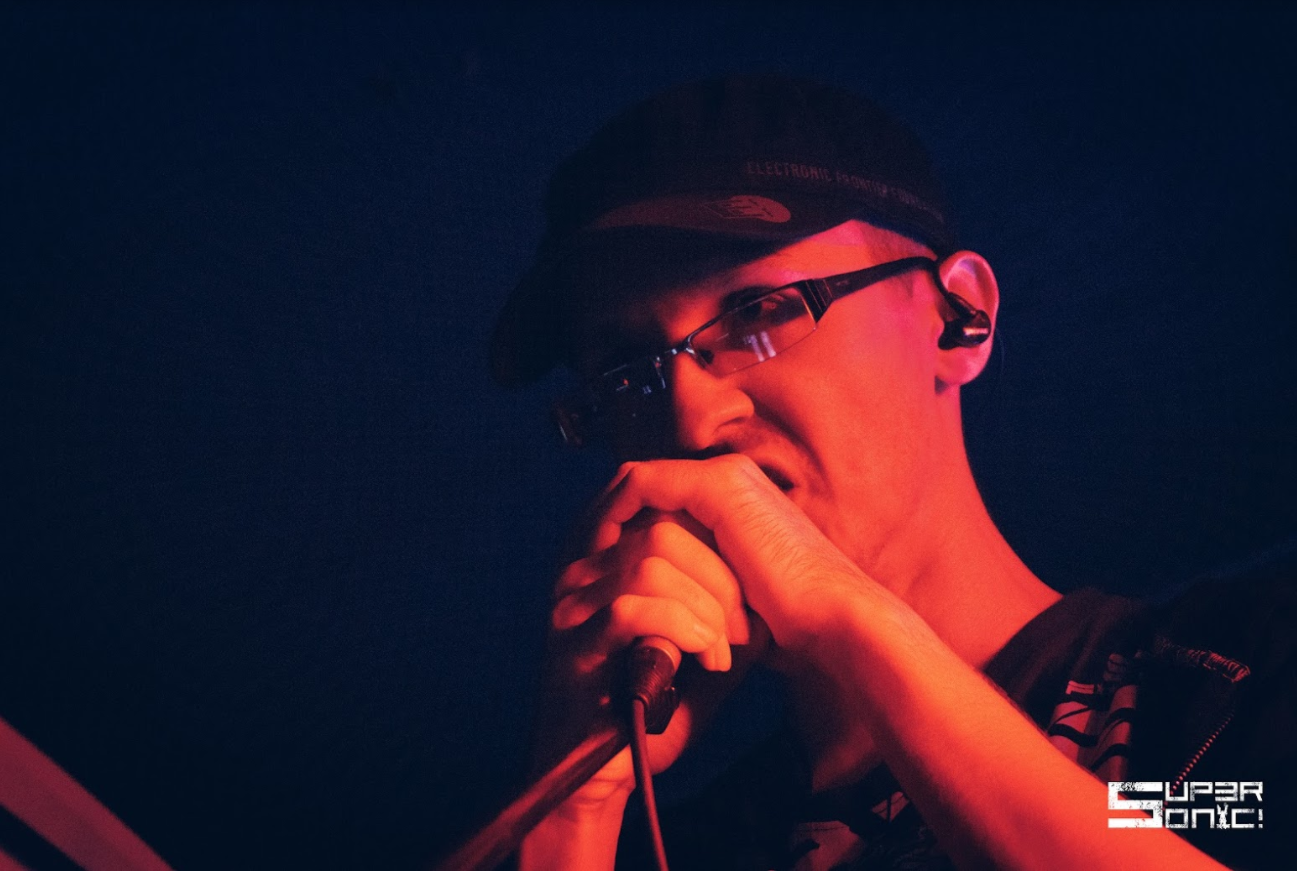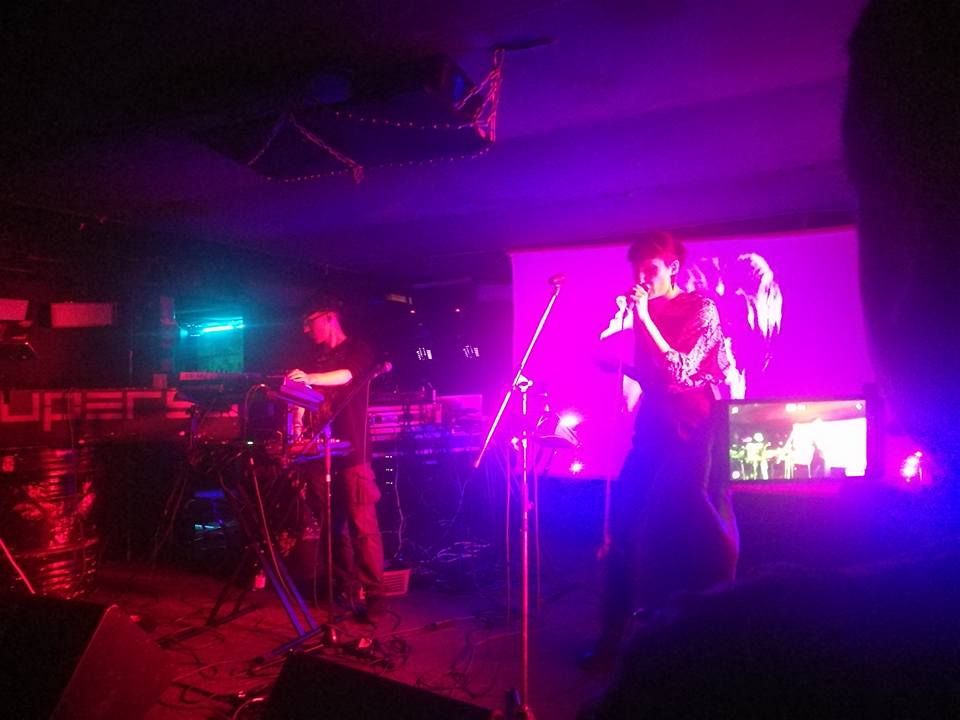 At this point you might think that my debut gig was probably a key point of 2017 and it sort of was – a lot of work, anxiety and research went into it and I'm damn glad and honoured I could share a stage with Black Nail Cabaret and Attrition (and given that Emke's new solo EP was also released through Two Gods Records, that sort of turns the whole event into a Two Gods label romp!) Thanks to each and every one of you who came out to see us – you ladies and gents were awesome!
Top photo by BL Photo & Graphics, bottom photo by Theo.
05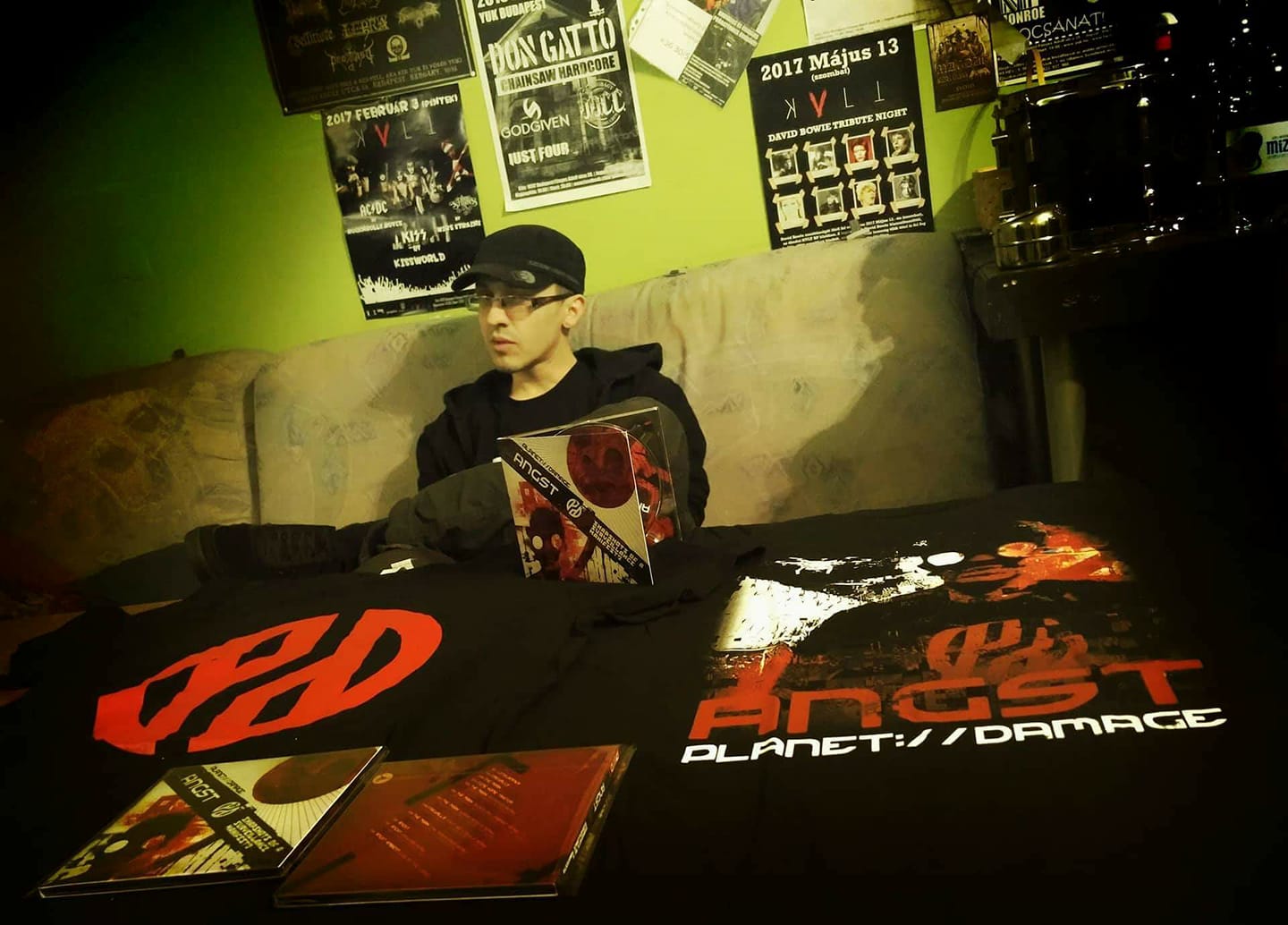 Post-gig merch sorting. There's a shitload of merch you can buy from me, because capitalism. A digipak comprising my two previous EPs (that my label started calling an album, because capitalism, I guess? also, 12 tracks), two tees and I also have copious amounts of custom pins from the LD50 days, plus copious amounts of Damage Report books I can sign for you (in Hungarian, though, because laziness) and stickers. But I could just sign you any day of the week without you actually needing to buy anything from me, because creative freedom. Drop me a message if you want some of the merch, though, because I still haven't set up my webstore. Gotta compliment Peter Santha for his awesome artwork/design he put into the P://D merchandise and image and Empire Merch for making all that happen!
06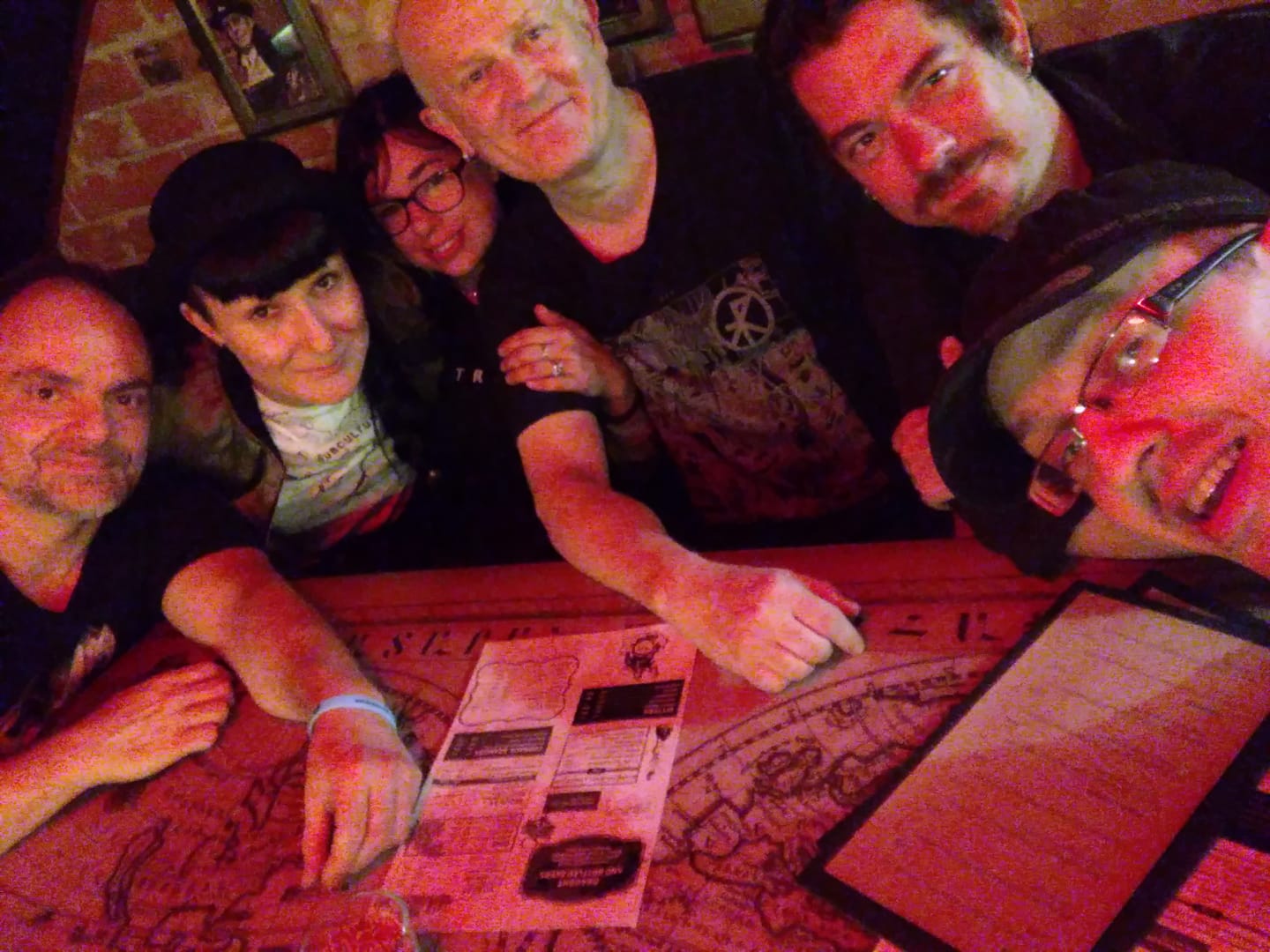 Post-gig get-together at Krak'n Town (easily the best steampunk pub in Budapest) with Clayfeet Bálint, Black Nail Cabaret Emke, Attrition Kerry and Martin, Jonathan (who's not in a band and why that is still remains a mystery to everyone at this table) and me. Good times! This is also the place where I repeatedly have to say a heartfelt thank you to Bálint for his MASSIVE AMAZING HELP at the Attrition gig and also introducing me to Wolfgang Riechmann's 1978 album Wunderbar.
07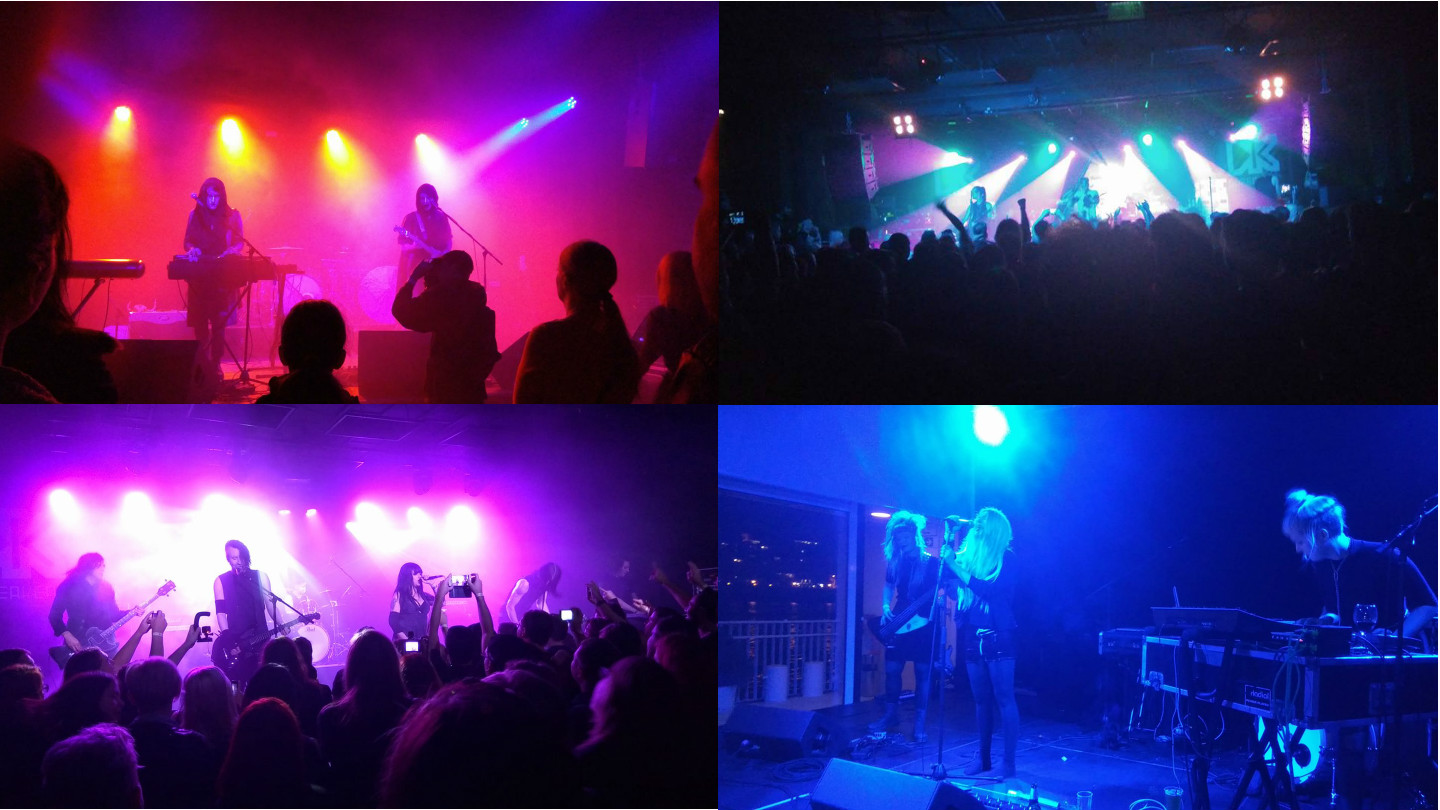 Quite a few great gigs this year, the four best ones to win my heart were Drab Majesty, Skinny Puppy, The Birthday Massacre and Kaelan Mikla. This was also the year when I started buying vinyls at gigs to really support the bands – that merch stall loot grind led me to an amazing find at the KM gig – namely an underground fanzine from Iceland named Myrkfaelni, go check it out!
So, 2017. I hope you bleed into hell, because however much awesomeness the crew had, shitstorm's been ballistic.
It's high time for a change.