It's time to wrap up 2016 and launch it as the renegade torpedo it was. Most of the yearly summaries I came across called 2k16 a horrible, woe-ridden suckery and most of it actually was – even when I wasn't really touched by those dozens of celebrities passing away. Still, most of this year was what Roman Catholics and muchly debateable esoteric and proto-occult writers call the dark night of the soul which is a very subtle way of calling something fucking miserable – thankfully, music (and almost as often, music making) was there to keep me sane, so, thank you, amazing music making software that looks like Excel on mescaline. Now, scroll on to the loud, musicky bits.
THE LOUD MUSIC BITS
You know that curse when you can't finish the projects you started? Managed to middle-finger that curse into the ground a few times last year. Released my first EP Snapshots of a Surveillance Manifesto a few days before my birthday – and I'm not just happy because I managed to launch it after months of working on it but also because I had the luck the work with the best people on it.
And what's even better, I got an official fan video from Soundmirror66 for the track that seems to be everyone's favourite off this release.
Jump forward in time – Martin Bowes signed me to his label Two Gods Records. My second EP ANGST hit the internets during the end-of-the-year holiday season – and I'm super glad I could work with Emke of Black Nail Cabaret on that one.
I also lost my music video virginity – here's the proof.
And some photos that I've saved for this post. Look grateful. (Emke needs no introduction, I believe – as for the fourth picture, from left to right: meet Zoltan Kovary, director of our Angst music video, Ninth, currently promoter at the Budapest venues Blue Hell and KVLT where we shot the whole thing and a mildly uncaffeinated me.)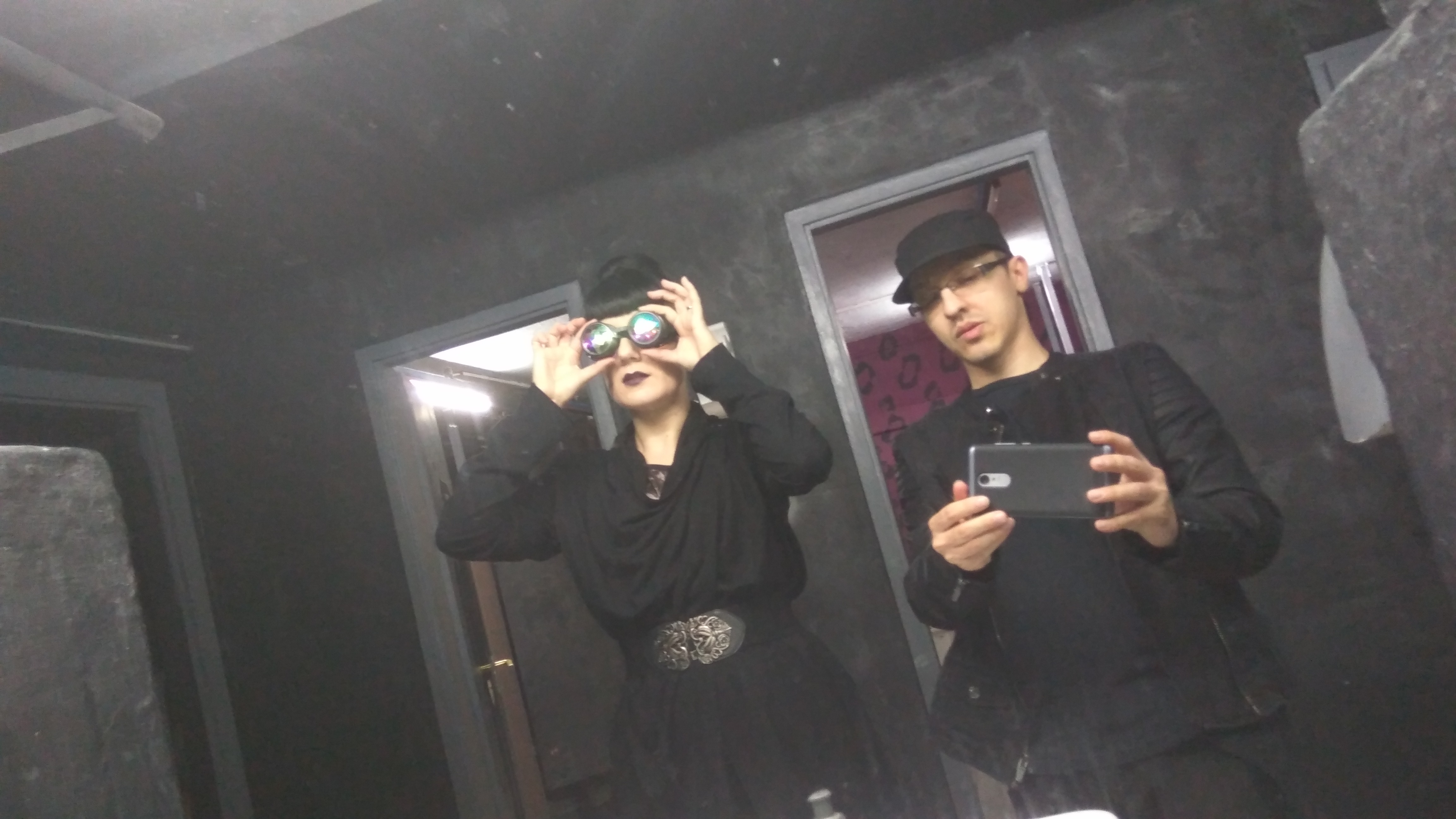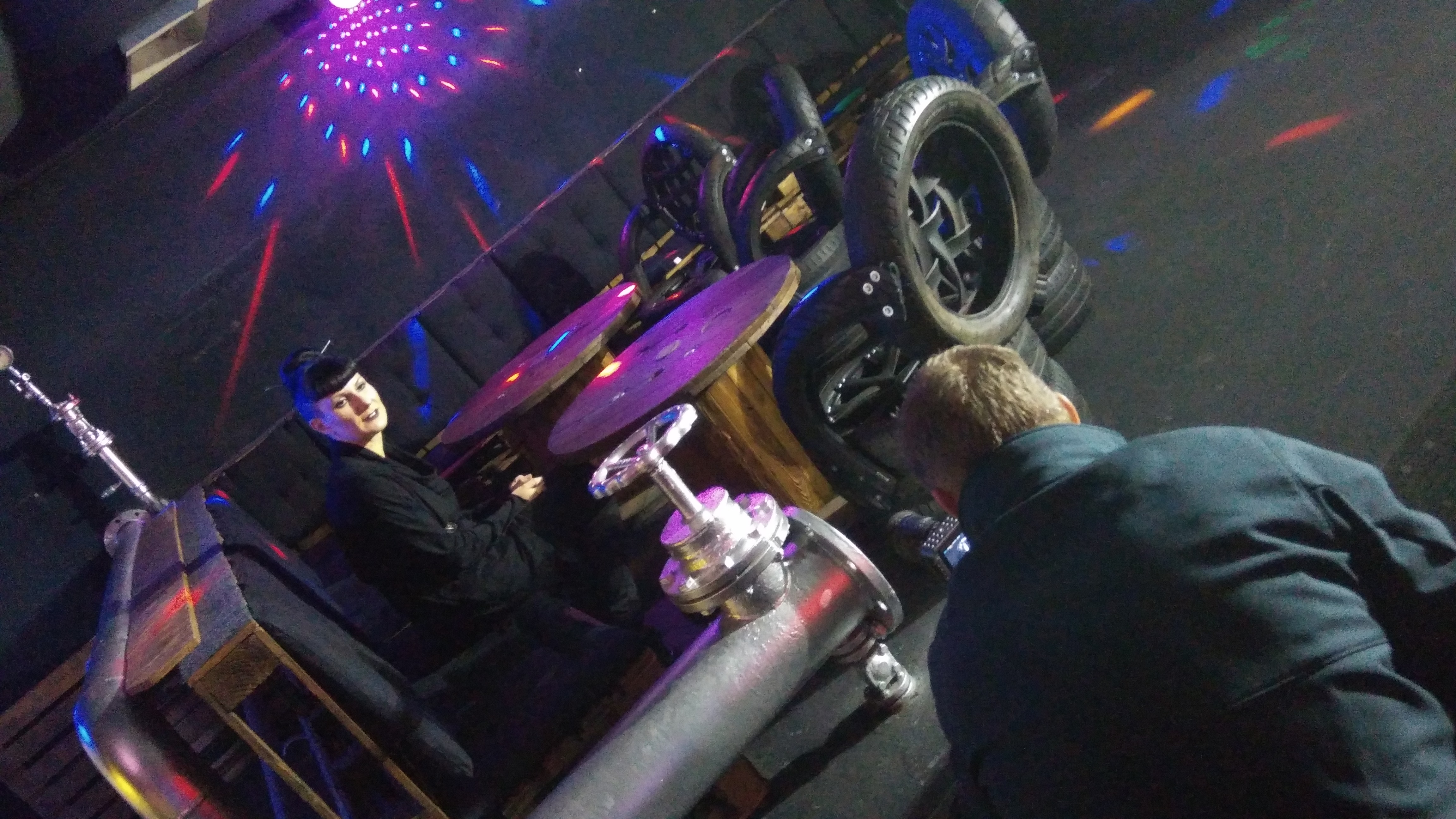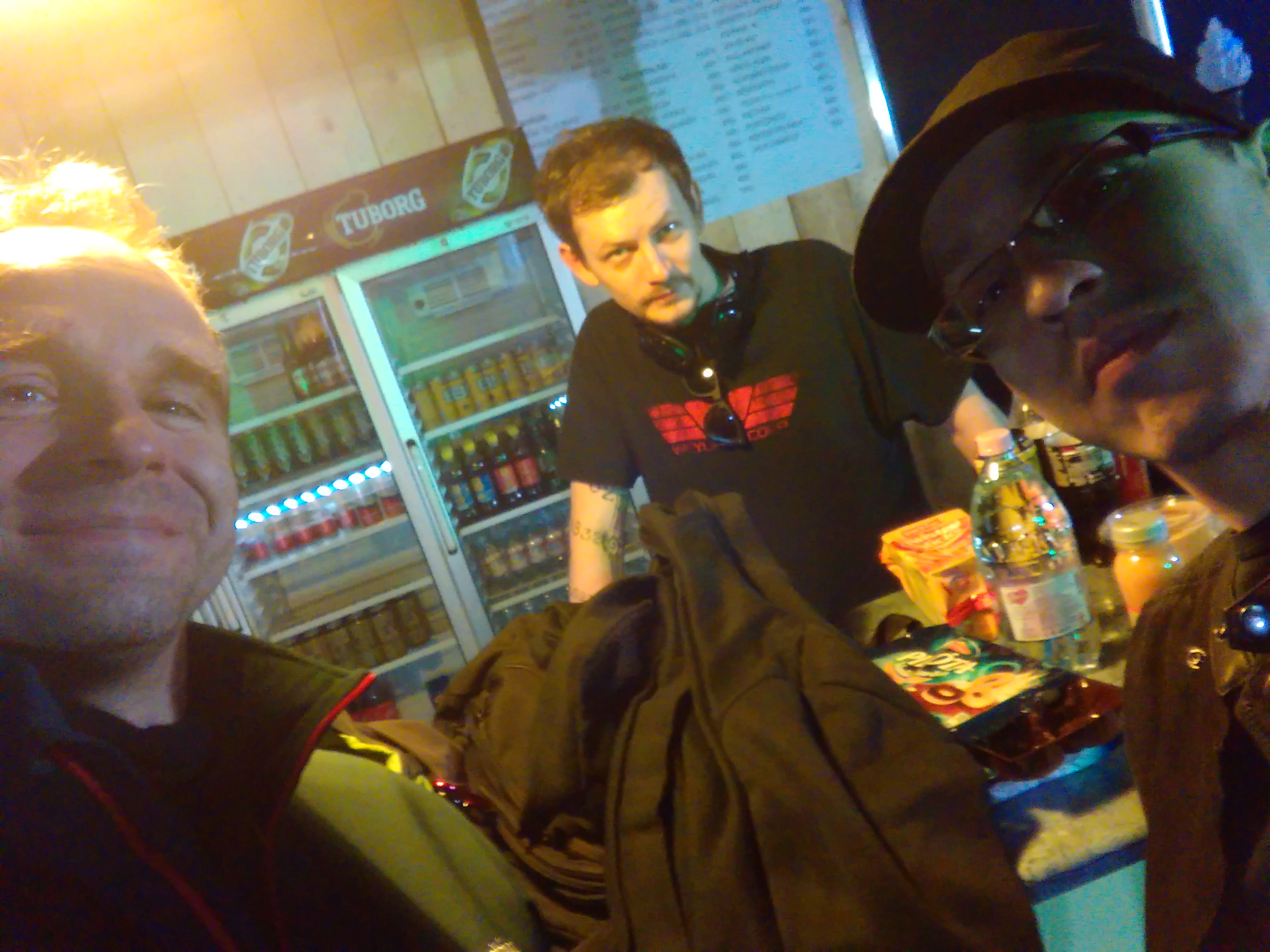 And although this is not a studio, welcome to the section of my freemasonic lodge where I make music. So people would actually call it a studio. I wouldn't. I call it where my coffeemug family lives.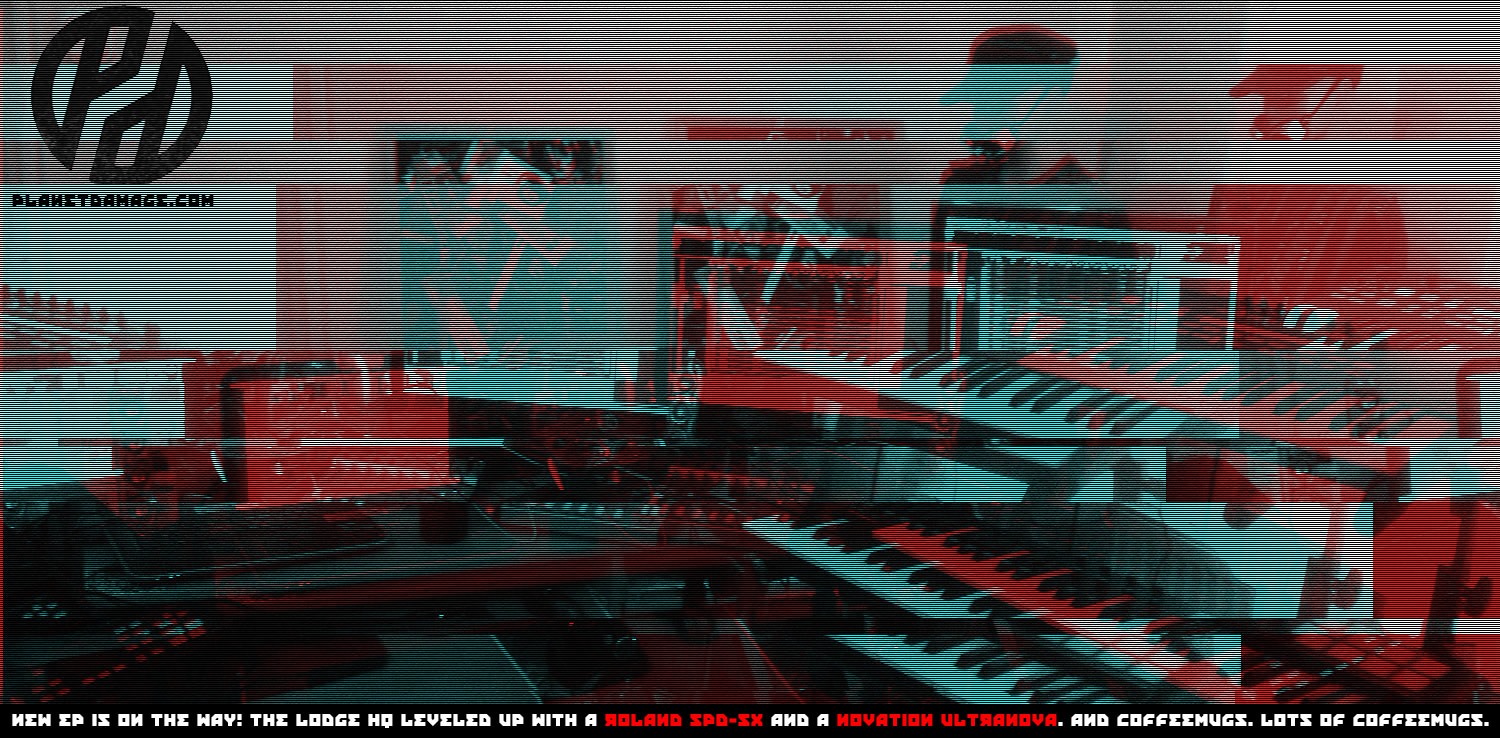 And you can't have a year passing by without a remix made for Clayfeet! Well, it's actually the second remix this year, but hey! this is already a pretty tightly established pattern!
THE OTHER  PROFESSIONAL BITS
I really don't remember much apart from making music and hearing everyone ask me why I make music in Excel (which is a pretty standard way of Ableton or Logic users reacting to Renoise after seeing it for the first time and then, whenever). I know, though, that I wrote a lot of futuristic weirdness and I ended up a speaker at events like Brain Bar Budapest, called one of 2016's biggest futuretech shindigs @ this side of Europe.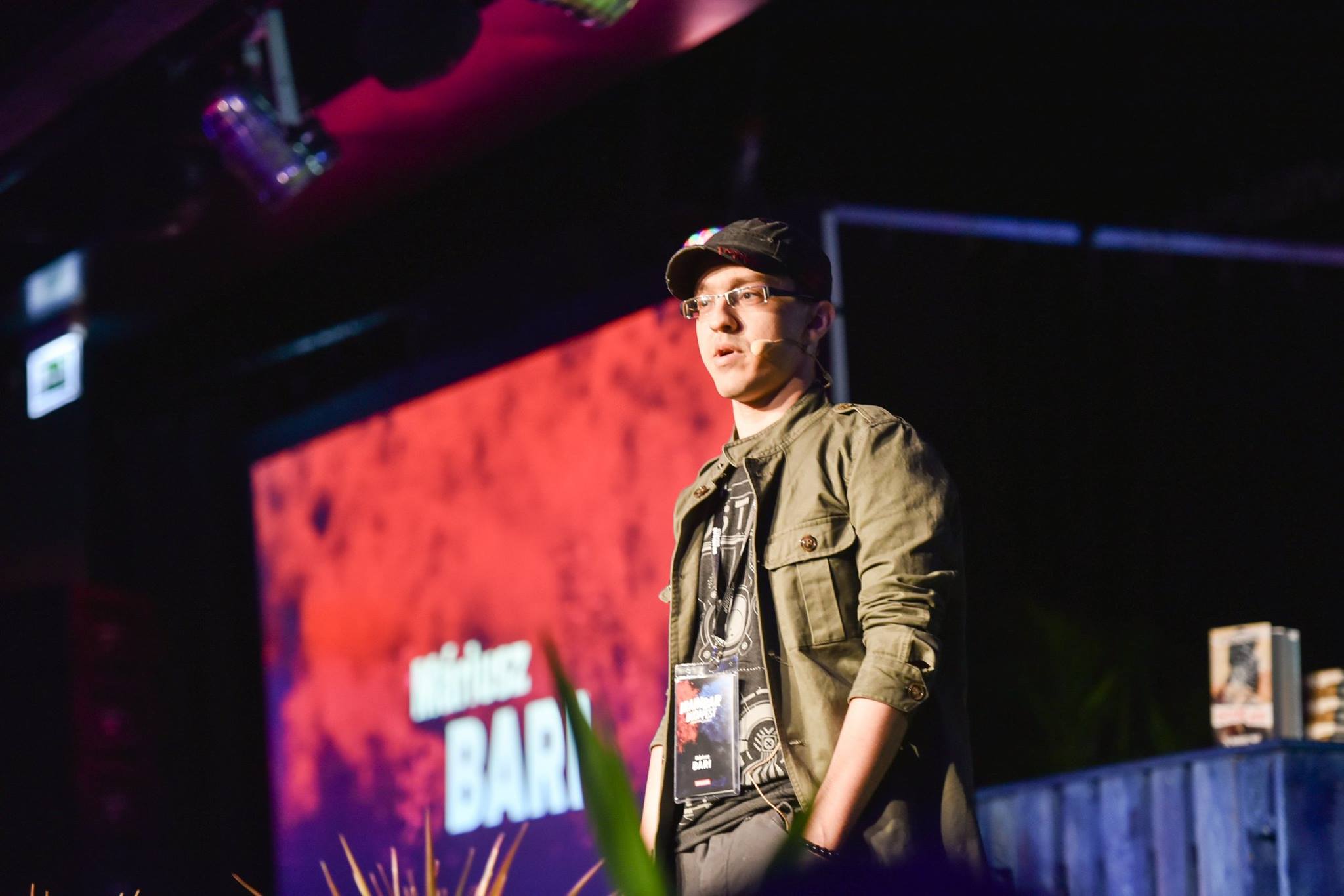 VR was pretty much on top of my list in both trying out different gears and writing about them – mostly in Hungarian, though. I pretty much went the devil's advocate way about it, focused on the health issues and the interface and UX problems and I also managed not to puke under any of the HMDs which I consider quite a fucking big feat.(Although VR pukes now have their own niche sub-subgenre on Pornhub, which is apparently a thing right after clown molestation fantasies and quick-cut rush hypnosis videos. When all the news outlets started posting about Santa's naughty little helpers as one of the more oft-used search term for the Xmas holidays, that was a hard-shelled bitchplease right there.) I also wrote a book (remember me promising you a new book for 2016?) which didn't get published, because I was still trying to get a coffeetable hardcover edition out, which is not an easy or necessarily smart thing in the Budapest of 2016. Also, there was a Hungarian podcast named 20 perccel a jövőbe (Twenty minutes into the future) I was involved with for a few long months, mixing futuretech and bad, like, really really bad puns.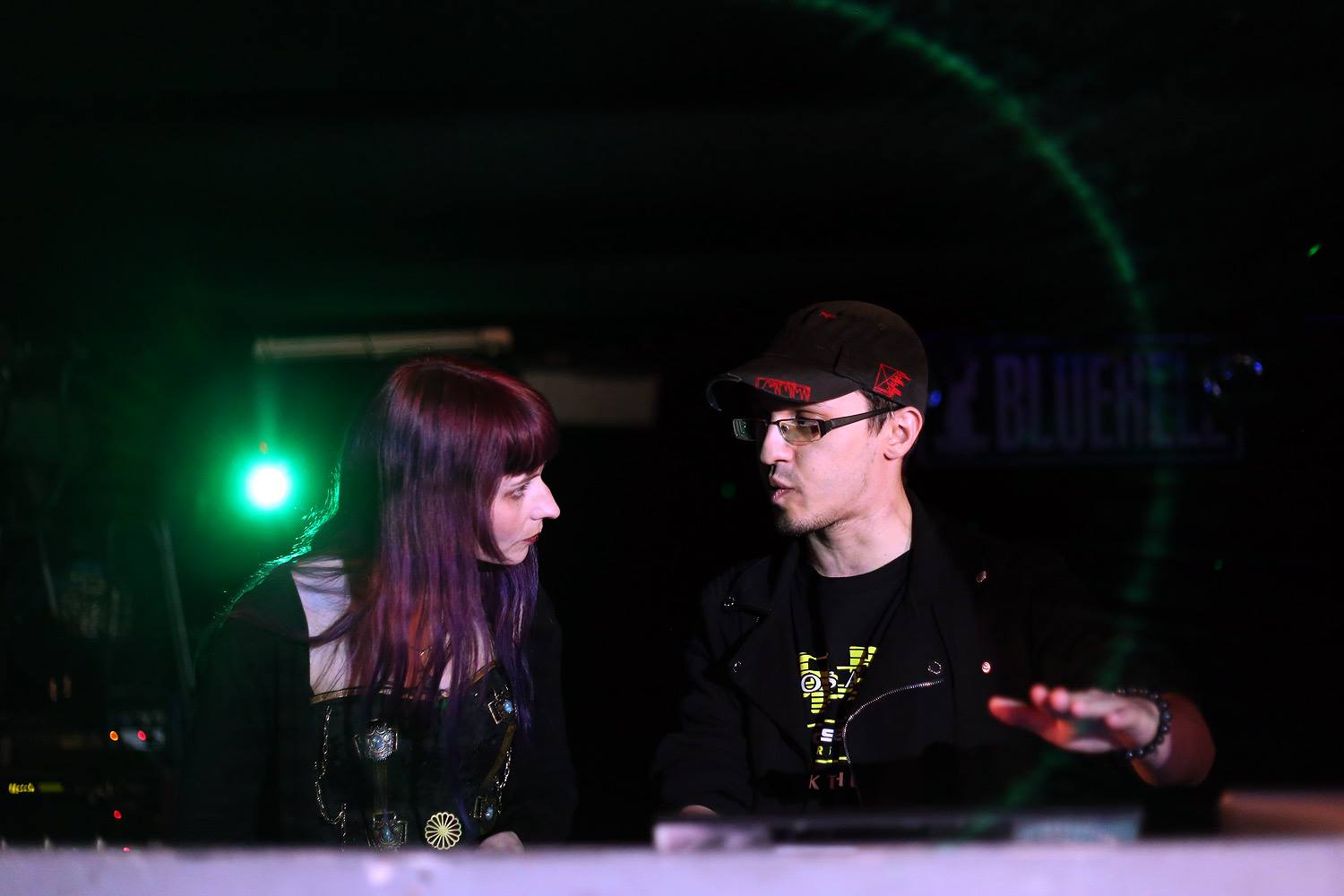 And there was an LD50 revival party last year, quite the weirdest class reunion ever. Lots of stories to tell.
THE LAST.FM BITS
Posting summaries of social media platforms is still something I am looking forward to when writing these end-of-year things. Still, Facebook doesn't give you proper summaries and I don't mess around with its APIs, I am practically off Foursquare and Twitter, Instagram still requires third-party sites for things like #bestnine2016, so I'm sticking with Last.fm as I do when I have to cling on to one solid site. (Well, here's my #bestnine2016, just in case.)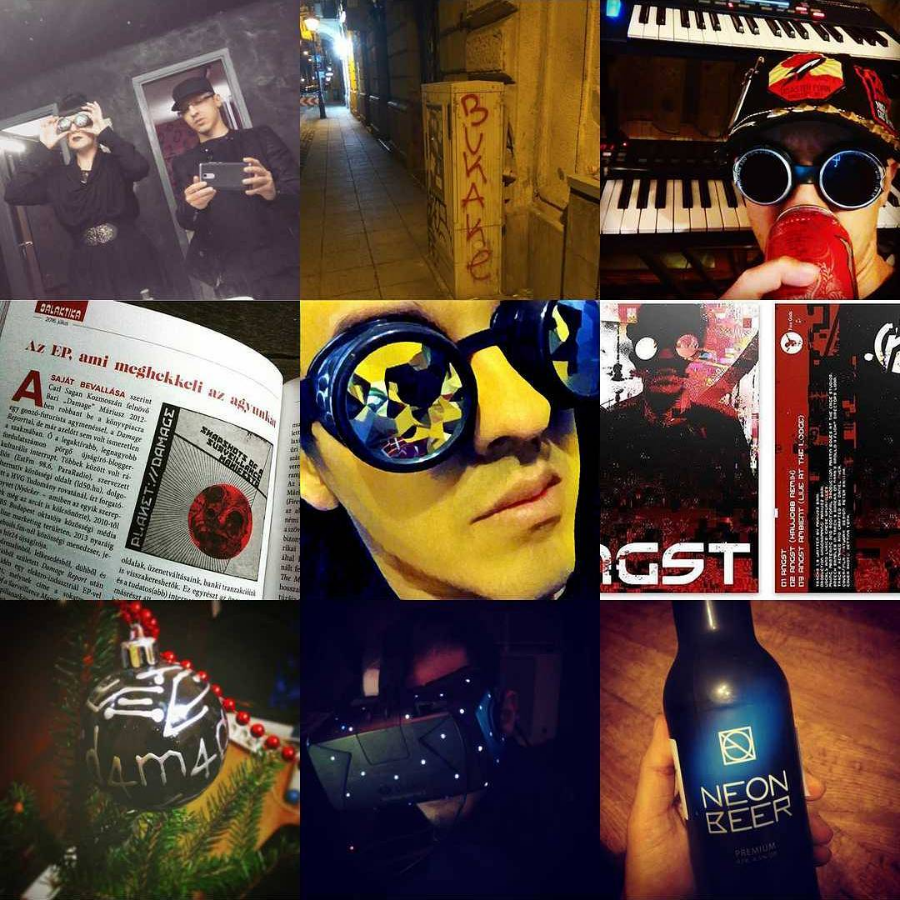 I used Scroblr for gathering all listening data from my AIMP3 (that I use instead of Winamp), Bandcamp, Google Music and YouTube but as it turns out, during the past few months Scroblr started ditching my inputs. Also, I ruined a lot of my stats by listening to my music drafts in MP3s, because my most listened-to artist is me, my most liked is the Snapshots EP…. yeah, will listen to all my stuff from my DAW from now on. That's also the reason why you can't see the first places in the ranking screenshots below.

Artists scrobbled: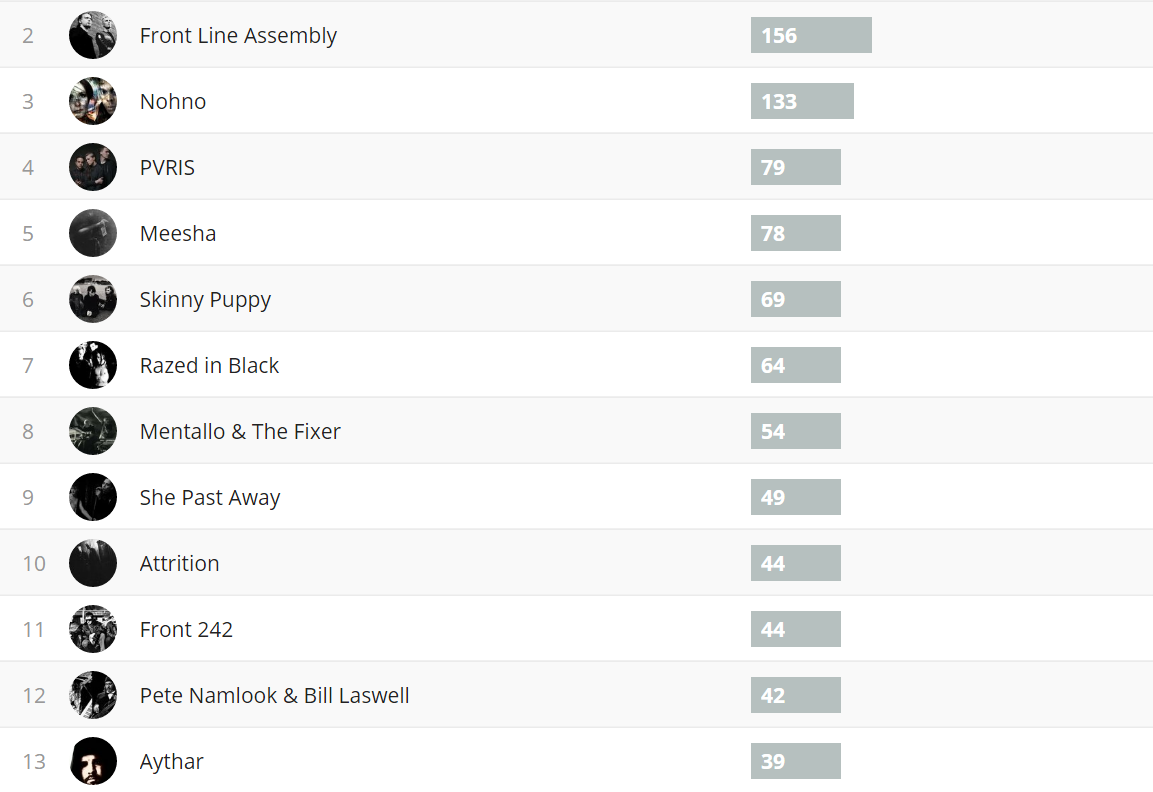 Albums scrobbled: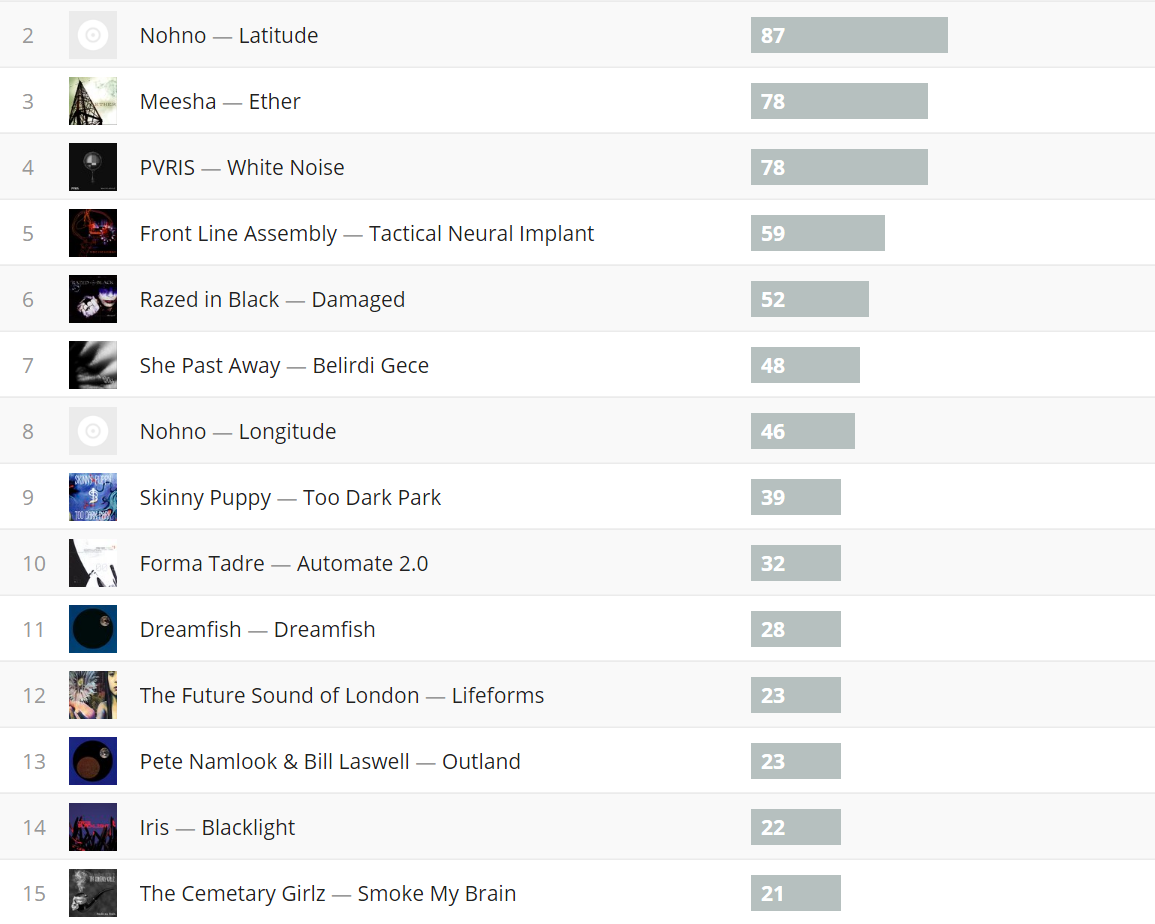 And this is my most scrobbled song in 2016:
And here's my favourite mix from 2016 that I played a lot:
THE ENTERTAINMENT BITS
As expected, the whole boardgaming thing fell into a torpor, I didn't have enough time and most of the game mechanisms our crew came across, well, we really didn't hit it off with those. After Eldritch Horror became our household go-to thing, nothing's good enough anymore. (BTW I'm still selling a lot of my stuff, so if you live in Budapest and want to buy something from my Boardgamegeek list, just send me an email or contact me on Facebook and let me know. Might be willing to sell a few things from the items not marked "For trade", too.)
https://www.youtube.com/watch?v=TE6Of8x8BCk
As for PC gaming, apart from the fact that I really ended up in the pit of loot-gathering hack'n'slashes (and Borderlands 2 is the king, no fucking doubt about that), there's been quite a load of cyberpunk games! The new Deus Ex was a total letdown for me (although the 12-min video that served as an introduction, posted above, presenting both the story of DE:HR and the gap between that and the new game was one of the most exhilarating experiences and I really felt at times that this is the Western hemisphere's Ghost in the Shell), but games like Orwell, Superhot, System Crash, the Mr. Robot app and Distance finally showed that there still is hope. God bless indie developers.
And don't even start me on the series.. was a strong year with the Person of Interest series finale and the ongoing episodes of Mr. Robot, Westworld, Dream Corp LLC, Berlin Station, Designated Survivor, The Man in the High Castle, Incorporated, 3 Percent, Humans, Dirk Gently's Holistic Detective Agency… way, way too much stuff. Go collect'em all.
KTHXBAI
So that's all you get about 2k16 if you haven't been keeping an extra eye, drone or tentacle out. No forecasts either – I'd rather deliver now instead of talking about it. Keep an alert on all the regular channels – there will be huge sine waves of silence drops, then peaks of loud, glorious motion. I suggest you do the same this year. Stay safe and vigilant and if you can rock it, GO FUCKING ROCK IT.
Always,