Hello, cyberpunks, rivetheads, industrial-and-experimental-lovers and weird-people. This blog was more or less a wasteland in 2k15 – content was posted on Facebook or Instagram with a lot of time idly spent in front of a keyboard trying to warp up THAT BEST BASSLINE. Until I conjure up the skills of Bill Leeb (because with basslines that man is GOD), here's a summary of what happened this year.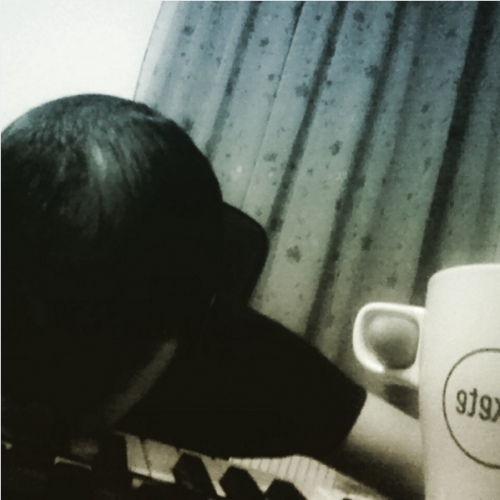 JANUARY. Here's how the year started, day one and all. To sum it up: it didn't get any much better. January also marks the launch of this weird interview I did with Jimmy Edgar.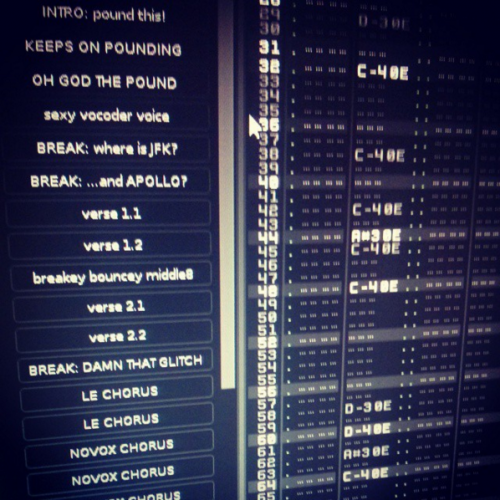 MARCH. I also remixed a great pop song in March – 'Severance' by Clayfeet. Sounds like a The Mission goth pop ballad by the title of it, I know – and it's quite-quite different.
THE SUMMERY PERIOD. Two days before my 36th birthday (long-term plan is to crawl through to the 6*6*6th birthday, obviously), my buddies showed me this newspaper below – never been commemorated (is this even a word, oh wait that's for deader peoples) as a writer in a puzzle in a major newspaper, so that's definitely the best birthday present ever, cheers Nepszabadsag codebreaker people!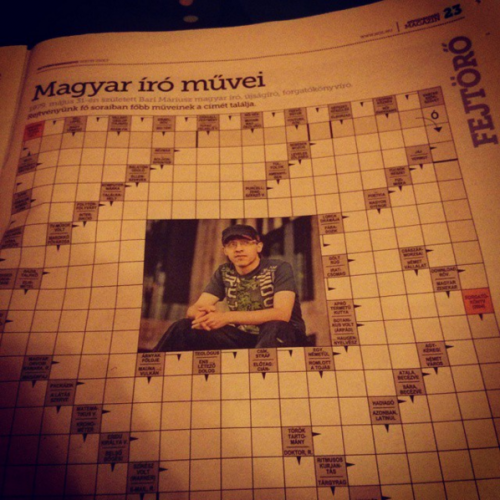 Also: there's a cyberpunk/fashion-oriented interview with me over at fashionhunter.com aaaand I launched a newsletter service in Hungarian entitled EXTERNALIA. The stuff I post on Facebook reaches around 10-15% of my contacts and the theoretical part of that bugs me a lot, so it was a lot easier to launch a service whose recipients I know all by name or nick. (And the Chrome extension MailTrack helps a lot.) The summer went by with writing lots of stuff for HVG (8 pages of board game-related material helped with exposure to the community, always a good thing) and every now and then I might have popped up in the "fuck no" alert feeds talking about privacy fashion or the tech breakthroughs originating from Back to the Future.
Also teamed up with Noppa Design to work on a few ads, check out their uploads for an idea of what we've been working on.
THE AUTUMNY-WINTERY PERIOD. The EP I've been trying to work on this year finally started to come together – with a lot of help from my friends (especially Emke of Black Nail Cabaret – who BTW released their new LP this year Harry Me Marry Me Bury Me Bite Me on Basic Unit Productions, check them out, they're brilliant). It's great-great fun working on music once again, one of the worst decisions I've ever made was to stop making music.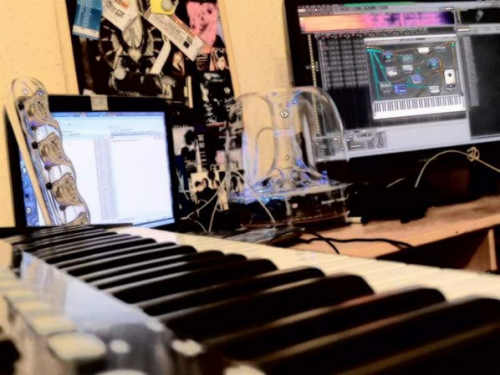 So apart from trying to finish up more tracks simultaneously (Night Flight is the best Jarresque VSTI, do check it out if you're ever so slightly interested in music making), I started to work as a tech journalist for 24.hu, ended up on the interrogation bench of a geeky Hungarian Podcast A Hianyzo Darab (featuring great interviews with really great and influential people in the Hungarian underground), released a verbal bukkake wrath about 2050's VR in the Hungarian edition of ELLE…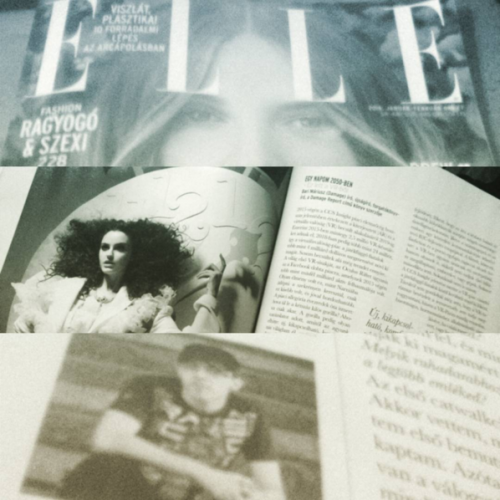 …and here's one final Xmasy gift for you all, an oldschool goth mix I did in 2003 found its way on Mixcloud.
"This is Not a Love-Show": an LD50 Gothic Rock mix from 2003 by Planetdamage on Mixcloud
BEST 2015 MUSIC FINDS
Aether Pilot. If you thought there's no more Headscan – Claude Charnier's working on a few projects, the most notable of them being Aether Pilot. His latest LP Radarville is a total Tessierish Freeport blast!
Engram – Karl Marx. Anything that has Martin Bowes of Attrition becomes a lot better – including this EBMish club stomper. Because it was done by Martin with John Costello – and I never heard one bad track by any of these guys.
Grimes – Flesh Without Blood. The new Grimes album is out and it's causing mega ripples. I'd be a commercial fuck to admit that Flesh Without Blood, its most poppy track is the most enjoyable, but hey, it is.
Hardcore Pong. A collaboration between Angelspit and The Gothsicles, this is a tongue-in-cheek bouncy stomperiada dedicated to 8-bit culture. Perfect.
Steve Law – Anatomy in Suspension. Zen Paradox has always been a big favourite of mine and the guy behind it, Steve Law, never stopped making music, however much it looked like that around 2010. This EP Anatomy in Suspesion is clearly one of his best ambient works.
BOARD GAMES
2015 brought a new hobby to the HQ and that was board games. An endless spiral of cutting into your wallet and your schedule, but man, is it fun. The team we're playing with is pretty much into Lovecraft so we usually play with Eldritch Horror, Elder Sign, Chez Cthulhu… or Epic Spell Wars. Or The Agents, which is an amazing, truly facefuckingly great push-and-pull card game about renegade field agents. And I'm designing my third board game with a few buddies. Terrible. Check this list to see how demented I got this year.
KICKSTARTER
The first KS campaign I ever pledged to was former Angelspit guitarist Valerie Abbey's EP Love is Luxury back in 2013 – congrats to her in the first place for making me cross The Fear boundary: Hungarian postal service can be a nightmare. Thankfully, all the four campaigns I backed this year arrived safe and sound and as you could have guessed, they were all tabletop games. Two of them were [redacted]: Garden Party and Boss Monster: The Next Level, expansions to previously released games. Burgle Bros. and Project Dreamscape were new, though and all of these are total BLASTS! Burgle Bros actually did inspire us to work on a game that works with a highly updated game mechanism based on Burgle Bros, so that's one project that we're trying hard not to fuck up.
COMPLETELY RANDOM STATS
Top 5 Most Scrabbled Artists: The Future Sound of London, Front Line Assembly, Clock DVA, Skinny Puppy, Biosphere
Top 5 Most Scrabbled Albums:
The Future Sound of London – Lifeforms
Clock DVA – Man-Amplified
Male or Female – Recalled Moments
Aether Pilot – Radarville
Biosphere – Substrata
No Twitter lists, I don't really use Twitter anymore.
The compilation of post was clearly and majorly aided by Index AI and The Holy Gang.
I have a new EP and a new book coming out in 2016.
Have a better year.
Always,
dmgxxx