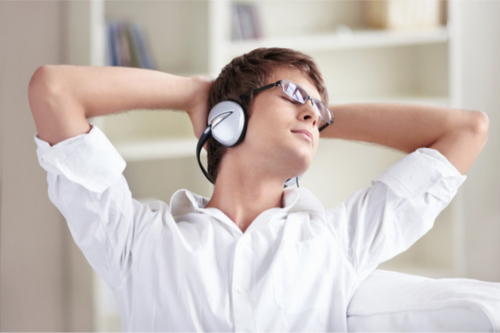 Music players are undoubtedly one of the most important apps on any mobile phone. They help ensure you can get lost in your chosen sounds as you go about your daily activities. With music, everything seems a little better, from workouts to gaming. These days,
poker games on PlayStation
feature incredible music, the soundtracks on
PayPal casinos online
are awesome too. This underlines an understanding of the importance of music on the part of these companies. It is funny that Android phones, so music focused, don't come with better music players.
Nothing beats being able to put together your choice selection of music. Android users do not automatically enjoy this privilege as the built-in music player is rather bare. Many users, therefore, have to rely on other music apps. In this piece we will take a look at some of the best music players on Android; the ones you need to know about as a music fan.
Shuttle Music Player
This is a premium music player for Android. It is a sleek app with a neat interface that is arguably the most intuitive on this list. The interface is supported by high-value performance as well. It has a very rich feature list that includes lyrics support, gapless playback, sleep timer, and a 6-band equalizer with bass boost.
Poweramp Music Player
If you are looking for a feature-rich music player on Android, this has to be top on your list. It has an extensive list of features and sports a warm interface. Some of its most notable features include gapless playback, crossfade, stereo expansion, theme support, a 10-band optimized graphical equalizer and plenty of other options.. This is the music player of choice if you are looking for a customisable player.
DoubleTwist Music Player
This is one of the most popular music players in the Play Store, and for good reasons too. It offers syncing abilities on iTunes and supports podcast management. It also has a beautiful, easy-to-use and intuitive interface. If you want something different from your local library, navigate to the music subscription service on the app known as Magic Radio.
Equalizer + mp3 player
This music player features a vintage interface. As the name suggests, it is heavily focused on the equalizer as it doubles as a music player and a frequency equalizer. The app features a 5-band equalizer with 10 pre-sets and a powerful bass amplifier. Users can set their own preferences. Some of the other options of the app include background player mode, visualizer window, media bass volume control, professional sound rendering, contextual music search and plenty of other options to keep you music enthusiasts entranced.
Player Pro
This is a hybrid music player that offers video playback as well. It comfortably caters for all your music and video needs through its light interface. The PlayerPro music player comes with a sizeable number of codecs with some of its features including a 10 band graphical equalizer, sleep timer, gestures, mixable audio effects, tag editing, and skin support.
With these music players, you will be able to get more out your music collection on your Android device.