Weekly news recap from Planet://Damage, a magnet of cyberpunk, glitch, music production and anything else that can look black and neon-tinted at the same time. Enjoy your stay.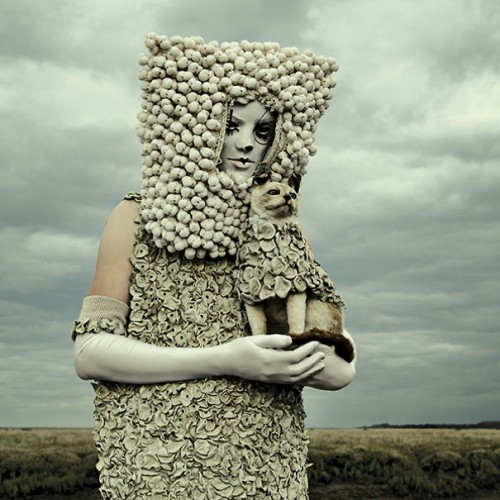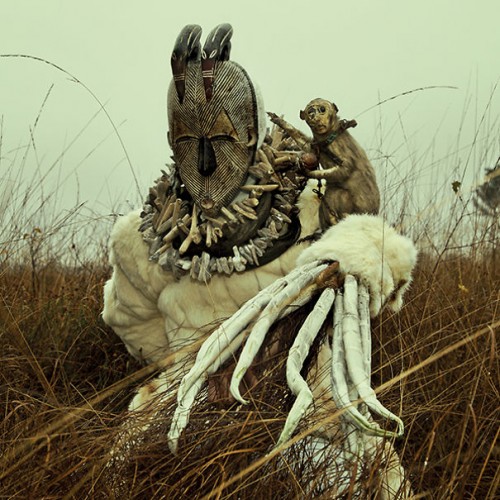 This week's "best find" title goes hands down to the Mothmeister duo. Their seriously thwarted taxidermy photos depict a world not unlike the one I'm working on in my novel at the moment and their photos are brilliant, both technically and aesthetically. And they're clearly disturbing, according to a lot of commenters who blame it on their fear of clowns, a phobia I'm unable to relate to, maybe because I wasn't scared of It in the first place? Still, if you're as much in awe as I am (and I hope you are), go check out the post on BoredPanda that began it all, then go and follow Mothmeister on Instagram!
Click on READ MORE for obviously more poor impulse control about music and tech!

So this week's been NAMM 2015 (NAMM being the National Association of Music Merchants) and if I hadn't realized this from the mad flurry of posts on Musicradar, Synthtopia and sites alike, I surely would have done so seeing the world through Instagram (as you do), as the feeds of Richard Devine and Surachai are even more packed with synth porn than usual, which is a mathematical impossibility in itself. So. Loads of news items to make us all happy, but here's one that drives my heart mad with joy.
Omnisphere 1.5 by Spectrasonics is quite the beast as I've had the luck to hear and try it with my own ears & hands – definitely a versatile and massive beast that… I might have written a paragraph about the parallels of sex and sounds, but it might be just safer for the world if I deleted that. All I know is, since I posted this video on Facebook, friends started frantically waiting for the April launch date because they want to buy it. A lot. It might just accidentally and incidentally zero my bank account, too. Happy times.
Aaand if you're into 8bit, glitch and the cheaper side of hardware knobs and buttons, you'll be happy to hear that Teenage Engineering (who are the proud creators of the OP-1 synth) just launched three pocket calculator-sized sound modules. The PO (Pocker Operator) series currently consist of the PO-12 Rhythm, the PO-14 Sub and the PO-16 Factory (rhythm, bass and leads, respectively) and you can find out more about the POs both on the Teenage Engineering site and their YouTube channel.
And for something completely different, here's a concert gig from Horhos, one of the better kept secrets of the Hungarian ambient scene – actually going to see their gig next week. Also if you live in Budapest, come check back to planetdamage.com in a bit – I'm posting an event list of what gigs you might be interested in. [source: langologitarok]
And more Ghost in the Shell news! Apart from waiting for more news about the new movie in the GitS universe and seeing more love towards Scarlett Johansson as Motoko, there's something else: Kotaku posted about a Ghost in the Shell FPS to be launched in South Korea. The trailer looks enticing and it's slightly strange a very different bed in Motoko's room (if you've seen the 1995 classic, you'll surely notice that, too), but I have to agree with what the commenters say: a lot of the GitS appeal comes from its story and the personality of its characters, not the action. Wake me up when you have an RPG that tastes like Innocence and Avalon.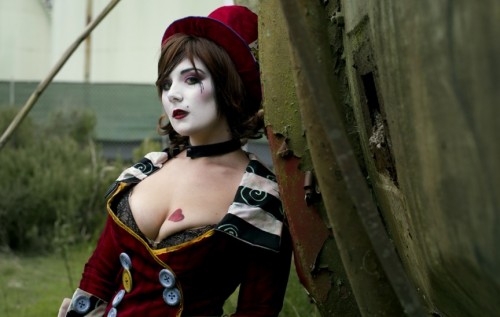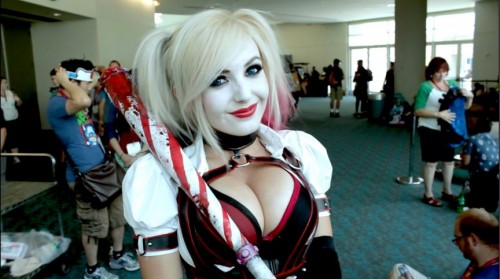 These are 20 hottest female cosplayers to watch in 2015, according to TheRichest.com. My favourite would undoubtedly be Marie-Claude Bourbonnais but I'm showing you some new cosplayer talents instead: Dustbunny as Moxxi (long live Borderlands!) and Jessica Nigri as Harley Quinn.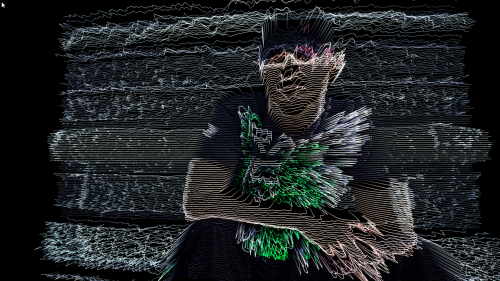 And finally here's a great tool/toy for you: Airtight Interactive's Rutt-Etra-Izer, feed it a picture and it's going to throw you back something like the pic you can see above. Or a lot weirder and more messed up. I'd recommend you to check out all the other demos they have posted: I especially love Pareidolia and the Waveform Visualizer.