Hello. Etape 3 for Capture File: a coffeebreakful voyeurism into cultural products of cyberpunk, futurepresent, glitch culture and whatnot, every Friday from now on in the eurozone. This week: @dawe_'s idea of what it can be like in my head nowadays in the form of a Japanese abstract/glitch video (above, HiDM2_9 by Japanese visual cacophony masters BRDG), followed by stuff like: a possible reason for the Neuromancer movie's delay, news about the Blade Runner 2 script, loads of music finds and some music production links as well. If you have anything to add, share or comment, do so in the comments or drop me a mail to info@planedamage.com. And, yeah, have a great weekend.
BALLISTIC AUDIO LOOT:
My recent ballistic audio loot is pretty much governed by a refueled interest to write music again. I was into *FastTracker 2.08 a lot at the end of the nineties (you can check some of *my stuff I've uploaded to Soundcloud), a bit of *Rebirth.. and after reacting quite badly to a Hungarian music producer's reponse (who thought that you can only make music with real gear, not softsynths… a year later Yonderboi's LP came out, all done on a single PC… fate is apparently not without a sense of irony) I finished writing music. Time to re-evaluate. So I'm pretty much motivated by lots of oldschool stuff at the moment. (Or I'm just getting old and nostalgic, could be either at this point.)
VANDALAZE's new EP "Dog Jerk" is something I've listened to a lot on Bandcamp recently.. love the cheesy 80s sound with the industrialish/cyberpunkish overtones Cory flavours his tracks with – combine that with the Dog Jerk music video's look that clearly has a lot in common with early MTV days, it\s just a must-have. Review will be coming up soon on it, until that, *grab this EP from slimetrax.bandcamp!
https://www.youtube.com/watch?v=kgPHVTDjbFA
Synthwave, outrun electro, retro electro or however you call it, a heartfelt return to the 80's pop/synth sound is making a comeback now and I've been listening around for powerful artists.. if you want to take a quick bite, *PERTURBATOR is the guy you'll need. Amazing production quality, great tracks, very coherent production, mind-blowing atmosphere. His recent new album Dangerous Days is a further proof of godlike qualities. If you want to grab more synthwave stuff, try *CARPENTER BRUT or *VOGEL.
There's always room on my Nexus for soothing ambients. Pete Namlook & Mixmaster Morris' project DREAMFISH is something I don't delete from my music-storing devices ever, but here's a close contender, the first track off the 2011 album "Someone Gave Me Religion" by Arnaud Rebotini (of the Black Strobe fame). Delete the ambient channel from GTA IV and play this in your car on repeat! (As a subtle side effect, it's gonna rain. Always.)
I have a lot of demoscene music in my queue, but this one should be the very first, a mixtape of Amiga tracks with a whole lot of beat to them… and be prepared for some great demoscene materials in the upcoming Capture Files!
MOVIE NEWS:
Opinions on AUTOMATA, the latest android-craze movie featuring Antonio Banderas went (and are still going) from fiery to icy.. personally I would really love to see a different and realistic take on AI portrayal, without big budget movie clichés, as a form of compromising for a wider audience. The possibility is there but I won't say anything until more materials emerge… shown from October 10th in the USA. And as for other news:
Minority Report TV show reportedly in development: "The director is reportedly working to turn his classic sci-fi film into a television show, which would be produced by his company Amblin Entertainment. Amblin is reportedly looking toward Max Borenstein, writer of this year's Godzilla, to write and create the series — it isn't clear if Borenstein has signed on just yet, but he has been thanking people who congratulate him on Twitter.
Peter Hoffman Can't Escape Prosecution Over Film Tax Credit Fraud: Hoffman, who is an executive producer on the upcoming $60 million budgeted Neuromancer, is known as an important middleman between Louisiana tax breaks and film companies. The case figures to be closely watched by insiders.
Blade Runner 2 script finished and "damn good" according to Ridley Scott: The story will bring back Harrison Ford, who starred in the 1982 film as one of the eponymous replicant hunters. Scott says that Ford's character is "a survivor after all these years," which, certainly, is a curious fact in and of itself given the ambiguous ending of certain cuts of the film.
MUSIC TO LOOK OUT FOR:
*THE FUTURE SOUND OF LONDON, one of my favourite projects of all time, returns with Environment Five, an album that contains 13 all-new tracks that were composed in the first half of 2014! It's a concept album focusing on "the space / time / dimension that exists when we die". That's gonna be some real interesting bardo work when this gets released on September 15th!
Texan splatter industrial gods *MENTALLO & THE FIXER release the 3CD pack `*Zothera` on Alfa Matrix this autumn. Two CDs contain their seminal albums Revelations 23 and Where Angels Fear to Tread, whereas the third CD entitled Apocrypha would contain rarities, remixes and the like. Release: Sep 26th, expect a review a lot sooner!
New-wave EBM powerhouse duo *YOUTH CODE are about to punch us all in the face with their new EP "A Place to Stand" that comes to us sooner than a month via *Dais. Pitchfork *shared a track off the new LP (embedded on top) – is that an indication as to where the new LP is headed? Release: Sep 23th!
*Tympanik Audio's always amazingly cerebral compilation Emerging Organisms just got to its fifth etape. Contains stuff from a whole generation of great new artists, from Zinovia to Idlefon, from Tangent to Ocoeur… release: Oct 7th!
STUFF THAT WILL SEND YOU REELING:
Mike Winkelmann aka *beeple. His stuff came to me on half a dozen platforms in a week or so, so I have to share his greatness with you: his site's *here and one of the best sites this year, The Creators Project, recently released *this post about him.
These are "audio life forms", 3D objects that react to bird sounds in a droolingly glitchy matter. Amazing. Visualizing is done by Andy Thomas who shared a lot more from his amazing work *on his site.
cEvin Key of *Skinny Puppy telling great stuff about the bass grandiosity of *SubPac and the not so great stuff about how touring can turn your ears into flipflops.
Facial projection mapping. I got this from literally everyone, a bit sad that I ended up sharing this with you a lot later.
MUSIC PRODUCTION LINKS
A buddy of mine started writing music in *FRACT OSC (which is a game about returning sound into a silent world and also about setting up a sequencer and some oscillators in the meanwhile) and I'm busy making an ambient tracks with *Caustic's Modular synth but I fail every time because the loop I made sounds so good I just put it on repeat while I'm working on my new book and then two hours later I realize I didn't tweak a single knob. Caustic's actually free for PC, so feel free to download it and have a go, the *YouTube tutorials are AMAZING.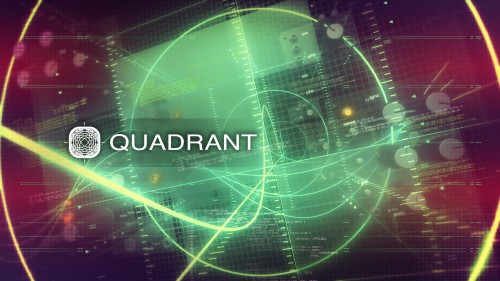 It's one thing that the *Glitchmachines site is full of amazing high-res wallpapers (they're not categorized as wallpapers per se, but it's hard not to use them as wallpapers when they lok this good) but they also have a HUGE batch of free sample packs (around 1.5 gigs altogether) and also two great plugins, one for buffer effect, the other one's for glitch delay. I'm weeping now, obviously.