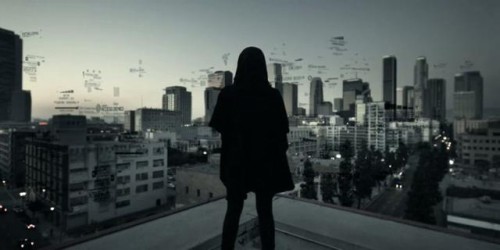 Politically correct rephrasing would go for inspiration or idea osmosis but I'm sick to the guts with polcorrect even after a year of London. So, my friend Dawe_ (who happened to hand over the first draft translation of my debut book yesterday) sent me this video just a few minutes ago about an Android phone called BLACKPHONE which, according to promised details, could be Snowden's favourite phone if it comes to its privacy settings. Here's the vid. Watch it. I'll tell you what my problems are after the break.
Introduction to Blackphone from BLACKPHONE on Vimeo.
So, my problem is that I know where this could have come from and there's a strong chance it did. Five years ago The Visionare produced an image video for this company called ELSE MOBILE and the music was done by one of my favourite musicians ever, Ben Lukas Boysen aka HECQ. Copy's VERY similar, protagonist character type very similar, AR-enriched shots very similar.
What's your take on this?
If you want a good ad, go for this instead.
UPDATE 1
The Blackphone ad in question has been removed. Here's a new one for you. Visually different, copywise it still strikes a few familiar chords but then again, what doesn't?