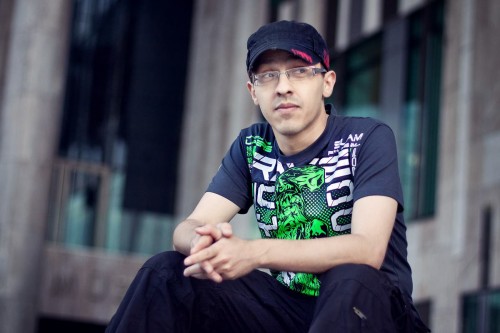 Hi.
Let's recap.
Day One of 2k13, North London. Circle of friends, merriment. Cold. Working for a startup that's just like my old community site in Budapest, only that it's ran and paid for by coders who believe real content is cats and a community is not forged by giving it time to fertilize itself and let people loosen up enough. I rebel in the name of almost a decade of experience. This, obviously, gets me fired. (Good luck, North London startup!)
With a sudden and muchly unexpected turn of events, a move back to Budapest, a place I called home for a long period of time, with bike and all. Things suddently get moving. Living again in a freemason lodge. Still not a joke. Started working on a novel with a fellow Hungarian writer. Continuous progress bar movement until completion. Started working on my own novel, details to follow. English translation of my debut non-fiction book Damage Report is still underway. Also, a bit of an academic publication in a book about how the internet changes your thought patterns. (Porn, obviously.) Also, ended up in a list of the most creative 25 Hungarians. Upping the stakes, isn't it.
Last day of 2k13, Budapest. Circle of friends, merriment.
Thanks for making my life easier this year. Or harder. Or, as it often happened, both.
Better luck next year.
PIXELY STUFF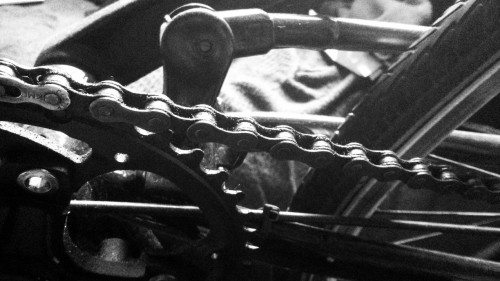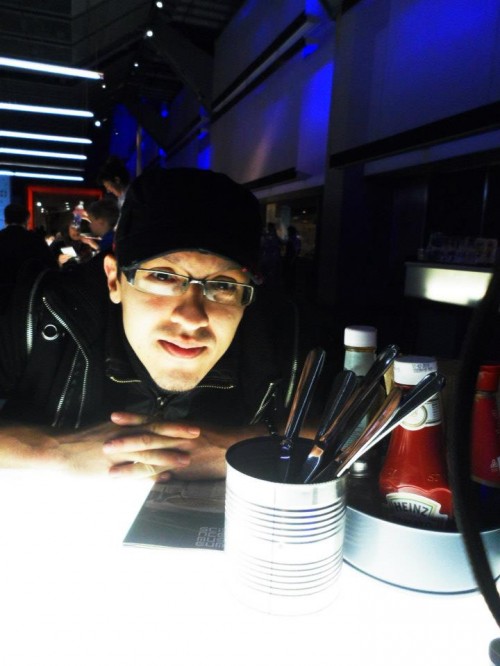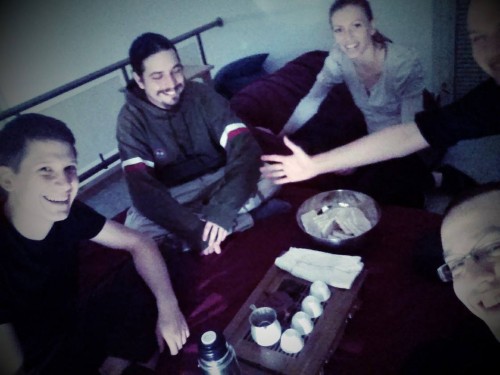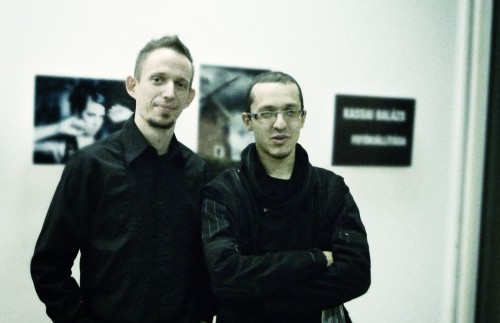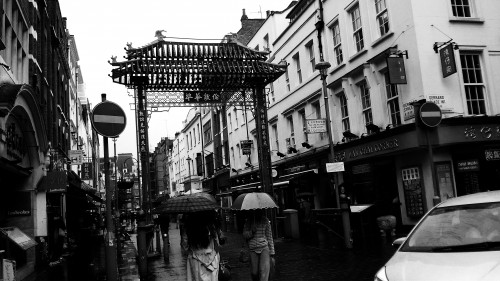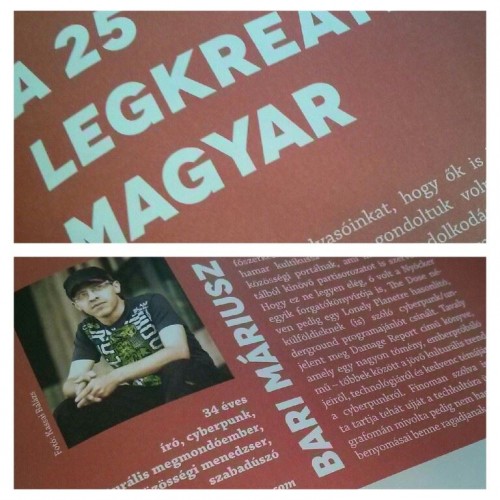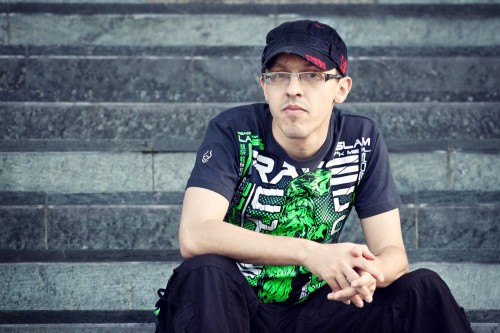 STATS FOR YOU STALKER LOT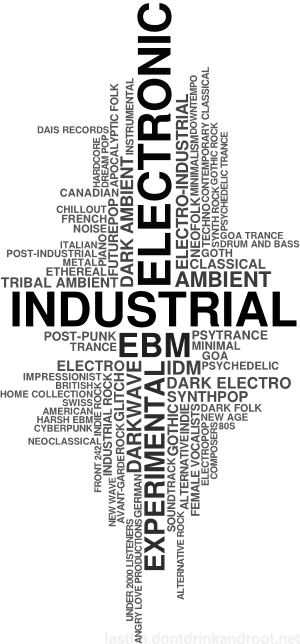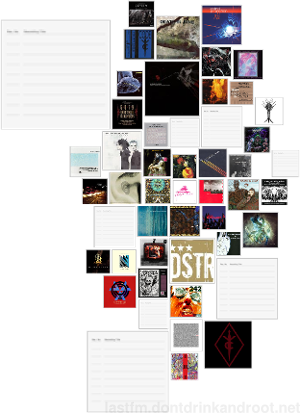 (via lastfm.dontdrinkandroot.net)
LES BEST GASMS OV EAR IN 2013
.youth code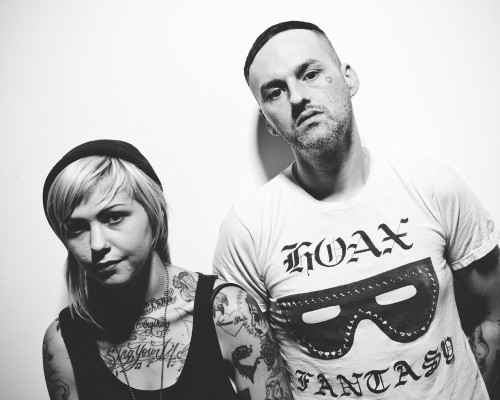 Photo by Rick Rodney.
My all-out-all-in favourites this year. The most frantic newcomers in the 2k13 eargasm bunch, they're re-pushing the boundaries of EBM and re-staging the splatter – doing it very well indeed! I'm a complete sucker for Mentallo & The Fixer (most of the regular readers know this) and YC works in a similar vein but with more sweat and less psychedelia, forging 4-minute tracks instead of ten-minute long DMT epics. If you want anger, frustration and sheer tension ventillated in your stems (not just brain, any stem will do), they're for you. Their recent winter mixtape is a Hiroshima strength coffee bukkake in itself. Start your new year with buying all their shit. Seriously. (Here's the video that's love at first hearing.)
.attrition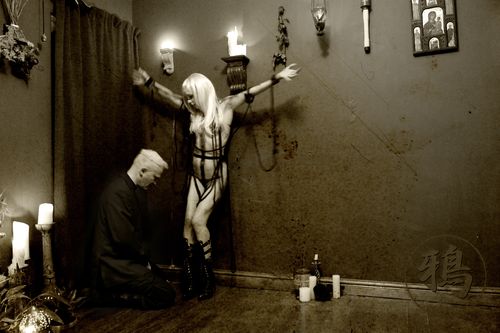 Photo by Holger Karas.
Attrition's been my love object since their Hidden Agenda LP in 2001, sensual dark electro (fetish electro, I might have said this a few times) at its best, completely fit for flogging. The new album (The Unraveller of Angels) is a worthy sequel to everything that's coming out of their Cave – and its teaser, the Narcissist EP brings you the track that I simply had to call THE BEST TRACK OF 2013. Dragged me back from hell multiple times. Depression, tooth ache, plane travels, you name it. This is a pick-me-up-cure-it-all baby.
.john costello
And via Martin I got to know the stuff of his Engram collaborator John Costello. Sinfully catchy retro synth-techno, a Numanesque touch here, an angry vocal distortion there. What's not to love?
.download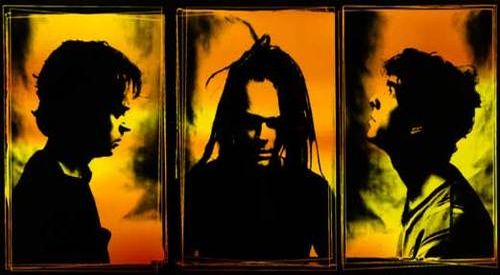 Both Skinny Puppy and Front Line Assembly released an album this year (Weapon and Echogenetic, respectively) but I didn't find either of them particularly ear-gripping: surprisingly enough, the cEvin Key sideproject DOWNLOAD's ripe and succulent mindfuck entitled LingAM easily claims one of the thrones with its mixture of weird nineties electronica and mega funk glitch. None of the tracks miss a single beat. If you want some hardcore psychedelica, this is it.
.atom tm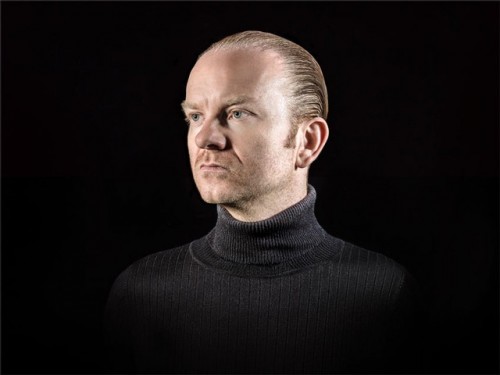 That album easily pulled me through the worst half of the year with my face first. Lassigue Bendthaus is a household name for me and Uwe's project Atom TM came almost the closest to that sounds with this glaringly minimal glitch beat of an orgasm. (I completely do NOT get the Pete Townshend cover but apart from that, this is double decker music on long, long autumns and winters.)
http://www.youtube.com/watch?v=5jp0q0swv4k
.comaduster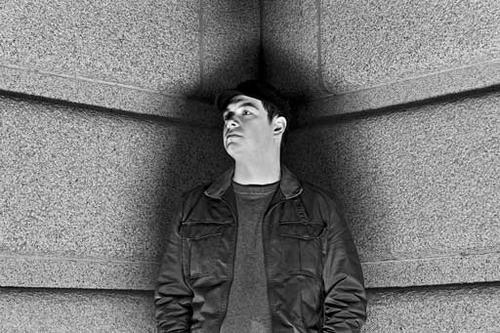 Comaduster with his new album Hollow Worlds ended up on loads of 2013 best posts and that's with a good reason. Glitch, drum'n'bass, Tympanik-worthy electronica, great vocals, amazing production value. It's actually so good I stopped listening to it not to OD on it.
.juno reactor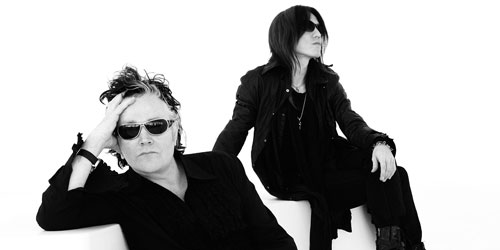 Ben Watkins releases new album! Turns out he's back on track making supreme music! (Which we banged during forest biking, but that's a longer story.) Classic psy trance with organic tribal infusions, a bit of ethno on the side.
.phantom love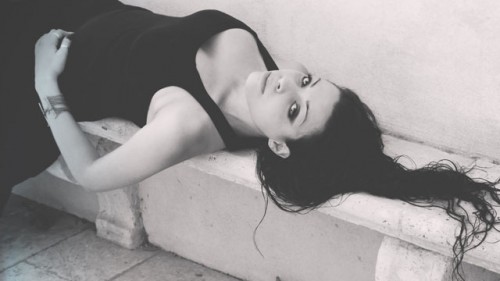 Photo via rockit.it
Got Phantom Love's first EP for my birthday from a wonderful lady called Julie, she introduced me to Phantom Love who/that turned out to be a side project of Mushy. A few years ago I fell in love with Farah's track Law of Life and Phantom Love sounded a lot like it, so it was instant love on the first hearing. New EP's equally powrful, slowly pulsing, minimal sex electro. That whole EP is about nothing else, really. Fuck the Buddha Bar chillout lovemaking sessions. This is the soundtrack for anything carnal.
.neuroticfish
It's great to know that Neuroticfish is back – especially that I've been on their "final" gig at the Leipzig Wave-Gotik-Treffen: their four-track EP Limited Behaviour is just one track short of being the perfect party stomper accessory and their even newer track Silence is an even better proof that the new LP (hopefully in 2014?) will be the one new injection the scene needs. (Well, it will be another injection of 2004 but I'm not too much convinced by the way Combichrist, Funker Vogt and Suicide Commando is heading, so for me at least, that's a more favorable turn of events.)
.chvrches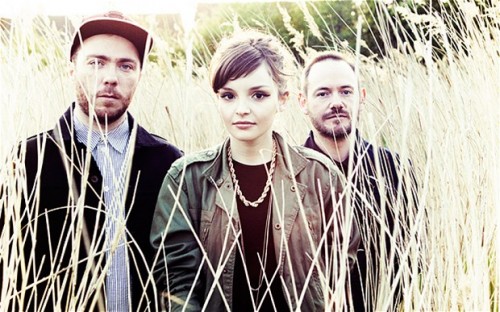 Photo by Eliot Lee Hazel.
Easily the cheesist contender in this whole package of love, Chvrches came home with me from London as a part of the indie virus (together with the sadly disbanded The Good Natured and the amazing but supercommercial Charli XCX – whose first single Nuclear Seasons is still an amazing witch housey production) and frankly, I don't seem to mind. I'd love to see them turn broodier and more glitchy or splattery but that's probably not happening in this quantum shithole of a universe.
.lycia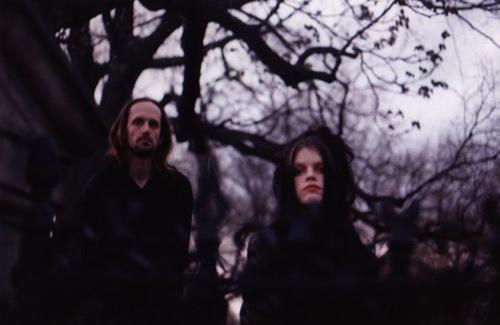 Not enough gothic this year (although The Cemetary Girls' Opus Vitae was still a must-have!), but the new Lycia LP entitled Quiet Moments is a jewel, dark, foreboding, catastrophe-inducing and loving it for every dark thunderclap.
.access to arasaka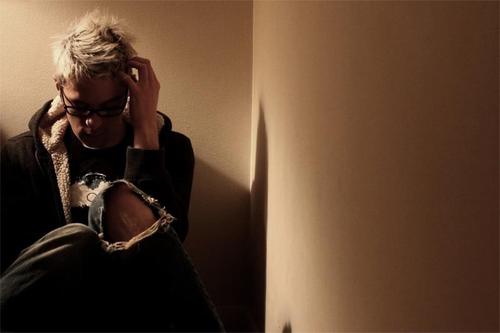 Rob didn't leave us without any audio material this year, thank heavens! Although released on CRL instead of Tympanik, his weirdly Voltairean EP "écrasez l'infâme" lends you the same distant air of glitch electronica as his previous materials, maybe with a slightly less sense of urgency. If you don't know what I'm talking about, stream his wonderfully mind-awakening stuff on the Bandcamp link below.
.best radio: SUBCONRADIO
Listened to a lot of weird Skinny Puppy-related stuff through SubConRadio – not entirely surprising as it's maintained by Key and friends. Soundhound or Shazam doesn't even have a single axis with these tracks, so good luck upping your active track recognition skills. Even di.fm's weird space channel doesn't come close to the coolness of this stream.
.best desktop music app: SCROBLR.FM
Finally a scrobbler that includes Google Music, Bandcamp, Soundcloud and YouTube. Nuff said.
.best mobile music app: CAUSTIC 3
However much of a late-comer Caustic is to the 2013 party, it's easily the best music-making app on the Android platform, sending any and all DAWs and soft synths off the charts to the depths below. (Okay, SunVox still has a chance, but most of you won't have enough time to master its UI, if you do, why not use a desktop DAW?) Check the trailer below and decide for yourself. (And, oh, the PC version is completely free! Not that the Android version would put you into serious debt..)
http://www.youtube.com/watch?v=8AC-w1Ts-aw
.five series this year
ALMOST HUMAN
BLACK MIRROR
ORPHAN BLACK
PERSON OF INTEREST
UTOPIA
And surprisingly, Ghost in the Shell: Arise is not among them.
2014 will bring you more content from me and that's a promise.
You ROCK the world this Old Year's Last Day.
See you soon.