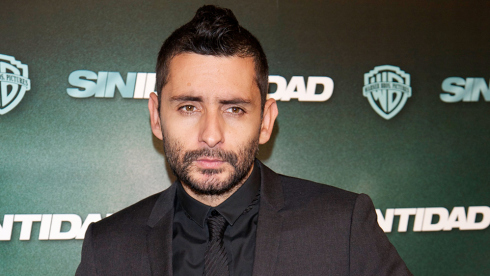 Jaume Collet-Serra is in discussions to return to the "Akira" directors chair, signing on to helm Warner Bros. adaptation of the popular anime pic. The helmer left in early 2012 after production stalled.

[…]

In early 2012, the studio shut down pre-production so that fixes could be made to the script, including tightening the budget from its original $90 million range. At the time, Collet-Serra was in such high demand coming off the recent success of the Liam Neeson action pic "Unknown," that he decided to leave instead of waiting for the changes to be made so that he could pursue other projects.

[…]

WB acquired the potential tentpole project for a seven-figure sum from Japanese manga publisher Kodansha in 2008. Set in New Manhattan, the cyberpunk sci-fi epic follows the leader of a biker gang who must save his friend, discovered with potentially destructive psychokinetic abilities, from government medical experiments.

Appian Way's Leonardo DiCaprio and Jennifer Davisson Killoran are producing with Mad Chance's Andrew Lazar. Katsuhiro Otomo, who wrote and directed the 1988 Japanese anime pic of the same name, will exec produce. (more at variety)
Well, all 80s/90s cyberpunk source materials are knee-deep in production hell, so I wouldn't exactly get my hopes up.. Neuromancer, The Diamond Age, Ghost in the Shell, Idoru, Battle Angel Alita, Akira… and to be honest, I'm definitely not surprised at all. Many of those materials are so thick and dense with ideas (that could spin off entire books, series and franchises on their own) – many of which dripped into mainstream movies and books and our daily lives -, that production crews, producers, directors and screenwriters would need to machete many of them off and re-lace them with new ideas and the steady and deliberate moronization of the audience would not allow that to happen. Books are still the best drug to turn to if you want to get away. Or a pen and a paper. Don't trust your tablets. Trust your grey meat, pen and papers.