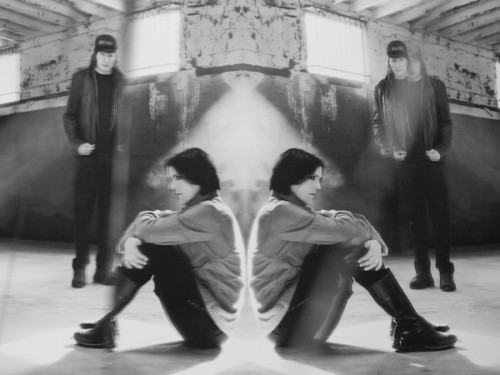 "With the theme of a full circle return to our electronic roots and equipment, everything seemed right, and like the buzz of something new it brought us back," Skinny Puppy's cEvin Key tells Rolling Stone. (head over to rollingstone.com for the new track saLvo)
This is easily the best track so far from new SP album Weapon available on the webs of the inter from May 27th (`paragUn` was available earlier via Metropolis Records) – streaming previews and their rips floating around really divided fans – and I'm not willing to make a stand without giving it a full week of listening.
Slicingupeyeballs.com claims `stands as a commentary on "the concurrent glorification of the gun culture and simultaneous horror at the devastation guns can cause` – really looking forward to a SP album reflecting on issues of actual politics.