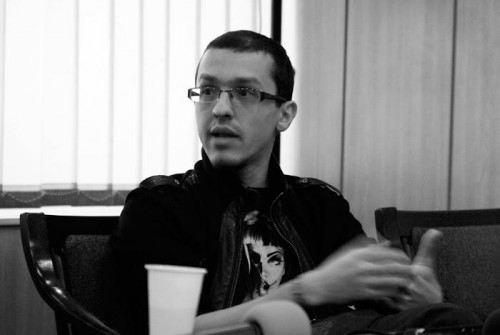 Since late last week my debut book Damage Report has been available free for download, all DRM-free, in PDF format, with an extra ninth chapter missing from its print version. Unfortunately for English speakers, it's only in Hungarian. Worry not, though – there are some wonderful people I'm teaming up with on the English translation/proofreading and when it comes out (should be at the end of this year, if all goes according to plan), it'll also have some updates on the current state of things, cultural references and whatnot. I've finalized the manuscript last January and however much Damage Report is a freeze frame moment on our current lives and possible futures, it was outdated the very moment I stopped working on it.. update time again.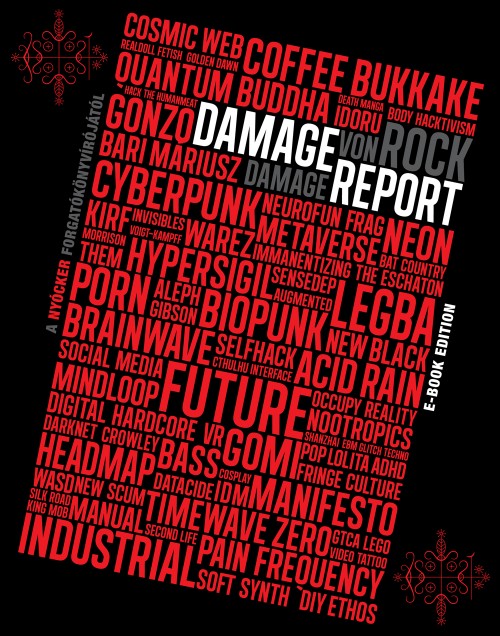 If you read Hungarian or have Hungarian friends who you think would enjoy this monstrosity of a gonzo fiction blog novel with its 444 pages of future re/search, porn and batshit craziness (as likers and haters both call it), give this a go. Newscasts already appearing on Origo and Cink.hu.
Also on the PD bandwidth: still researching stuff for Book Number Two, this is a hydra. Also researching and learning designwork: mostly infographics and Processing. The new Dose issue is also in the works. I don't know how I have time for this all. Going back to Satie, Cage, Varèse and Scriabin, also re-listening most of the suicidal black and post-black metal albums in a very obscure corner of my Google Music account – and randomly trying to keep this blog alive. If you want more regular content feeds (or more like, a continous neon piss streak of information, head over to my Tumblr, Twitter or Facebook accounts.
Have a great new upcoming whatever.
Always,
The Damage