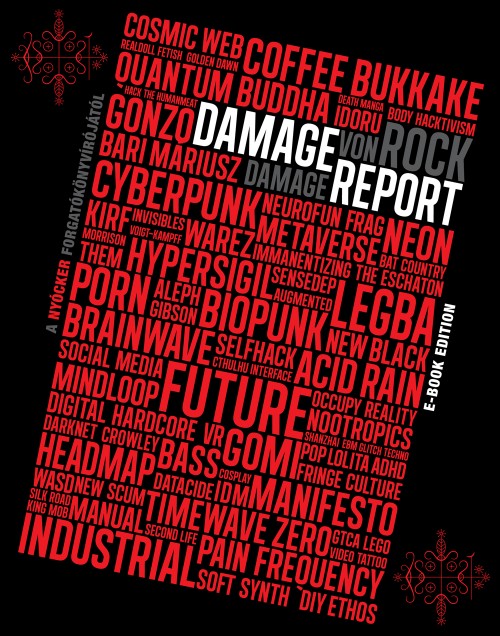 Radio silence now officially over, I guess. This is Damage Von Rock and that word tapestry of ROCK above is the ebook cover of Damage Report, my debut book (paperback published in 2012 by publisher house Mangafan) – once again produced by my good friend Vera Moiré. The downloadable version will be available in early March, unfortunately for English readers, only in Hungarian. The book itself is similar to an updated version of a Mondo 2000 New Edge Guide, only with more blood-and-cum-spitting gonzo. If you don't speak Hungarian, I can't blame you, it's a tough bitch to learn, apparently. My second book – a novel – is in the works, it's in English and no, it doesn't have a publisher just yet.
Now go and watch Cult and Black Mirror.
Reporting back in when the stars look nice and I have a caffeine overdose.
Always,
The Damage