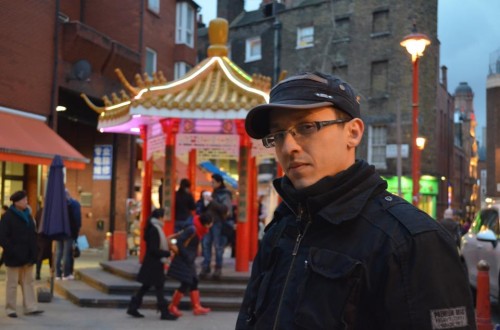 Surprisingly short retrospective of 2012! Random IMAGES OF ROCK! OCD-friendly narrative lists of music and achievements!
MARCH
---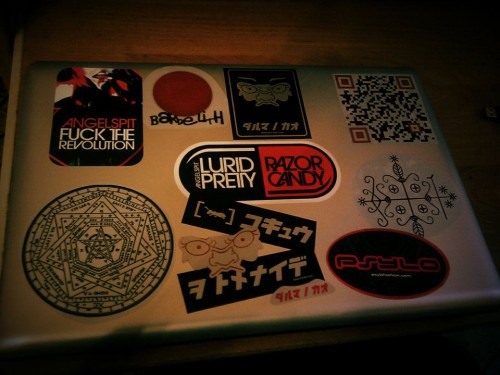 New laptop wards. With BARBELITH. And an ever-present tribute to Papa Legba. And, of course, more Angelspit.
APRIL
---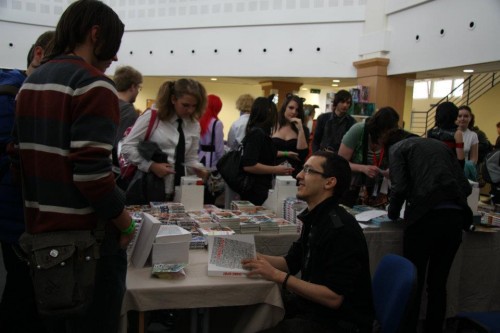 My first book,
DAMAGE REPORT
, in stores. Here's
a list containing all interviews, book signings, presentations, tribute tracks and DJ sets
related to it.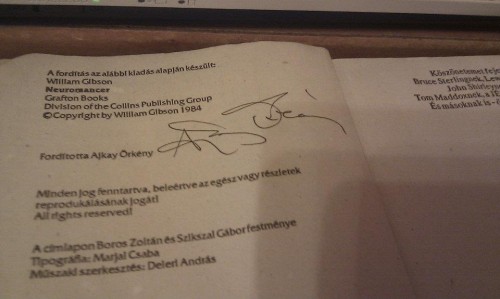 Met one of the major inspirations of my high school years – Örkény "Armitage" Ajkay, the Hungarian translator of Neuromancer.
MAY
---
After 11 years of highs and lows, we put an end to Hungary's
biggest altcult community site
.
SEPTEMBER
---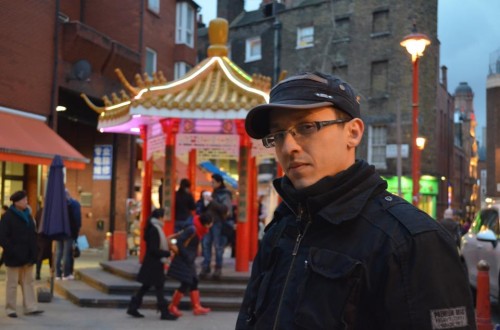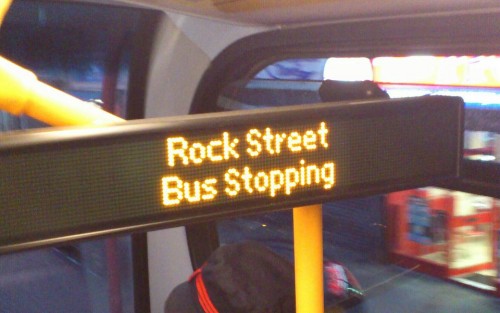 Life said
now or never
, so I've bought a one-way plane ticket to London. I'm writing this blog post on a caffeine high from a highly warded and energized place of power in Muswell Hill – so far, so good.
DECEMBER
---

Got into infographic design in January (with a little help from my friends
@_moire
and
@livilli
) – ended up as
one of the winners
of the
infographics challenge
ran by The Economist, PEJ and visual.ly with that steampunkish collagepunk madness above. Here are
a few more designs
.

Rolling with the
Tastebuds.fm
crew from December as community manager.
WORDS OF POWER
More stuff this year in erotic/contemporary culture magazine Nero Homme #1, Angelspit zine Pleasure Species #12 and also issue #8 of cyberpunk PDF mega-magazine Machete Girl (could be released any moment now!).
FRAGMENTATION THEORY
Been thinking a lot of those bubble and fragmentation theories that I have in my head and also why I talk differently and spread information differently. So I channeled everything to separate places, as this blog started to feel more and more like a thing that I've just left on the floor half-consumed and reeking. planetdamage.com remains for longer posts, be they professional, research-oriented or purely personal. If I find anything that's good but I don't have time or brainpower to blog about it, it ends up almost instantly on Tumblr (NSFW, as might contain porn or mindwarps). Retweets and quick brainless blirps go to Twitter. I talk to you on Facebook or Gmail. Using Hangout for facechats.
BEST NEW ALBUMS IN 2012
7JK – Anthems Flesh
BRIAN ENO – Lux
BRUXA – Victimeyez
FRONT LINE ASSEMBLY – AirMech
HARRY GREGSON WILLIAMS – Total Recall OST
MENTALLO & THE FIXER – Music from the Eather
SUPER GALACTIC EXPANSIVE – Constants & Variables
THE BIRTHDAY MASSACRE – Hide and Seek
TINEIDAE – Lights
TRIFONIC – Ninth Wave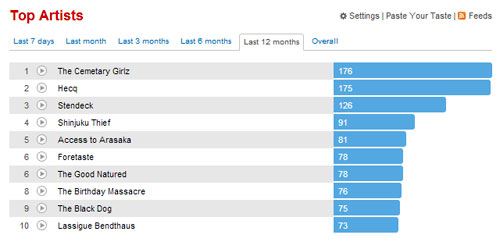 FINAL WORDS
All in all, a good year. Thank you for keeping up with the data flow, however sporadic or inconsistent – massive shoutouts to Riplakoidase for his INSANE NON-STOP CHAIN OF LINKS! Next year will be tougher, harder, more insane and filled with even better things. Subscribe to planetdamage.tumblr.com for the madness flurry. Next year it's travels, photos, more feature articles and a new novel to rant about. Hope you had great times. Have more of those. If you wanna get in touch, info at planetdamage dot com is your point of entry. Your only point of entry. Heh. Heh heh.