Welcome. To start a new era in the history of this blog (and my own life and head and everything), I gotta release all the bookmarks that I've stored away in the past 12-18 months (some 350+ links) thinking I just need a few hours and I'll write mega insane amazing thematic posts. No. Not gonna happen. I know the structure is very minimal and this is too dense but you gotta fight through the gorgeous bits of knowledge, buckets of cow eyes, Cthulhu sex toys, girls twisted into Gundam mecha, various methods for brain hacking and whatnot. Note: I am still looking for a tool/app that would synchronize all my Google Bookmarks, Google Reader Bookmarks, Chrome bookmarks and Twitter favourites. As a welcoming gift, there's an Atari Teenage Riot – Iggy Pop – Nine Inch Nails mashup for a quick appetizer. The rest doesn't swallow easy.

ART & EYECANDY & VISUALS (AND LITERATURE)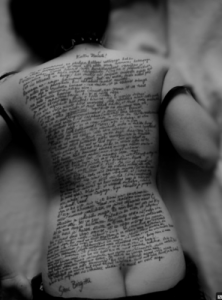 15 Beautiful and Creative QR Codes • Anime Maps of Japan • Anna Fischer (cosplay) • Astronaut Ghosts • Augmented reality helmet turns the mundane into the fantastic • Beethy (cosplay) • Beijing's floating opera house • Benedict1 • Bumps (Keroppy Japanese bodymods) • Burning Chrome • Circos posters • Cyborg Fashion: The Future is Retro • Experimantal Geometry Graphic • fastcodesign • GAFFTA's Galvanize • Goverdose • Grant Morrison Supergods interview transcript • How a dark science fiction book became America's #1 movie: The screenwriter of Limitless talks to the original • HR Giger exhibition at Kunst Haus Wien 2011 • Incredible Light Painting Patterns • QR: Interactive Modular Carpet • In the Grimsvotn Cloud • Isaac Clarke advanced rig hoodie • Isobel de Lisle photography • Jondix • Katamari King • Kelenföld Power Plant • Ken MacLeod's Intrusion • Kilian Eng • Lady Mechanika • Layered landscapes series by artist Nobuhiro Nakanishi • Mask of Circles • Mr. Mead's Menagerie • nightshadow-photoart.de • Noise & Capitalism: The Book • Novelr • Paintwork: cyberpunk++ stories of killer augmented reality mechas and QR code graffiti writers • 'Pop-up city' shows off its fire breathing steampunk octopus • Post-everything • Proteigon • Recreating TRON:Legacy custom digital art with a bicycle • Rosary of Skulls and Faces • Rudy Rucker's Collected Essays • Ryoichi Keroppy Maeda • Ryoichi Maeda at chapter9photography • Shannon's Law: a story about bridging Faerie and the mundane world with TCP-over-magic • Star Garden • Strange Angels: The Art Of Joe Fenton • Symbiosis Biomecanica • The Death of Philip K. Dick and the Birth of Cyberpunk • The Filter Bubble: how personalization changes society • The Infinity Room • The Oldest Piano Shop in Paris • The Post Office Railway • The Professional Designer's Guide to Using Black • The self-portraits of an artist under the influence of meth, PCP, and other drugs • This is the most mind bendingly awesome piece of art you'll see today • thisiscolossal • threaded • Total Recall: remake of a scifi classic • Transhumanism in Opera • UMA Chandelier • Urban Exploration Hungary • Vinyl Cover with Analog Light Animation • What Would a Modern Wizard Wear? • William Gibson and Timothy Leary in conversation, 1989 • William Gibson, The Art of Fiction (Paris review intvw) • Witch Doctor comics
GAMES

Antichamber
•
AVSEQ
•
Bastion
•
Concurrence
•
Cube World
•
Deity
•
Dwarf Fortress
•
Fotonica
•
FRACT
•
Games Work 'Neurological Magic,' Says QWOP Creator
•
Grim Dawn
•
How to Beat Every Mario Game – Simultaneously
•
Krautscape
•
Legend of Fae
•
Love
•
MyndPlay
•
Parameters
•
Really Big Sky
•
Reset
•
Ruins
•
Skinny
•
Stasis
•
The Binary
•
The Polynomial
•
Toren
•
Vektropolis
•
Waiting for Horus
•
William Gibson says cyberspace was inspired by 8-bit videogames
HARDSTYLE

A² Records Unleashed at Disco ZAK
•
Bass Events NYE 2011-2012 (Official Aftermovie)
•
Defqon.1 Festival Australia 2011 Endshow
•
Defqon.1 BLUE & PURPLE
•
Endymion & Nosferatu @ Thunderdome 2011
•
Jumpstyle Tutorial Basic's & Tricks Deutsch (Neu)
•
LMFAO teach Sofi and Ana how to Shuffle
•
Mystery 2011 – Headhunterz ft. Winne
•
Learn How to Shuffle in 5 Easy Steps
•
Official Decibel outdoor festival 2012 trailer
•
Q-BASE 2011 Extended Aftermovie
•
The Qontinent 2011 Official Aftermovie
•
World of Hardstyle
•
Zatox – Unite
INFOGRAPHICS
Dataviz: 200 years' worth of economic and health data from 200 countries • How a book is born • How social media is ruining your mind • How television has changed in 10 years • Information Illustrated: 14 Illuminating Infographics • Margot Trudell's OMGSpace • Why Content is King for SEO • Why mobile users aren't checking in
MAGICK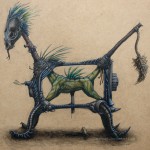 72 Demons: crowd sourced alternative illustrations of the Ars Goetia • Alan Moore and Glycon • Bicameralism • Calea zacatechichi • Clavicula Salomonis • Cyberculture History: The High-Tech Pagan Origins of the .to Domain Names • Eileen Nauman: Medical Astrology • Galembo Vodou images • Genesis P-Orridge on Magick, Sex and Cyberspace • G. I. Gurdjieff and His School • Greater Ritual of the Hexagram • Hexagram Ritual Modifications • Interview with Timothy Wyllie of The Process Church of The Final Judgement • Language, Magick and Neurolinguistics • Mala practice • Middle Pillar Ritual • Occultcorpus • Occult Vibrations • Papa Legba • Papa Legba, loa of opportunities & gatekeeper to the spirit world • Picatrix Jupiter Ritual • Planetary Rituals • Sigils, Servitors and Godforms • Stewart Lee interviewing Alan Moore • Tantra practice • The Archetypes of Ritual • The Bomb • The Cabinet of the Solar Plexus • The Greater Ritual of the Hexagram Banishing Jupiter • The Invisibles • The Laws of Chaos Magic • The Magic Circle • The Magical Calendar • The Origin of Consciousness in the Breakdown of the Bicameral Mind by Julian Jaynes • The Practice of the Bodhi • The Rite of Saturn • The Thirty-One Planes of Existence • Use of a Buddhist Mala by Gyatrul Rinpoche • Voynich Manuscript Carbon Dated to Early 1400s – About a Century Older Than Previously Though • WILSON AND I: A PERSONAL RECOLLECTION OF ROBERT ANTON WILSON
MUSIC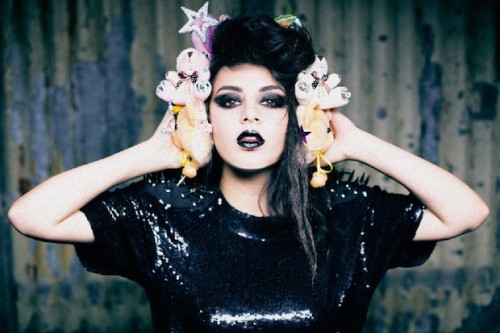 A Dipset Trance Party • Alec Empire Mashup • A Lull • Amon Tobin – Calculate • Avaritia • Beth Jeans Houghton & The Hooves Of Destiny – Dodecahedron • Blood Orange – Sutphin Boulevard • Bourbonese Qualk • Boyd Rice Iconoclast film review • Burial Hex • Catherines Cathedral: Tortured • Charli XCX • CYBER JAM MAYHEM WITH ZOOG Pt. 1 • Elekseveneks (bandcamp) • Emika • Feedback Monitor • First Aid 4 Souls • Fractional – Blood • happymagicsunshine mixtapes • Headphone Commute • Hideous Men – Sirens • highpark mixtapes • How Music Travels: Map Documents The Evolution Of Dance Music • Ikue Mori – Bhima Swarga • indian giver yes • Johan Ess • Lee Noble: Our Star, the Sun • Loli Ripe: Dirty Buzz • M△S▴C△RA (Mascara) • Micro-Genre Mood Swings pt.1 • Niveau Zero • Nonuk • Paris: Streetlights • Progress Productions • Psybonsai • Return to Khaf'ji • Rock noir • RxRy: Alpha • Salem: Till the World Ends • Scoreahit: Live Predictions • Stripmall Architecture • The best album of 2010 • Teehn Bwitches • Top 10 songs of 2011 (Rosequartz) • Top 30 goth singles • Transcendent Sensory Walls of Sound • Urushi Musical Interface • Valis: Exigesis • WEIRDMAGIC music • WITCH HOUSE // CHILL WAVE // NAME GENERATOR • Xorzyzt • Yohio
TECH & SCIENCE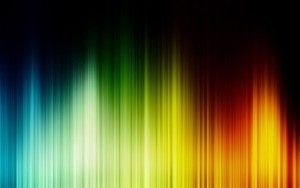 3D Printers Will Build Circuit Boards 'In 2 Years' • 3D Printing with Bone Meal • 9 Crowdfunding Websites to Help You Change the World • 10 Sex Robots Who Kill • Acceler8or • A Formula that Explains why We Won't Invest in Preventing an Asteroid Collision • 'Angelina' creates computer games, is a computer herself • A Pill that Stops Stress in Your Brain Before You Feel It • Are We Surrounded by Dyson Spheres? • Audiotool • Beautiful visualisation tool transforms maps into works of art • Become a Tron snowboarder with this full-body LED snowsuit • Blaba • Bxfr • Carbon nanotubes could be hiding bits of the universe • Cosmic Commodities: How much is a new planet worth? • District 9 has supercharged African science fiction movies • DIY Biosynthesis of Insulin and Thyroxine – Disaster Resilience and Personal Biotech • 'DIY drugstores' in development by Glasgow University researchers • Electronic gloves turn any surface into a piano • Even a little meditation can change the structure of your brain • Feds shutter online narcotics store that used TOR to hide its tracks • Follow People If You Like Their Music • Fugu: Procedural Geometry with Lua • Galaxies all grew more violent, when they became "teenagers" • How Safely Can You Practice DIY Drugs • Human Skin as a Touchscreen Interface • Jaron Lanier's Virtual Reality Future • Labchirp • Mouseflow • Mymusichabits • One-click, in-browser MP3 recording and hosting • Paris Airport Gets Holographic Boarding Agents • Scientists Teleport Schrödinger's Cat • Simplynoise • Slime Mold and Highways Grow in the Exact Same Way • Steal your face: realtime face substitution • Stencyl • Synapse for Kinect • Synesthesia and Evolution • Tastebuds.fm • The Human Brain Changes Its Own Behavior with Its Electric Field • Thinkism • Tibetan singing bowls give up their chaotic secrets • Tools of Tradecraft: The CIA's Historic Spy Kit • Train Yourself to See Impossible Colors • Turn Your Android into a Hotspot Without Your Carrier Knowing • Ultrasonic speakers create sound where you want it, nowhere else • University of Birmingham researchers succeed in cloaking a paperclip • We Can Encrypt Secret Messages in Opal • What Flavor is This Shape? • What really causes Morgellons, the disease that makes colored fibers grow out of your body? • Why doesn't the field of psychology have a unifying theory — and where can it get one? • Wordle + 7 Free Word Cloud Generators • World's most powerful handheld laser can mess with satellites • Why has synesthesia survived throughout human evolutionary history?
VIDEO

about HIMA
•
Abused Room : D⚡I
•
Captain Beefheart Documentary
•
Compressed 02
•
Edge of Dawn – Lucid Dreams (music video)
•
First footage from JODOROWSKY'S DUNE will convert you to the cult of Dune
•
Freiheit reel 2008
•
HECQ – Else (intro)
•
Jason Silva's Captivating Videos Deliver a Dose of 'Techno-Optimism'
•
Industrial Culture Handbook: The Movie
•
I Dream of Wires: The Modular Synthesizer Documentary
•
Kowloon Walled City Documentary
•
Pioneer One
•
Omega Shell
•
Radio Free Albemuth trailer
•
Raum Zeit by Subdream in 2011 (music video, tribute to Benoit Mandelbrot
•
Researcher's Video Shows Secret Software on Millions of Phones Logging Everything
•
RZA drops the science in animated pilot for BOBBY DIGITAL
•
Salad Fingers 9: Letter
•
See (and Hear) the Space Shuttle Launch Like Never Before
•
The 1986 infomercial for the Neuromancer movie that never was
•
The 3rd Letter
•
The Day the World Went Away
•
The Social Web of Things
•
The Source (Japanese cyberpunk short)
•
This is Not My Life
•
Thought of You
•
Umshini Wam by Die Antwoord
•
V‡S kULt /// TREE OF THE SOUL
•
Warren Ellis> Captured Ghosts (the documentary)
•
Watch a Crazed Fake Russian Taze, Shoot, and Pepper Spray His Biggest Fan
•
Welcome to Hoxford, the fan film
•
Xenogenesis (James Cameron's first movie)
WTF
A Gonzo Futurist Manifesto • Alec Empire: Restart the Riot • A legjobb phó Budapesten • Alejandro Jodorowsky • Anxiety Cat • A Transhumanist Manifesto • Bioart Project Seeks to Extract, Copy and Spread William S. Burroughs's DNA – From a Preserved Turd • Blam Blam Fever • Blue Jam • Blue Verbal Data Feed • Bucket of Cow Eyes • Buzzfeed • Café OTO • Color Quiz • Cthulhu Sex Toys • Custom built lightcycle • Douglas Rushkoff's ADD • Eguchi Aimi • Elaborate televised prank on Belgium's terrible phone company • Electronic Taoist Deities Now Accepting Prayers in Hong Kong • FM3 • Gottfried Helnwein • Gundam Mecha Modded into Young Cute Girls • How the Antikythera Mechanism worked – with Lego! • How to Build a Computer Model of God • HR Guide • Hypnotoad • Insanity puppy • Installing magnets into fingertips • Julie Watai • Jung Preference Exploration Personality Test • Kim Jong-Il Looking at Things • Lady Zhiva Void Girl • Marbled Tea Eggs • milk-sockets • Permanent TAZs by Hakim Bey • Phó – illatos csoda a panelban • Popular Chinese-language internet terms, expressions, acronyms, or slang • Regionális sztereotípiák (Peking) • Rock Chopper (bamboo bicycle) • Secrets of a Mind Gamer • Steven Cook's Alternity • Stop Writing On The Internet To Make People Love You • swaptv's (i really dunno what that is) • Tasteologie • The Future is Japanese • The Korean Subway to Nowhere • The World of Japanese Cyberpunk Cinema • Travis Louie's Magic Soup • Unidentified teenage boy emerges from forest • Well, precisely • Zef