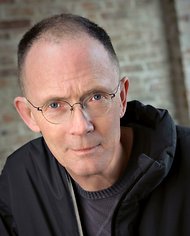 William Gibson's new book is available for pre-order on Amazon. Release date? January 3, 2012. Surprised? Probably as much as I was. According to Amazon,
(…) Gibson has been sought out by widely varying publications for his insights into contemporary culture. (…) These essays and articles have never been collected-until now. Some have never appeared in print at all. In addition, Distrust That Particular Flavor includes journalism from small publishers, online sources, and magazines no longer in existence. This volume will be essential reading for any lover of William Gibson's novels. Distrust That Particular Flavor offers readers a privileged view into the mind of a writer whose thinking has shaped not only a generation of writers but our entire culture.
Distrust That Particular Flavor on Amazon, recommended by Kolosthemanwithoutfacebookvia newyorktimes.