With the promise of Neuromancer closest to the movie screens (and the eyes of vengeful afficionados) since its inception in 1984, we've taken the liberty of doing a little wishful Gedankenexperiment on the actors and actresses likely to find their to the Neuromancer castlist. Technoccult! Machete Girl! Access to Arasaka! Grinding.be! Quiet Earth! And more!

Those with words of wisdom: Klint Finley of technoccult.com (possibly a leader of a few not so sleeping Invisibles cells), Matt Joyce of the up-and-coming Machete Girl cyberpunk mag, Rob of Access to Arasaka, seminal ambient/glitch project on Tympanik Audio (and his new album Geosynchron is out, get it now!), science geek and altculture maker Anabelle Cat, cyberpunk afficionado Corey Transceiverfreq and M1k3y, editor at grinding.be. And myself. Cameo appearances: Örkény Ajkay, Hungarian translator of Neuromancer and the bandits of the Quiet Earth movie site. And if you're posting your five cents to the comments, then yeah, yours truly as well.
Before leaving you with what he had in our minds, here's an oldschool pitch video for Neuromancer, amazing in its obscurity and oldschoolness!: Before the 2010 Neuromancer film adaptation announcement, before the various attempts in the mid and late 90s, there was this obscure independent adaptation — as ill-fated as the rest, unfortunately. It is too bad, seeing who is backing it; they obviously are tapping into the young Gibson's occult side, which has been massively underrepresented.
And what the loa whisper us: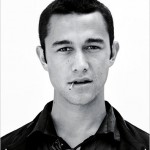 [CASE]
Klint: Joseph Gordon-Levitt Anabelle Cat: I love Cillian Murphy-superb choice and Joseph Gordon-Levitt Matt: An Unknown Rob: As for Case, the only person even slightly close to the target age that I feel could pull it off would be Joseph Gordon-Levitt. I think a lot of that has to do with his role in Brick, which was seriously perfect. M1k3y: Ryan Gosling as Case, if only to see him cyberpunk'd up. But mostly because he's talented as shit.
Majority verdict? Joseph Gordon-Levitt.
[RATZ]
Klint: Lance Reddick Rob: Ratz… that one's hard. I keep thinking of Michael Shamus Wiles, due to his bartender role in Fight Club. Maybe if he can pull off a good accent…
[LINDA]
Klint: Sasha Grey Damage: Mélanie Thierry Rob: Linda Lee should be played by Paris Hilton, just because I'd love to watch her die.
Verdict? Someone young, hot and quite insecure (sorry, ladies).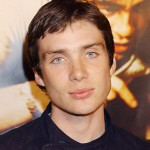 [JULIUS DEANE]
Klint: Cillian Murphy Anabelle Cat: I love Cillian Murphy-superb choice and Joseph Gordon-Levitt. Damage: Cillian could play a psychotic character like Riviera so much better just because of his eyes alone! Thinking about David Hewlett, he's been in Natali's every film – he's pretty much of a fence-like character to me, either Deane or The Finn..
Majority verdict? Cillian Murphy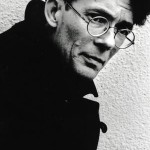 [WAGE/WINTERMUTE]
Klint: William Gibson (alternately, Peter Weller) M1k3y: and featuring William Gibson himself as the Voice of Wintermute
Majority verdict? William Gibson. (That was easy.)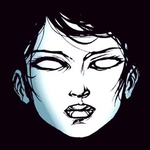 [MOLLY]
Klint: I was happy with the idea of Milla Jovovich, but a lot of people weren't. *Shrugs* Anabelle Cat: I disagree with Milla she is overused on these video game films. Sorry, but someone fresh for ex-Olivia Wilde(Tron Legacy, Quorra) Matt: Carey Mulligan or Alexa Davalos Damage: wondering about Elodie Yung Corey: That being said, since Gibson has cited Chrissie Hynde on the cover of The Pretenders self-titled album (pic included) as his inspiration for Molly I'd like the character to stick to that aesthetically. Rob: As for Molly Millions, no one can play her. There is no one alive sexy and bad-ass enough to play her. And anyone that says "Megan Fox" should be punched in the throat. M1k3y: Jessica Alba as Molly Millions. The role she was cloned to play.
Verdict? A lady of quintessential sexiness, bravado and the will to gut anyone right on spot. And obviously, small and firm tits for the sex scene. (Hahaha. No.)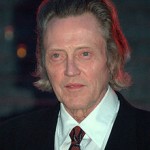 [ARMITAGE]
Klint: Michael Ironside was born for this role, but he might be a little old for it now. Maybe Viggo Mortensen instead. I've seen Brian Cox suggested, and he'd be a good choice as well. Giancarlo Esposito could make an interesting Armitage as well. I just hope Bruce Willis doesn't get it. Orkeny: am quite sure that Tchéky Karyo would be the very best (unless you'd prefer Sean Bean for some reason) Matt: Christopher Walken, and: Tchéky Karyo is by far my most fav actor of all time. He must be in this movie! Thomas Kretschmann might also be a good choice. Rob: For Armitage, I would love to see Daniel Craig take a stab at it. QuietEarth: I keep thinking we should have unknown actors so they don't overshadow the genius that is Neuromancer.. Then I think Christopher Walken for Armitage..
Majority verdict? None, but Christopher Walken is heading there.
[THE FINN]
Klint: Rutger Hauer Damage: David Hewlett Rob: The Finn would definitely be Timothy Spall, given how Finn-like he looked in the Harry Potter movies.
Verdict? None, surprisingly. (Noone said De Vito, though.)
[LUPUS YONDERBOY]
Rob: Lupus Yonderboy… hell, can I play him?? Damage: How about Keith Flint from The Prodigy?
[RIVIERA]
Klint: Vincent Gallo Anabelle Cat: Ooh, Tom Waits-Riviera Damage: Come to think of it, Cillian Murphy would be way better for Riviera IMHO Matt: In-Time was such a bad film i don't know if i can watch Cillian Murphy again after that…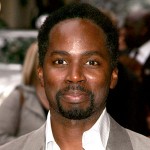 [MAELCUM]
Klint: Harold Perrineau Damage: Hell yes.
Powerverdict?: Harold Perrineau it is, then!
[AEROL]
Klint: Adewale Akinnuoye-Agbaje Rob: I want either Aerol or Maelcum to be that guy from The Fifth Element that was all, "gimme some heat here, man!" during the take-off montage. That guy is awesome.
[VOICE OF THE DIXIE FLATLINE]
Klint: Bruce Sterling Damage: Stephen Russell. Or a HAL-soundalike.
[CATH]
Klint: Krysten Ritter Damage: As for Cath – how about Samantha Morton? Matt: hells no @ Samantha Morton! That also goes for Olivia Wilde…
[BRUCE]
Klint:Aaron Paul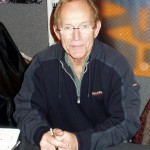 [ASHPOOL]
Klint: Lance Henriksen Orkeny: second that! Damage: So much agreed.
Powerverdict: Lance Henriksen it is, then!
[3JANE]
Klint: Aubrey Plaza Damage: Noomi Rapace Rob: Rie Rasmussen should be Lady 3Jane, because I adore her.
[HIDEO]
Klint: Lee Byung-hun Damage: I'd put my five cents on Wu Jing.
[NEUROMANCER]
Klint: ??? (I'm not really up on my Brazilian child actors…)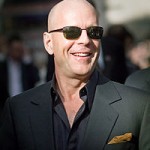 And where is Bruce Willis? Liv Tyler? Hayden Christensen? The upcoming months will obviously tell us more – if you're interested in the new bunch of info about the movie and its related game project that's been unveiled recently by Quiet Earth, click here. Or hit the commentbox and tell us about your ideas (or mail them to me at planetdamage at gmail), I'll be happy to add them!