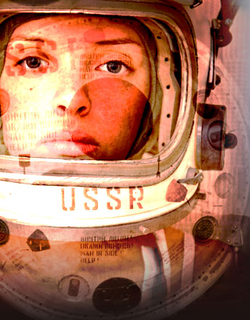 Pioneer One is the latest project from Josh Bernhard and Bracey Smith whose previous indie feature The Lionshare, became VODO's biggest success to date with over 450,000 downloads since its release. The success of the project inspired the writer/director duo to develop this quality drama in collaboration with VODO and its distribution partners. With a successful distribution of the pilot they're hunting for the donors and sponsors that will make the continuation of the show possible.
The show's pilot was shot for just $6000, raised through the micro-funding platform Kickstarter. "This production was possible due in no small part to the willingness of talented, professional people working for free," explains Bernhard. "From actors to composers, they did this because they believed in the project and wanted to see it happen.The production was a journey in and of itself. Check out the video blogs that were posted to the web that tell the story from script to finished episode": vimeo.com/channels/pioneerone. (pioneer one @ vodo.net, via warrenellis.com)
SYNOPSIS
An object in the sky spreads radiation over North America. Fearing terrorism, U.S. Homeland Security agents are dispatched to investigate and contain the damage. What they discover will have implications for the entire world.