We need space but we're no longer bound by static, locally defined place. Spooky, is it not, like the way Desolation Jones talks about how cities are nowadays made to traverse them, not living in them, luxury flats the colour of airports. This is the second part of the thesis I wrote on the role of bodies in the works of William Gibson and here's the second part about cyberspace, something I called The approximation of location. Click here for the first part, click more for more. (woot.)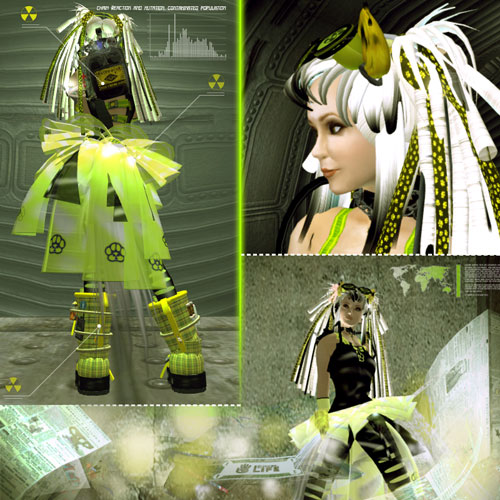 2.2 THE APPROXIMATION OF LOCATION
Digital technology is a language in which we – for the first time – have the possibility of manipulating, controlling and having responsibility over language to create the references we want. By controlling and manipulating it we create a location, even if it lacks any "real-life" spatial settings – a location that lives a life of its own, with its details, peculiarities, a place that doesn't allow external breathing, it's captured, approximated – and we're captured within. Cyberspace is the result of what once seemed an impossibility: the creation of space in the electronic frame. The creators of [im]possibilities make up a perceptual understanding complete with physical experience and comprehension. This phenomena translates into an awareness of how images function on various levels of the communication scale, creating an architecture that does not only put forward prospects for viewing, but most of all creates spaces with which the images interfere, so as to gain their own topology in loco. Space is still a necessary place, but architecture is no longer bound by the static conditions of locally defined place, but as architecture in data space, as it is shown by its most famous representation in Neuromancer:
Cyberspace. A consensual hallucination experienced daily by billions of legitimate operators, in every nation, by children being taught mathematical concepts… A graphic representation of data abstracted from the banks of every computer in the human system. Unthinkable complexity. Lines of light ranged in the nonspace of the mind, clusters and constellations of data. Like city lights, receding… [67]
Jorge Luis Borges in a short story ("The Aleph", 1949) evokes an image of something called the Aleph. According to his definiton, "..an Aleph is one of the points in space that contains all other points […] ..the only place on earth where all places are – seen from every angle, each standing clear, without any confusion or blending" [Borges, online]. This contention does not stand far from the Barlowian quoditian and vague idea of cyberspace, "the place where you are when making a phone call". Borges' revelations further clarify this, "..I saw millions of acts both delightful and awful; not one of them occupied the same point in space, without overlapping or transparency. What my eyes beheld was simultaneous, but what I shall now write down will be successive, because language is successive." [Borges, online]
In Gibson's brief description of the c-landscape,
..and flowed, flowered for him, fluid neon origami trick, the unfolding of his distanceless home, his country, transparent 3D chessboard extending to infinity. Inner eye opening to the stepped scarlet pyramid of the Eastern Seaboard Fission Authority burning beyond the green cubes of Mitsubishi Bank of America, and high and very far away he saw the spiral arms of military systems, forever beyond his reach. [Gibson, Neuromancer 69]
perceiveable is the notion of implacement applied to cyberspace, a further representation of united components of the "natural world" and the "generated world". If we perceive images and building blocks, like spiral arms, chessboards and pyramids realities of space that create the environment, their presence and participation will contribute to the creation of spatiality.
The counterbalance of perceived constraints in corporeal society and the envisioned freedom of an electric self raises questions about how physical reality is valued in relation to its virtual counterpart. VR enthusiasts sometimes speak of VR as an alternative to the physical world, a place where constraints can be overcome and new freedoms can be discovered. On one level, this is classic techno-rhetoric. New technology always promises more. For some, VR suggests that electronic identity offers something greater or more fulfilling than bodily existence. As Case says in Neuromancer: "The body is meat". For Case, jacking into cyberspace is a life-enhancing experience that is more meaningful than being in his body. In cyberspace, Case, a marginal figure in real life, displays a cunning intelligence in breaking through barriers to crack information codes, and he shows considerable courage in maneuvering his way through a cascade of intrusion countermeasure electronics. In a world of collapsed boundaries between the artificial and the real, the symbolic world of the net becomes for Case a more intense and expansive reality than his corporeal one.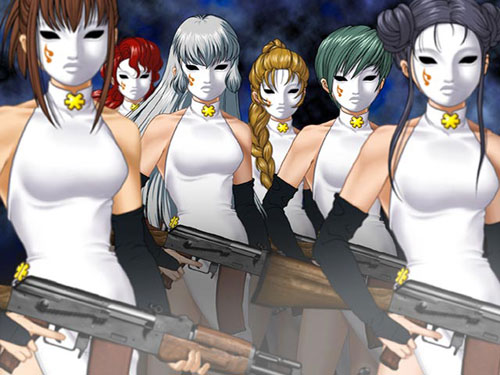 Neuromancer offers us a scenario in a world where the real is no longer a point of reference. Being is convertible into infinite forms, and values of identity are constituted primarily through the manipulation of technology. The materials which constitute the substance of design have already gone through so many transformations that their essential nature is no longer evident. Cyberspace is a simulacrum, standing on its own as a copy without the real model, its relation to the old model of old materials and ideals is so attenuated that it can no longer properly be called a model.
In addition, cyberspace constructs – data constructs organized in the shape of real-life architectural constructs are both immanent [containing and hiding something, protected with passwords and/or ICE mechanisms] and imminent [reflecting their inner essence]. Cyberspace is then realized through this bi-polarity in the totalizing memory [which is superior, since it is equipped with the interface which interprets the world and reacts accordingly]. We're facing a generative structure that doesn't get organized around a centering axis but is actually spread in all directions. It is the real Baudrillardian simulation, the substitution of signs of the real for the real. Cyberspace constructs and the very fabric of c-space itself stands for nothing but itself and refers only to other signs. They are of course grounded by the gravitational pull of contextual meanings but without them component images run together, dissolve and become interchangeable.
It is obvious that the age of ideologies is gone, we're participants of a paradigm shift of electronic transformation which is first envisioned in the cyberpunk scene in Neuromancer. We have [both in the Gibsonian setting and in real life] a society of intense information, instead of one that is of intense energy exchange. [Nagy 38] The possibilities and new concepts which are introduced by the electronic [re-]production and sharing of data changes not only society but our frame of mind as well. Leibniz's concept of space which is abstracted from matter by the mind to explain simultaneity and the displacement of matter is no longer working. Cyberspace expands the concept of space through its reductionist environment where everything is reduced to icons, binary codes, height and depth and perpendicularity. It exists independently from what is visible, conceptually embedded in an intelligent mechanism. Cyberspace is spatially transparent, in which physical and electronic realities overlap, in which realities can be constructed, observed and experienced. It is the union of seven "co"s, namely: co-existance, communion, communication, cohesion, continuity, compensation and concept[uality].
Foucault calls these kinds of space "heterotopias" [contrasted with "utopias"] which are nearly always described as highly political and primarily social spaces designed within the constraints of a well-meaning tyrant's imagination, and which do not exist.] Heterotopias are textured spaces that exist in the real world, differentiated social spaces, similar to the cinema, where several contradictory social spaces are juxtaposed in a single real space.
As for the aspects of reality in his definition, they match the Gibsonian cyberspace perfectly, namely, heterotropias exist outside all places and yet they are localizable; they create a space of illusion to show that space is illusory.
All these features and characteristics of cyberspace imply a certain presence of a particular atmosphere and the body's power responding to it. The implied framework is defied by Michael Clynes, one of the forefathers and creators of the "cyborgs" of the 20th century. He says that humanity lives in a "real virtual reality" given to us by our senses. According to him there are no colors, sounds or smells as our brains create the sensory world. "When you see anything", Clynes affirms, "you see it out in space, even though the light touches your retina. […] when you hear a sound coming, you don't feel it normally at your eardrum, unlike when your body is touched. Evolution has figured out a projected virtual reality, that your brain creates for you." [Gray 52]
This problem of reality in reality in (or over) reality is reflected in several key scenes in the Sprawl trilogy, the continuous harassment of actors [Case, Bobby Quine] hi-jacked from their own reality to a virtual construct [in a virtual construct!], the appearance of allegedly virtual loas in real-life characters, the mere existence of simstim as the greatest entertainment business in the novel's setting all point towards the fragility of the source of experience. Whenever the user jacks into the matrix, he connects to "virtually" countless levels of potential sensory and intellectual experiencing. The priorities of those different levels are supervised by imperatives which instantly redefine power and gender hierarchies.
When, in Count Zero Jaylene Slide grabs Bobby Quine to his own LA flat, a female hacker emerges who has the power to kill all unwanted trespassers in cyberspace, who lives by the entertainment of creating hallucinatory settings in the matrix. The relation to the dark goddess is obvious: she functions as the virtual cold-blooded killer counterpart of Molly Millions' corporeal assassin self. Women are far more powerful with technology than without, and I will elaborate on this in chapter 4.
Summarizing the notion of cyberspace so far, I suggest that it is a game of transmutation that unites location and "non-location", beyond the real and the imagined. In itself it is a multiple spatiality of radical openness, where everything can be found, where the possibility of discovery is endless, where the abstract and the concrete, the real and the imagined, the repetitive and the differential come together. In Mona Lisa Overdrive the cyberspace community itself receives a fatal blow – however infinite and omnipresent the cyberspace seems to be, biotechnology opens up the prospect of forging new personal universes [which is the Aleph, the extract of the data comprising cyberspace, rigged to Count Zero] and the world of loas comes apart from the realm of cyberspace – and at the same time it populates the virtual terrain of human brains. The last fragments of Mona Lisa Overdrive serve as an answer to show what virtuality is like, without human beings.
"'I don't understand,' she said. 'If cyberspace consists of the sum total of data in the human system…'
'Yeah,' the Finn said [..] 'but nobody's talkin' human, see?' [..]
'My own feeling,' Colin said, 'is that it's all so much more amusing, this way…'" [308]
The gradual dissolution of the human factor thus becomes the precondition of the gradually re-interpreted, overlapping and deconstructed cyberworlds. In Neuromancer, the artificial is unbounded by any presence outside it. Gibson's characters have no grounding in the real, they are constructed of motives and impulses that are facilitated by the manipulation of artificial products. While some characters are more human than others, none possess any inherent resistance to the incursion of the artificial in their bodies or their lives and some, like Wintermute (an Artificial Intelligence that intervenes in social life) are totally artificial. Part of the fascination with Neuromancer outside the cyberpunk scene is Gibson's portrayal of a world in which the artificial is dominant and where the ability to manipulate it is the most potent human activity.