The London Eye – a fantastic place, mostly because of Café Manga, the motherfuckingly awesomest Dalí exhibition (really restored my faith in spoken word and the classic piano sound) and the fact that we sort of managed to hack the hourlong queues, getting through in ten minutes' time. Will have mid-air pics later on of the pods, need to send memo to engineer guys to add Brian Eno-esque ambient background.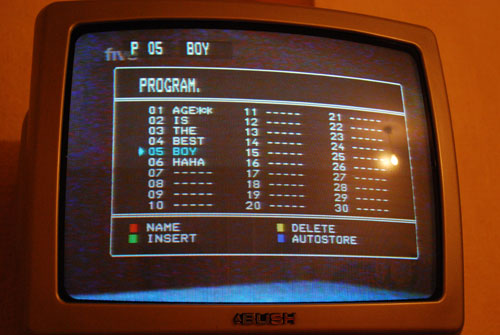 The moment when you realize that you really, really have five channels in the Paki neighbourhood and HAHA gives you a decent flavour of monochrome lullaby.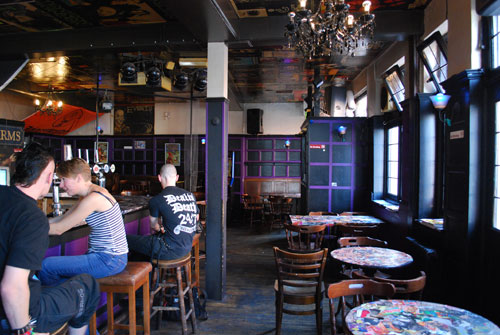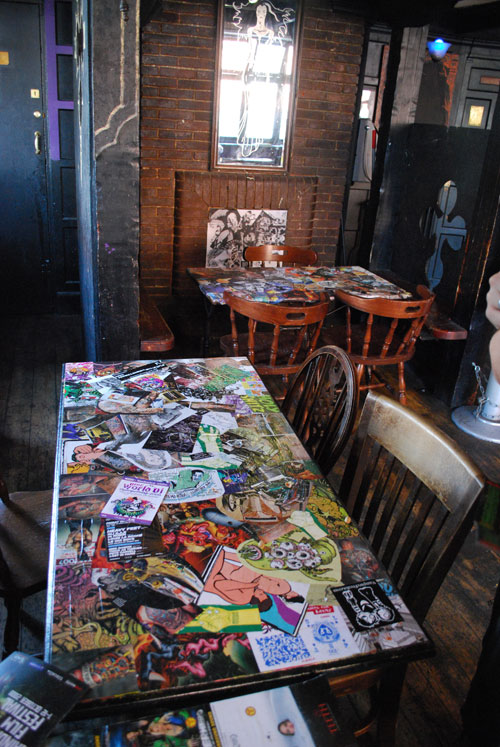 The Dev, right on the back corner towards Camden Market – also the moment when you realize that Goths are the same everyone. If you don't look like them and they don't recognize you, you're just street gomi. Sounds awful, doesn't it. Nah, seriously, nice vibe.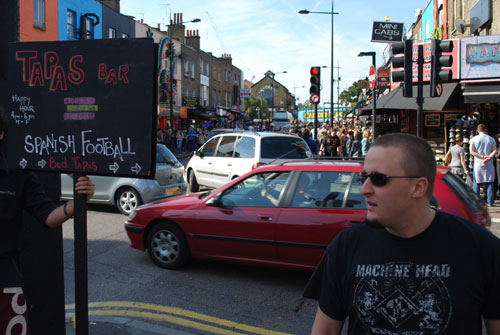 Featuring Drew, vocalist of New Project – too bad Claire's not visibly around, she's possibly getting a seventeenth pair of stiletto heels. Drew, man, if you read this, we owe you one big time :)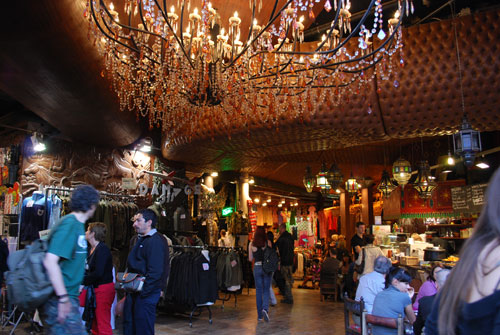 Interior of Camden Market, lack of rain, excess of Thai, in the triangle of Damage 311, Hexagon and some Chinese vendors who were hellbent on the idea that I'd need to buy samurai tees. No samurai tees.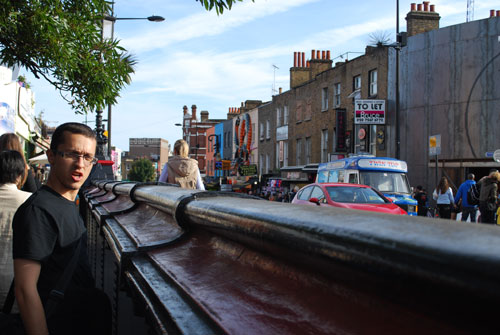 Moi, at the Market, just minutes after FSOL Papua New Guinea from a green coffee shop sent me into sweet sobbing.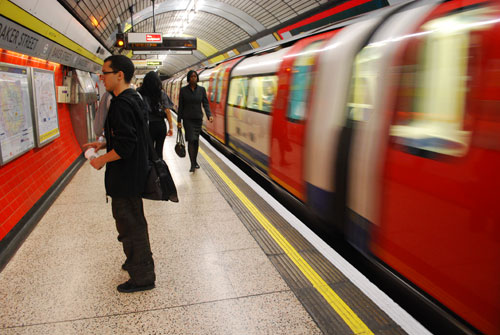 Typical scene. Maps, coffee and things going blurry. Especially after Zen Revolution. But I'll tell you more about that anyways.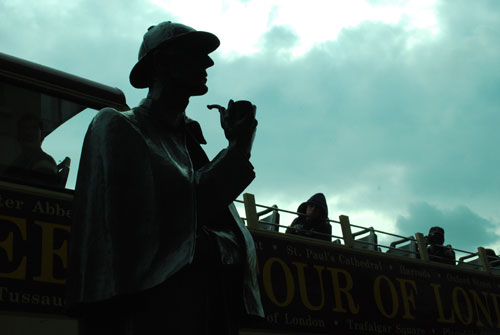 Seriously.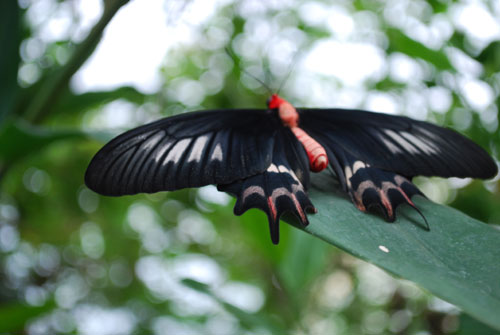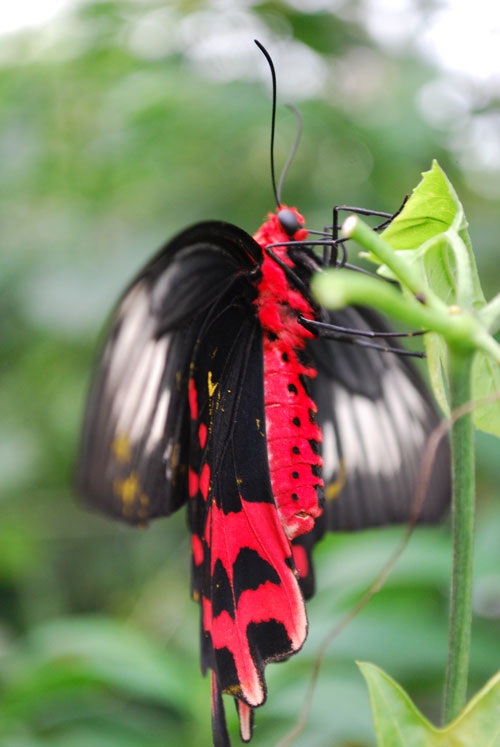 A piece of organic aesthetics of doom and also, DOOM. Lovely, Brain's gone unwired. Will post more pics later.