Watch these images carefully, as they deliver traces of glory, cyberpunk bravado and unholy, sizzling sperm of Richard D. James.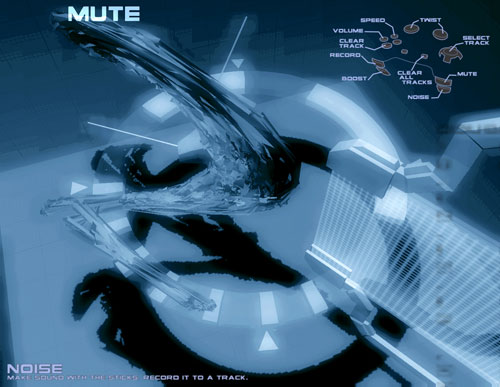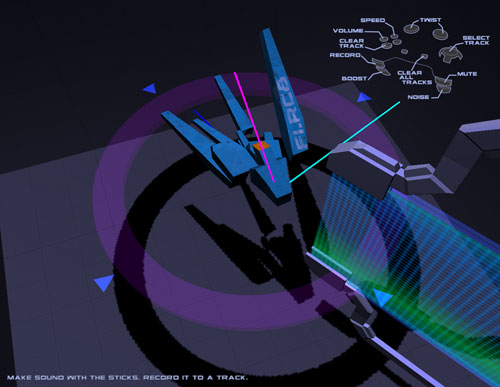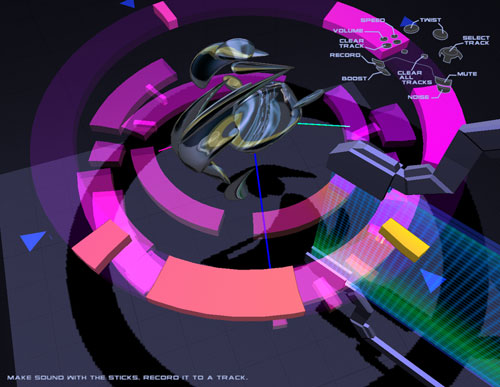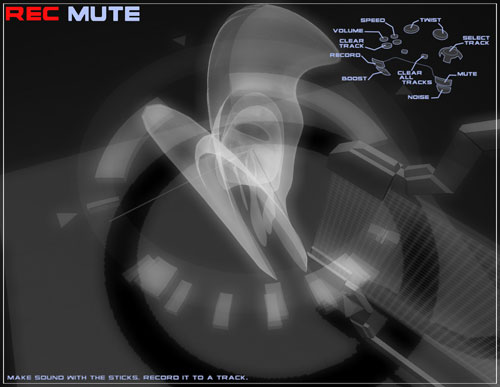 And that's a music-making software alright. FIJUU2, the brainchild of Julian Oliver and another guy named pix, features six unique instruments that you sculpt with PS2 gamepads. (Because, as Oliver will neatly tell us in a video embedded below, PS2 gamepads are pretty much like guitars.) The spinning rings on the images (well, more like in the videos) are the tracks, the sexily weird 3D shapes are the instruments.
The project was all opensource, you can download the source code from the project website and run on your Linux box. I think I'm soon off to install Ubuntu (what to install?) and buy a devilish gamepad. Above, a four-minutes long demo of Fijuu2 in action. Below, a documentary of Cybersonica & Encompass Sonic Art Exhibition (London, 2006) where the system was shown to the public to massive appraisal.