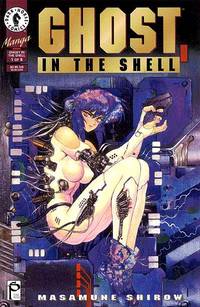 Google Trends is a tricky little bastard. It tells us the Philippines are the most interested in God, bukkake is common as bread in Italy and cyberpunk is practically dead, even when Hollywood pushes the Neuromancer project through the frontline trenches.
If it wasn't enough for you, cover your eyes, I have something that is very much bordering on wrong. Variety (and right after that, a zillion sites) announced that Steven Spielberg directs a 3D live-action adaptation of Masamune Shirow's Ghost in the Shell with DreamWorks having the rights. The project is penned by newcomer Jamie Moss, whereas one of the producers, Avi Arad, was responsible for the three Spiderman movies, three X-Men movies and the Fantastic Four ones as well. No Japanese crew members announced.
I want to throw a contraceptive nailbomb on the planet.