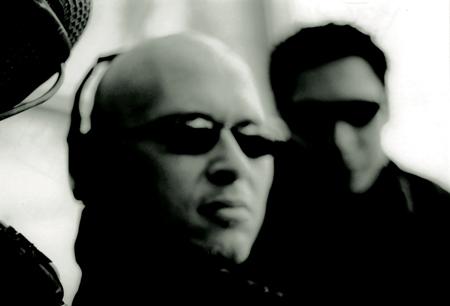 If Syd Mead in the last post was a visual futurist, Toronto's very own Headscan is his musical counterpart. Planetdamage is still a few steps away from starting its own dossiers on cyberpunk musicians (and their related kin) but until we hit it off, here's today's big news: Headscan is out with a new track, Tomorrow Square (full streaming version on MySpace). Impressive, inspiring and immersive, as always, quite on the Haujobb – Clock DVA axis with a twist of neon-lit Chiba on a sad dose of vasopressin. According to what MySpace hints, the new album is TBA 2008. (via razzor)
UPDATE 1: VividFluxury rightly warns all of us that Tomorrow Square has been released two years ago (omfg) on the Re:Connected compilation on Alfa Matrix, which sort of makes me feel uneasy. Arigatou, nevertheless.
UPDATE 2: You can download the full-length track from last.fm.