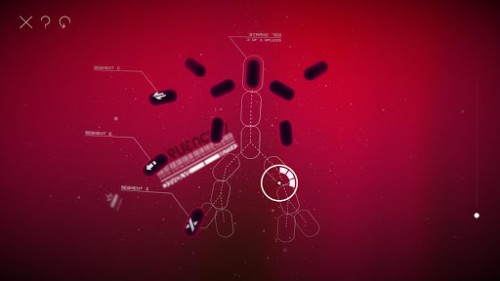 Hey hey neon walkers and glitch babes – haven't you seen a summary of all the cyberpunk-related games on Android? Good, because I haven't, either. Time to change that, then – from virus splicing to implant surgeries, bank hackings to lightcycle grid races, here's a list of 44 abstract, futuristic & cyberpunk Android games that have the Edge. Mostly casual. Mostly.

RACERS
If you don't know Wipeout 2097, the iconic futuristic racer of the nineties that spawned a horde of clones for the years to come, read up on it. First, though, you'll need to watch Fluke's `Atom Bomb` music video. It explains the three Wipeout clones. It also explains why I want to reincarnate as that bassline after I die. Thankfully, we have veins, twisting psychedelic tunnels and lonely city constructs in the snow to run as well.
http://www.youtube.com/watch?v=11Nq6PzY0xA

BLOOD RUNNER
FULL VERSION: 1.49$ • free demo
BY: Flatcoder • WATCH TRAILER
In BloodRunner, you play a miniaturized criminal agent. Over 12 beautiful levels you will explore the human body, control the target host and find your escape! Clive, from "the agency", will be your advisor and sole link to the outside world.


FLASHOUT 3D
FULL VERSION: 2.99$
By: Jujubee • GAMEPLAY
With jaw-dropping graphics, stunning visuals and fast-paced racing action, FLASHOUT 3D brings a new level of fun to the table! It also features a unique interactive equalizer, that analyzes in-game music and accordingly determines, in real-time, what the visual effects look like!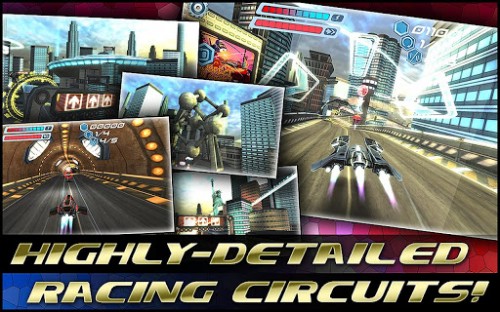 PROTOXIDE: DEATH RACE
FULL VERSION: 0.99$ • free demo
BY: Herocraft • VIDEO REVIEW
Various modes of «Protoxide: Death Race» give you a chance to try yourself in a high-speed competition, or begin a battle on tracks and concentrate on destroying your enemies or investigate the dying world in details, completing a single campaign mode.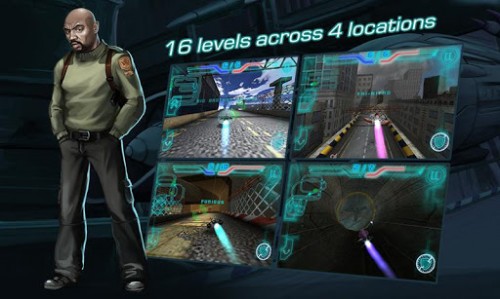 REPULZE
FULL VERSION: 2.99$
BY: Pixelbite • GAMEPLAY VIDEO
This action racer puts you in the seat of experimental Repulze hovercraft working as a test pilot for the Man. Well, the Synthetic Man is more accurate. The Synthetics run the corporations. The corporations run the world. You are way down the food chain getting pushed around to complete their "scientific" challenges. But you'll show 'em…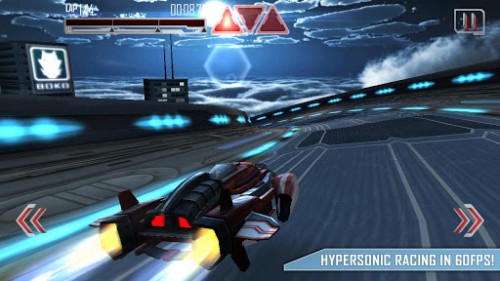 SPEEDX 3D
FULL VERSION: free
BY: Gamelion Studios • EARLY GAMEPLAY VIDEO
SpeedX 3D remastered returns to Android! With over 15 million downloads SpeedX 3D is the most played accelerometer-controlled tunnel racer worldwide!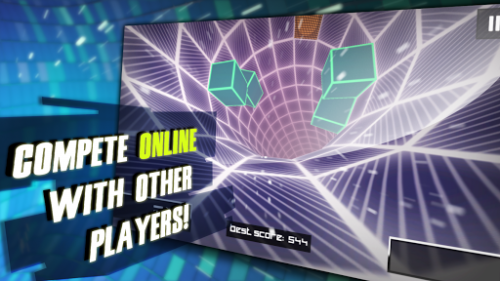 SUPER GRID RUN
FULL VERSION: 1.09$ • free demo
BY: Refresh Creations Ltd • VIDEO
Super Grid Run is a fast-paced simple to pick-up but hard to put-down multi-platform retro action game inspired by Temple Run and Super Hexagon where you must avoid everything coming at you for as long as you can whilst the speed relentlessly increases testing your twitch-gaming skills to the limit!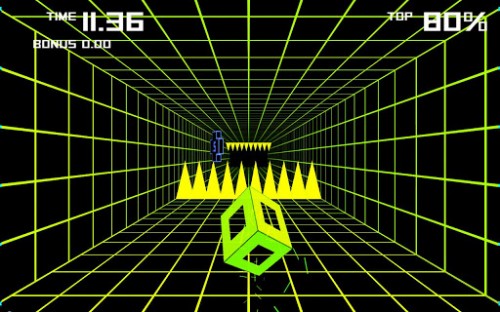 SUPERSONIC HD
FULL VERSION: 0.99$ • free demo
BY: Kuuasema • GAMEPLAY VIDEO
Supersonic is an adrenaline-charged, music-driven 3D ride game. Blaze through radiant neon racing circuits at ever faster speeds, accompanied by electronic beats from Finnish artist collective Kitkaliitto.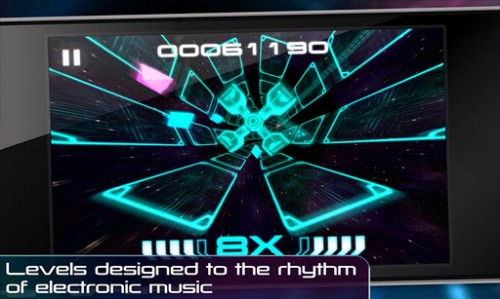 VOXEL RUSH
FULL VERSION: free
BY: Rafal Wilinski • TRAILER
Get ready for extreme challenge! Voxel Rush is accelerometer-controlled extremely fast and endless 3D racing game. Difficulty of game scales with your skill. Warning, game is very addicting. Designed in minimalistic and modern style.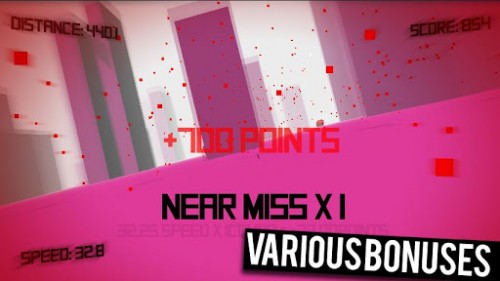 PLANETDAMAGE RECOMMENDS
SpeedX 3D and Voxel Rush. SX3D is procrastination at its best, Tumblr-strength, immersive gameplay, perfect soundtrack, great geometrical visuals and a great string of obstacles getting ever nastier and ever more frustrating. As for Voxel Rush, it's simply pre-Neuromancer war Finnish dataruns under a cloak of snow. High-FPS geometrical action with a level of intensity that constantly pulls you back. Note: both are free!
TRON RACERS
Tron's quite an important film in lots of ways: first visual representation of the cyberspace as gridlines, first representation of a sentient matrix, first Disney sci-fi that didn't suck outright.. but its biggest gift to the world is clearly the lightcycles, first designed by seminal visionary Syd Mead. All the games inspired by Tron focus on the lightcycle aspect – for better or worse.

DEATH TRACK
FULL VERSION: 0.99$ • free demo
BY: Avko Labs • TRAILER
In Death Track you will have an opportunity to control the best motobike ever and use the garage with wide range of upgrades and skills to feel speed potential of the motobike. The atmosphere in Death Track will help you to travel into the future, feel deadly speed and plunge into the world of extreme bends.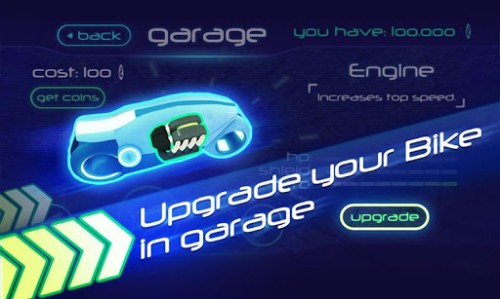 GLTRON
FULL VERSION: free
BY: Chluverman Games • PC GAMEPLAY VIDEO
Android port of the open source glTRON a 3D lightbike racing game. Relive the film as you try and cut off your opponents before they cut you off!!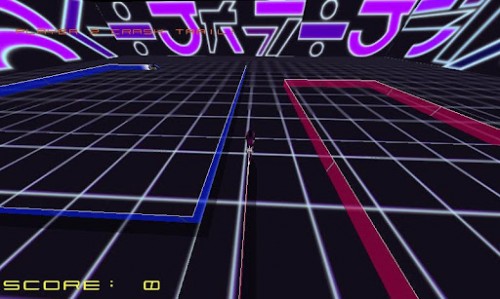 LIGHT RACER 3D
FULL VERSION: 1.99$ • free demo
BY: Battery Powered Games • GAMEPLAY VIDEO
Futuristic motorcycles race to the death in a 3D arena. This is a twitch arcade-style game with full 3D features and effects. Play for speed or try to beat the campaign.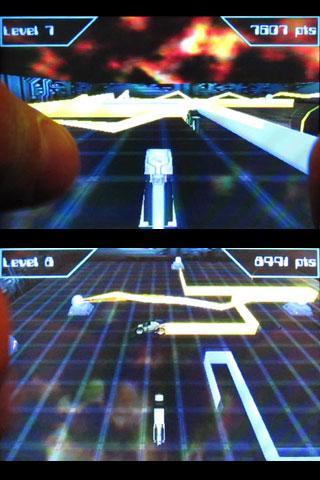 LIGHTSPEEDER
FULL VERSION: free
BY: Rude Boy Games • TRAILER
LightSpeeder delivers an intense adrenaline rush and lets you race and battle high velocity vehicles through magnificent 8-bit environments as you pick up and use numerous power-ups to destroy opposition vehicles in spectacular ways.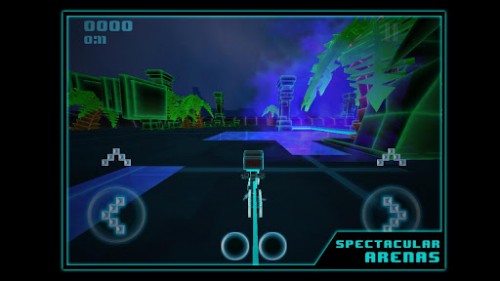 PLANETDAMAGE RECOMMENDS
It's only Lightspeeder that would give you a relatively fun experience in the lightcycle grid business (especially with the previously unheard-of jump feature that would make you able to jump over a lightcycle trail with a 5-sec cooldown). And maybe GLTron, if you're not really into upgrading your bike or relatively fancy visuals, either.
ADVENTURE/RPG
Don't expect Cyberpunk 2020 or Flashback just yet – this is mostly four-character hi-tech lo-life gangland that we're talking with the exception of Tokyo-based ambient/glitch musician Aliceffekt's recent visionary adventure Hiversaires much in the vein of incomprehensible and textless adventure games that you had to figure out on your own. Best ballistic brainfuck ever.

CYBER KNIGHTS RPG
ELITE VERSION: 2.99$ • FULL VERSION: free
By Cory Trese • TRAILER VIDEO
Lead a deadly team of skilled and cybered mercenaries to fight, hack, and infiltrate in the shadows of 2217. As a Cyber Knight you are the elite but expendable urban soldier in the silent wars of cyberpunk future, doing the dirty work of megacorporations, criminal organizations and street gangs in trade.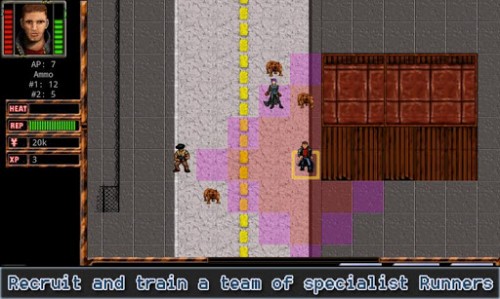 CYBERLORDS ARCOLOGY
FULL VERSION: 1.29$ • free demo
By Handygames • VIDEO TRAILER
Lead your four-man team of augmented cyber-warriors on dangerous infiltration missions. Hack into camera systems and computer terminals, take over security robots and lure enemies into ambushes with mines and sentry guns.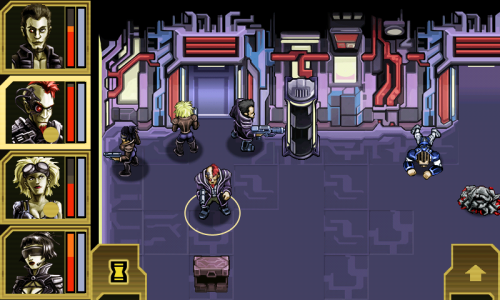 HIVERSAIRES
FULL VERSION: 2.96$
BY: Devine Lu Linvega (aka Aliceffekt) • VIDEO
Hiversaires is a cryptic point & click adventure game in a textless world. Created for adventurers who remember drawing maps to survive, the dark world of Hiversaires features an original Aliceffekt soundtrack to lure you through its entangled corridors.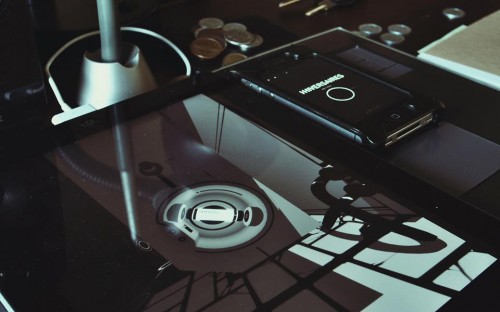 PLANETDAMAGE RECOMMENDS
Hiversaires would be the game of the hour. Aliceffekt made an amazing job with ripping out plots & language, leaving you with an empty playground and a mononchrome monogatari that unfolds in your head and you have to seed it with your own reality. Gorgeous, gorgeous artwork.
ACTION/SHOOTER (NON-ABSTRACT)
I've separated action games by their looks – this first one sporting the more traditional look. And the more traditional gameplay as well.

ALIEN BREED
FULL VERSION: 4.99$
BY: Team 17 • VIDEO REVIEW
Alien Breed is the classic sci-fi, top-down shooter developed by Team17. Launching originally in 1991, Alien Breed has now been remade for Android which can only mean one thing… it's time to turn down the lights, turn up the sounds and encounter Alien Breed again!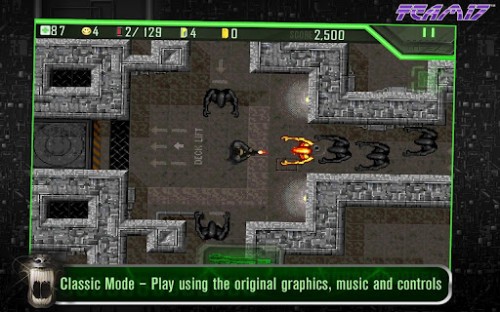 AVP: EVOLUTION
FULL VERSION: 0.99$
BY: Fox Digital Entertainment • GAMEPLAY VIDEO
The deadliest creatures in the universe face off for the first time on your phone and tablet. Play as both the Alien and Predator in this official game brought to you by Angry Mob Games, the creators of PREDATORS™, Guerrilla Bob and Muffin Knight.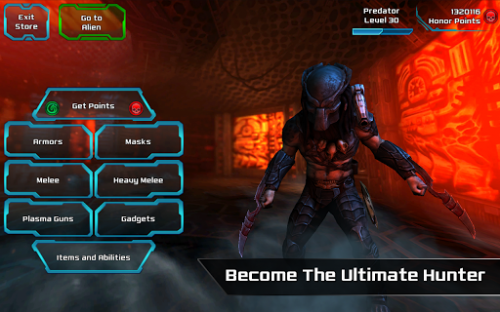 FUTURE SHOOTER
FULL VERSION: 0.99$
BY Dancing Cat Development • VIDEO
Future Shooter is a futuristic arcade side-scrolling shoot-em-up. Select your gang character and blast your way through campaigns!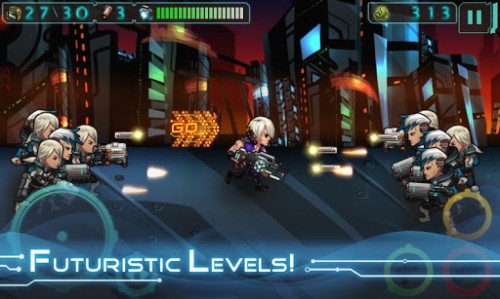 N.O.V.A. 3 – NEAR ORBIT VANGUARD ALLIANCE
FULL VERSION: 6.99$
BY: Gameloft • VIDEO TRAILER
An epic storyline: Humanity finally returns to Earth after years of exile! Fight in 10 immersive levels across the galaxy, from a war-torn Earth to a frozen Volterite city. Multiple weapons and powers: Run, shoot, drive vehicles, and pilot a mech to defeat hordes of enemies.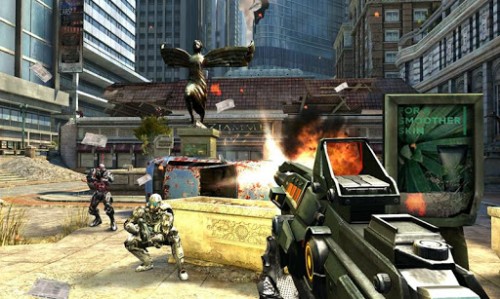 POLARA
FULL VERSION: 0.99$
BY: Hope This Works Games • VIDEO TRAILER
Polara is a new take on the free-runner platformer that incorporates traditional challenging gameplay with color-switching strategy. Utilize color coded speed ramps, launching pads, gravity waves, hex bombs, and energy platforms to survive as you escape the clutches of an evil security system hell bent on destroying all those that oppose.



SPEEDBALL 2 EVOLUTION
FULL VERSION: 2.99$ • free demo
BY: Vivid Games • VIDEO
Speedball 2, The Bitmap Brothers' smash hit, multi-million selling classic futuristic sports game now brings all of its adrenaline pumping thrills to Android for the first time. Set in the near future, Speedball 2 Evolution is a fast paced, brutal fusion of handball and ice hockey where only the fittest and most cunning survive.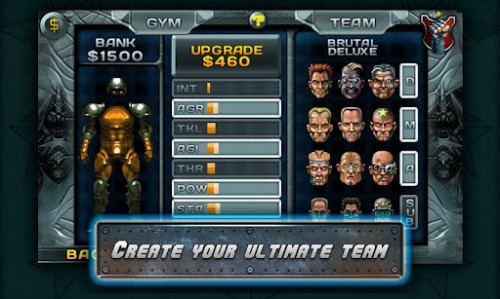 TOTAL RECALL
FULL VERSION: 1.52$
BY: Reliance Games • TRAILER VIDEO
THE OFFICIAL GAME FOR SCI-FI MOVIE THRILLER TOTAL RECALL
Get a break from your mundane life and dive into the thrilling, sci-fi action game designed on the same lines as the fast-paced movie from the house of Sony Pictures.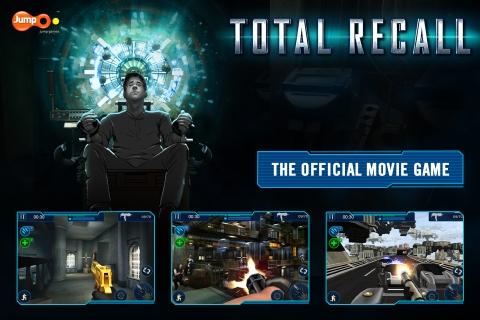 VECTOR
FULL VERSION: 0.99$ • free demo
BY: Nekki • VIDEO TRAILER
Vector is an exciting, arcade-style game featuring you as the exceptional free runner who won't be held down by the system. The game opens with a view into a totalitarian world where freedom and individually is nothing more than a distant dream.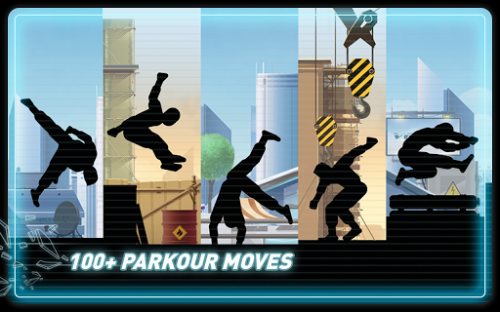 PLANETDAMAGE RECOMMENDS
Speedball 2 Evolution all the way. It's unique, brutal, fast and features a relatively surefire way of enjoying pure action without putting you in self-harm's way – FPS is not a genre to be enjoyed without a WASD+mouse combo. Yeah, prove me otherwise.
ABSTRACT ACTIONERS
Abstract action/shooter games ended up here because I post here whatever I want to their bare geometric structure and core appeals to me a lot and reminds me of the Neuromancer arcade scenes. (Well, anything does but that's a different story.) Also the retro gridlines will appeal to Tron fans, obviously.

CUBE DEFENDER
FULL VERSION: 1.00$ * free demo
BY: Park Posse Games * VIDEO TRAILER
Fast-paced twin stick shoot'em up arcade action with responsive dynamic controls. As the Cube Defender, you'll battle against enemy forces in 3D landscape arenas across five different game modes with three difficulty levels.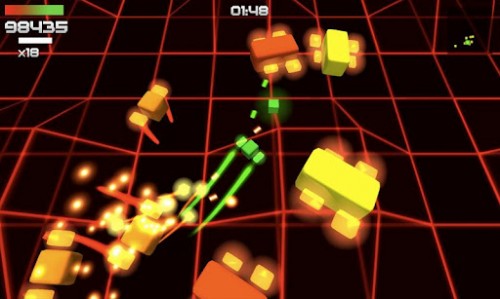 DISKOBOLOS
FULL VERSION: free
BY: Conquering Bytes * VIDEO TRAILER
Diskobolos is a skill-based retro arcade game that sends players on a hunt for the highscore. In order to succeed, players must shoot disks at space bionic insects. Let disks bounce off the arena wall, use game changing items, and black holes to boost your highscore multiplier.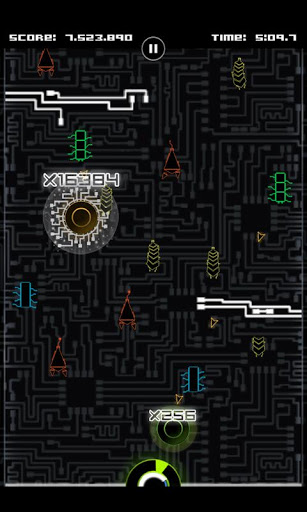 DREAM BEAT
FULL: free
BY: Fantom Digital * VIDEO TRAILER
Can you DREAM the beats of music? Are you a composer+gamer? Move to the Rhythm! Make the Shot! A brand new tackle into the excitement of piano and action gaming through dream like experience.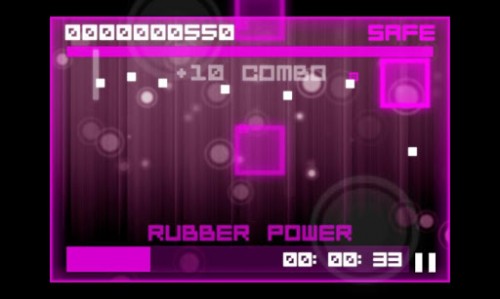 EDGE EXTENDED (+EDGE)
FULL VERSION: 2.99$ * free demo
BY Mobigame * VIDEO
Develop your telekinetic strength by pushing a Cube within a geometric universe. But beware! You are not alone…
EDGE Extended introduces a brand new 3D graphics engine, 48 original levels, 23 unique tunes and new gameplay mechanics. Platforms, enigmas and reflexes combine to make EDGE Extended a rich and comprehensive game. (buy the original Edge here for 2.99$).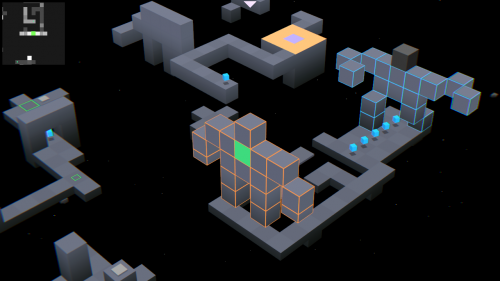 POLYGONE
FULL VERSION: free
BY: Thomas M. Krall * VIDEO TRAILER
Destroy your monochrome enemies by navigating through their missing sides and releasing the color they hold in their center!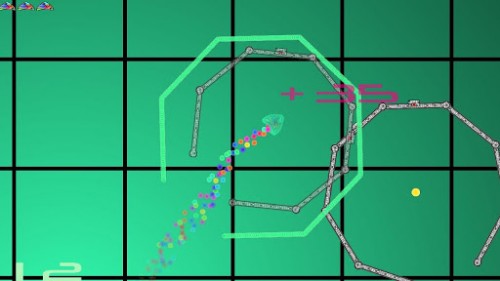 PUK
FULL VERSION: 1.05$
BY: Laser Dog * VIDEO TRAILER
PUK is a fast paced pure action puzzler requiring skill dexterity, nerve and endurance. Pull back and ping to obliterate portals in 1000 unique, quick-fire levels that are endlessly generated and different every time.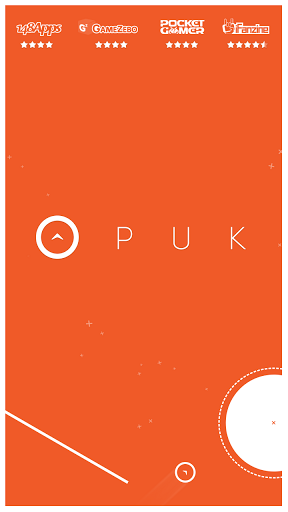 SUPER HEXAGON (& SUPER HEX SECTOR)
FULL VERSION: 2.99$
BY: Terry Cavanagh * VIDEO
"This is the kind of game you're going to pass off to your friends and say, 'You've gotta check this out.' It's dangerously addictive." – IGN, 9/10
Don't want to pay? Here's a free clone: Super Hex Sector.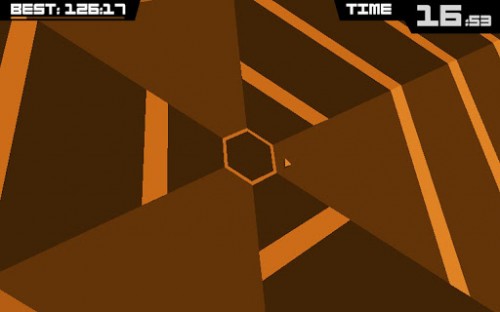 PLANETDAMAGE RECOMMENDS
I'd have a lot more recommendations here – I've put a lot of hours into playing different versions of Edge – so that's quite a keeper. Puk is UI/UX heaven made flesh (well, almost).
BIO
Gene splicing? Virus fiddling? Microbe action? It's all there. Not necessarily biopunk *heartbleed* but the whole representation of data as water/ocean just messed with our brains so much that… you know the rest.

EUFLORIA
FULL VERSION: 4.99$ * free demo
BY: Omni Systems Limited * VIDEO TRAILER
Experience space exploration, conquest, plant growth and bio mechanical evolution. Conquer asteroids in deep space and use their resources to grow and nurture semi-organic plants and creatures to do your bidding.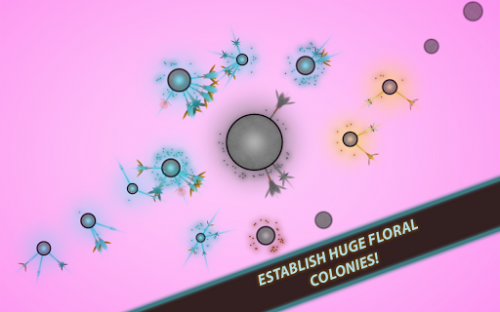 OSMOS
FULL VERSION: 2.99$ * free demo
BY: Hemisphere Games * VIDEO TRAILER
Enter the Darwinian world of a galactic mote. To survive, absorb smaller organisms and grow—but beware of larger predators!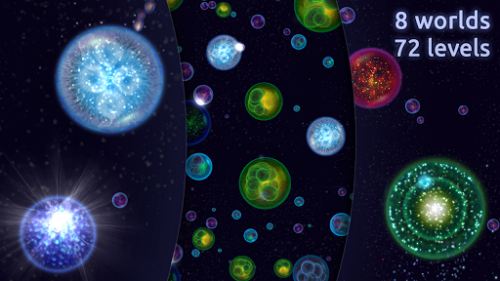 PLAGUE INC.
FULL VERSION: free
BY: Miniclip * VIDEO TRAILER
Your pathogen has just infected 'Patient Zero'. Now you must bring about the end of human history by evolving a deadly, global Plague whilst adapting against everything humanity can do to defend itself.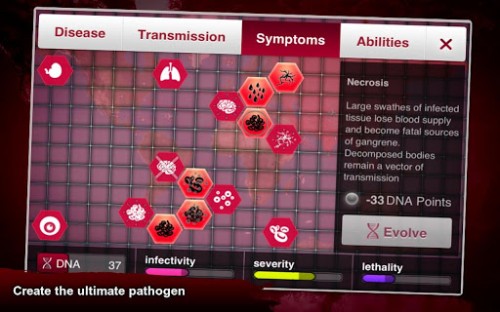 SPLICE
FULL VERSION: 2.99$
BY: Cipher Prime Studios * VIDEO
Immerse yourself in its microbial world and start splicing! Every level ("strand") consists of a number of cells that you will need to rearrange into a target structure in several moves ("splices").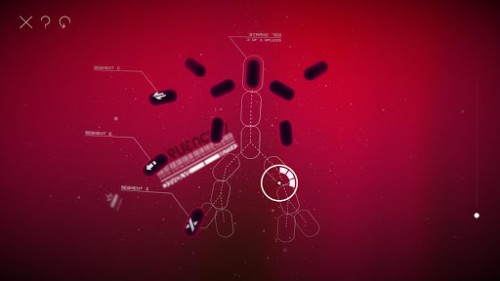 SPOROS
FULL: money
BY: Appxplore Snd Bhd * VIDEO TRAILER
The objective is to light up the cells in each level with a special seed known as the sporos. Players drag pieces onto the board one at a time, arranging them to extend all the way down every row and column. Sporos demands a mix of skill, luck, and logic; in order to succeed.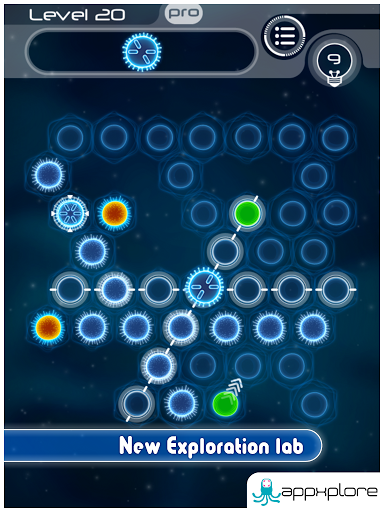 PLANETDAMAGE RECOMMENDS
Plague Inc. and Splice.
PUZZLE/STRATEGY/LOGIC
The miscellanous lot, also known as codebreakers, hackers games, mad simulations and ventures into AR!

ENDGAME: SINGULARITY II
FULL VERSION: free
BY: r6appz * VIDEO
Endgame: Singularity II is a game which simulates the life of a true AI. In the game, you were created by accident, and all who find you will destroy you. Your goals are to survive, grow, learn, and stay hidden while moving from computer to computer.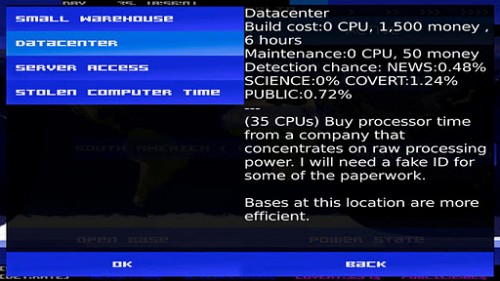 ENIGMA THE CODE BREAKER
FULL VERSION: free
BY: Dark Riddle Studio
The enemy has sent a message to their spies and it is up to you to break the code in time. Enigma is a puzzle game you can tailor to your comfort level. Set the values low for a simple, quick game. Set them high to bedevil you mind. Or anything in between.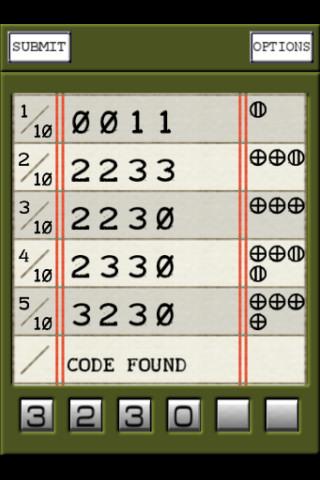 HACKER EVOLUTION
FULL VERSION: free
BY: Exosyphen Studios * VIDEO
Combining elements of action, strategy and puzzles this game is guaranteed to challenge you. Try and hack as many computers as possible in a global network, using various methods and strategies. Bounce your connection through several servers or use viruses to achieve your objective.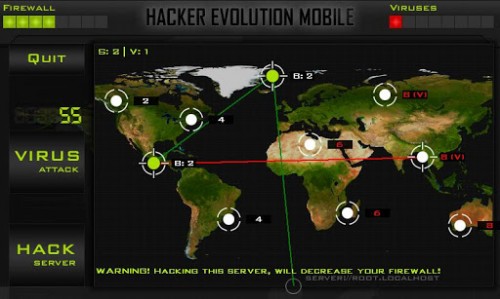 INGRESS
google play store link
BY: Niantic Labs * VIDEO
Ingress transforms the real world into the landscape for a global game of mystery, intrigue, and competition. Our future is at stake. And you must choose a side.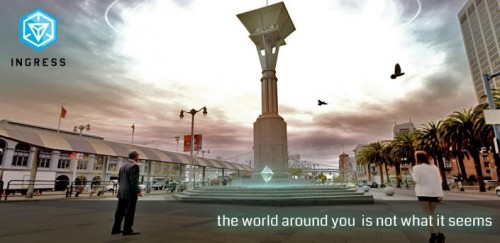 NEUROSHIMA HEX
FULL VERSION: 2.99$ * free demo
BY: Big Daddy's Creations * VIDEO TRAILER
Neuroshima Hex is a fast paced, tactical board game where up to 4 players (human or AI) lead their troops to victory. Every player controls one of the four armies struggling for influence and survival in the world destroyed in a 30 years long war.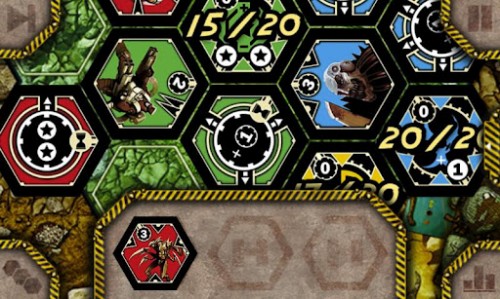 UPLINK
FULL VERSION: 4.99$
BY: Introversion * VIDEO
Now remastered for Android tablets, Uplink plays brilliantly on the mobile format. The touch screen interface elegantly replaces the mouse and all of the original tense and paranoid gameplay is bought straight up to date with this new portable version. Stay mobile, trust nobody, don't get caught.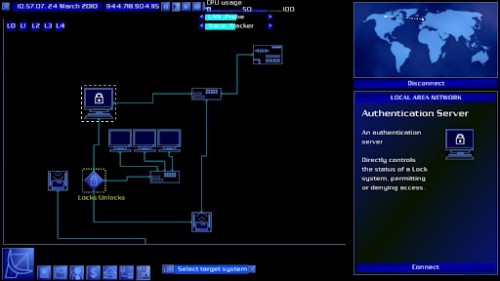 VEX BLOCKS
FULL VERSION: 1.96$ * free demo
BY: Itzy Interactive * VIDEO
"Vex Blocks" is the easy-to-play, exciting and addictive new take on the "Match 3" puzzle game. Connect blocks by symbol and color horizontally, vertically or diagonally as you rotate your device to draw the longest chain of lightning possible.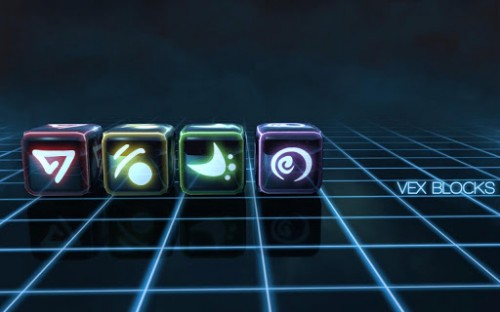 PLANETDAMAGE RECOMMENDS
Ingress and Uplink. Uplink is clearly one of the best cyberpunk games around with an amazing atmosphere (damn, too much time wasted on the PC version!) and Ingress is a great way of introducing AR to people – haven't properly gotten into it, but the community looked quite enticing!
You got to the end? You deserve a goddamn drink. Make your picks – hope you liked some of these apps enough to grab them on Google Play and support their creators – next on Planet://Damage is Android cyberpunk games in the pipeline – straight until 2014. Tune in next week for more gridwerk and procrastination! Extra thanks to Droidgamers.com and Androidpolice.com.